The images and text used on this and all other USM web pages are the copyrighted property
of USM Inc. Those images and the text may be used by others ONLY AFTER completion
of a formal international licensing agreement and payment of a licensing fee!
This rare Nazi photo publication about the NS Symphony Orchestra is **SOLD**.


• IF you prefer Priority Mail shipping with USPS delivery confirmation add $6.95.
• IF you wish to purchase highly recommended, but optional insurance, add $2.75.
• We will be happy to ship abroad at additional cost. Please inquire.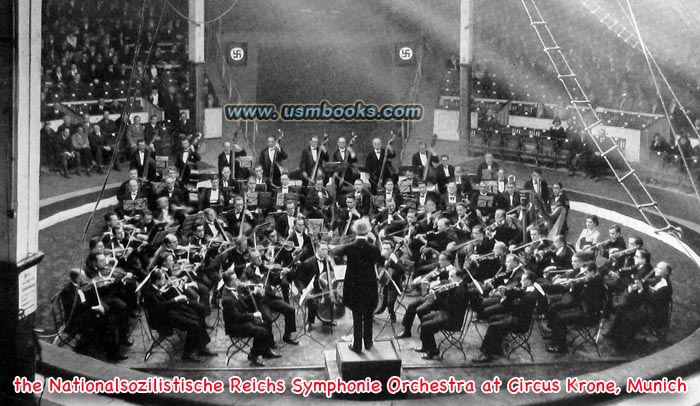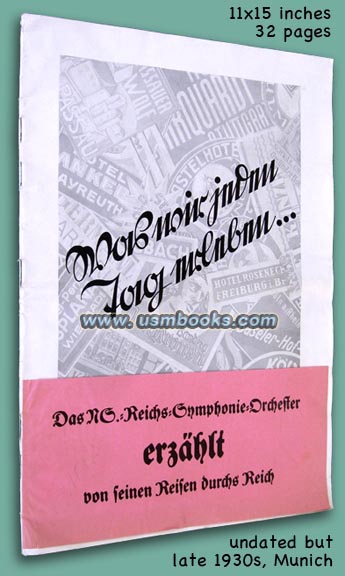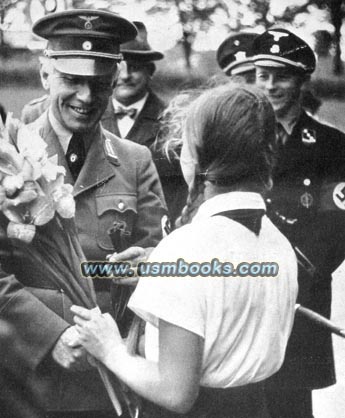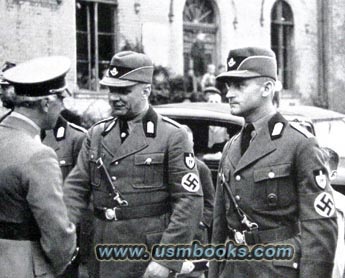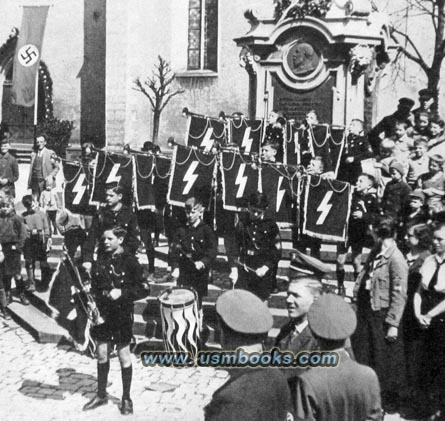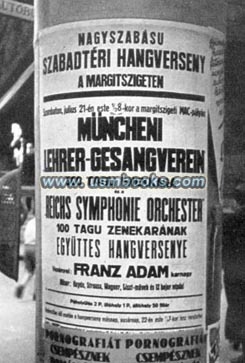 This is a rare original 11 x 15 inch, 32 page Third Reich photo publication about the Nationalsozialistisches Reichs-Symphonie-Orchester or the National Socialist State Symphony Orchestra founded by Franz Adam.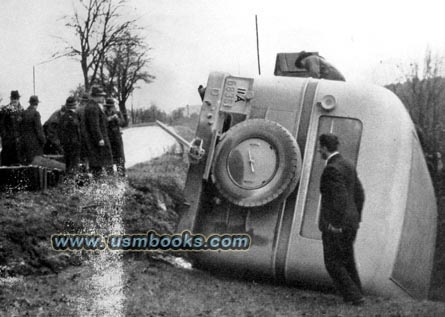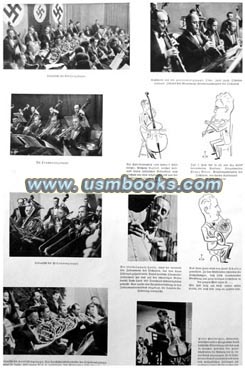 NS-Reichs-Symphonie-Orchester erzählt von seinem Reisen durch Reichs (National Socialist State Symphony Orchestra and Their Travels Throughout the Reich) contains wonderful photos of the orchestra at work during many performances all over Nazi Germany (in famous music halls and Circus Krone, before students and in factories for KdF members), receptions by many famous Nazi dignitaries in fancy uniforms, reviews from many important Nazi newspapers, troubles while traveling from engagement to engagement, telegrams from the Führer, etc.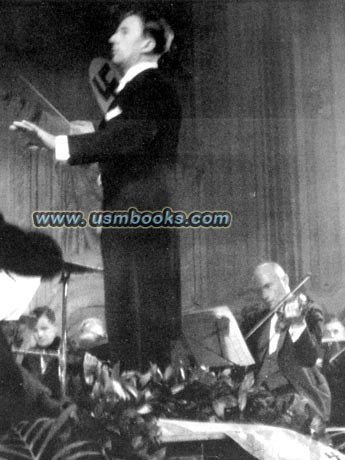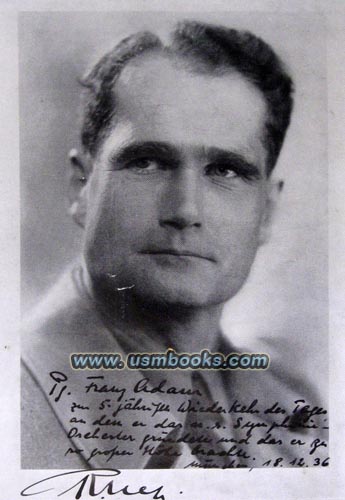 There is a great emphasis on the importance of music and culture for German youth and workers Generalmusikdirektor Franz Adam is shown in many photographs with members of the HJ and BdM. This rare oversized Nazi publication ends with a recap of the first five years of the NS-Reichs-Symphonie-Orchester by Rudolf Hess.
Printed by F. Bruckmann of Munich and originally sold for 1 Reichsmark, this example of the very rare NS-Reichs-Symphonie-Orchester erzählt von seinem Reisen durch Reichs still has the original pink advertising title-slip attached to the front cover. A few of the photos have light spots where at one time dampness must have stuck some of the pages lightly together, but in all around nice used condition. No foul odor at all. ANYTHING connecetd with the Nazi Symphony Orchestra is very difficult to find in the 21st century!
ORIGINAL NAZI STATE SYMPHONY ORCHESTRA PHOTO PUBLICATION

-

RARE
A RARE ORIGINAL THIRD REICH PHOTO PUBLICATION ABOUT THE TRAVELS OF THE NATIONAL SOCIALIST SYMPHONY ORCHESTRA THROUGH GERMANY
This USMBOOKS web page is Copyright © 2014 by USM, Inc., and the text and images on it are fully protected by international copyright law. It is therefore, illegal for anyone to take any of the material found here and use it for their own purposes without our written permission, irrespective of any excuse they may feel they have for doing so.