This Nazi DJ Hunting Association Yearbook is **SOLD**.


USM book #476
• IF you prefer Priority Mail shipping with USPS delivery confirmation add $6.50.
• IF you wish to purchase highly recommended, but optional insurance, add $3.50.
• We will be happy to ship abroad at additional cost. Please inquire.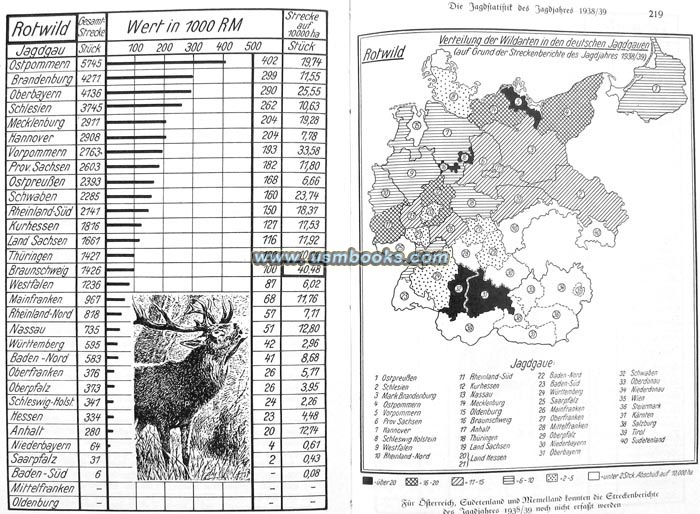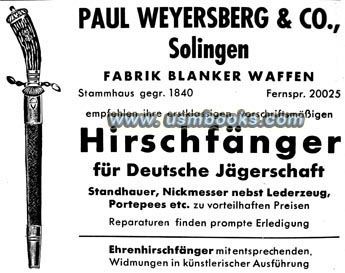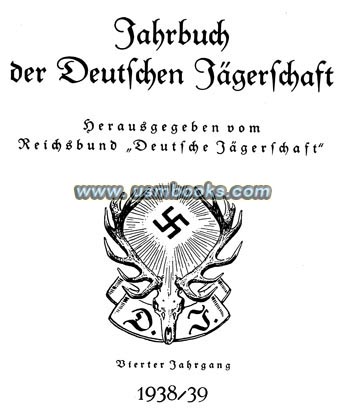 During the Third Reich, Jahrbücher or Yearbooks or various types were published by the Hitler Youth, SS, Luftwaffe, Kriegsmarine, NSFK and several other Nazi organizations, but examples of the Jahrbuch der Deutschen Jägerschaft, the yearbook published annually by the the Third Reich Hunting Association under the leadership of Reichsjägermeister Hermann Göring have become quite rare as the Reichsbund Deutsche Jägerschaft had far fewer members than large Nazi paramilitary organizations in Nazi Germany. With the coming of war, activities of the DJ had to be curtailed as members were drafted, killed and wounded.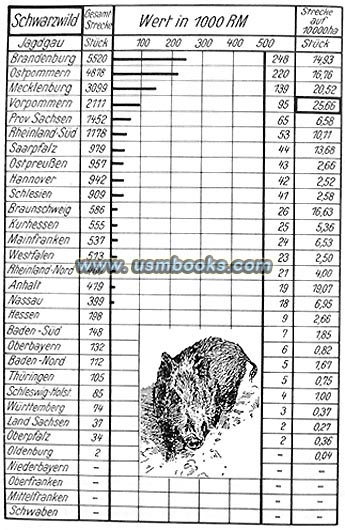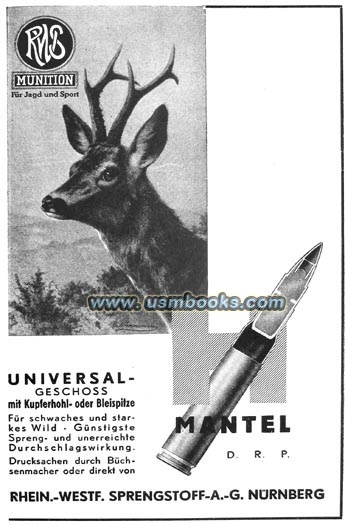 Offered for sale on this USMBOOKS web page is the 1938/39 example of the Jahrbuch der Deutschen Jägerschaft as published by Verlag Paul Parey in Berlin. This 5-3/4 x 8-1/2 inch, 356 page hard cover book is stuffed with information, illustrated charts, statistics, illustrations and photos about hunting in Nazi Germany. It contains special articles about Hunting Law and Hunting Insurance, rams, Research done at the Hand Gun Testing Facility in Berlin-Wannsee, WHW Charity Collections by the Deutsche Jägerschaft, etc.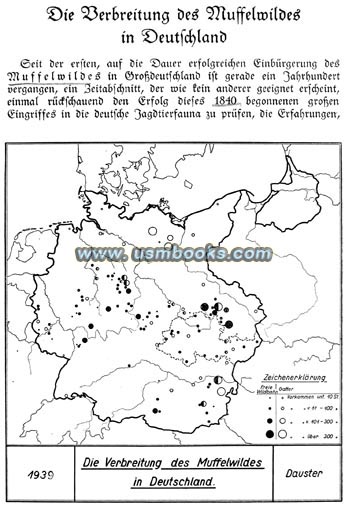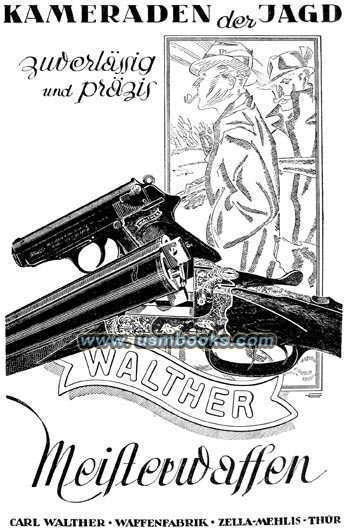 There is a very detailed section listing all the different hunting organizations in Nazi Germany and their leadership, even honorable members of the German Hunting Association from foreign countries such as Egypt, America, England, Holland, Italy (King Victor Emanuel, Benito Mussolini, Count Cianno, Crown Prince Umberto among others!), Sweden (King Gustav), etc.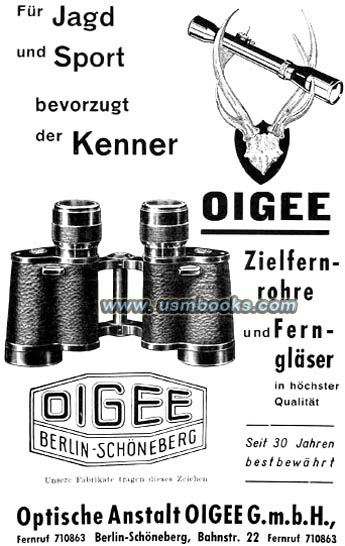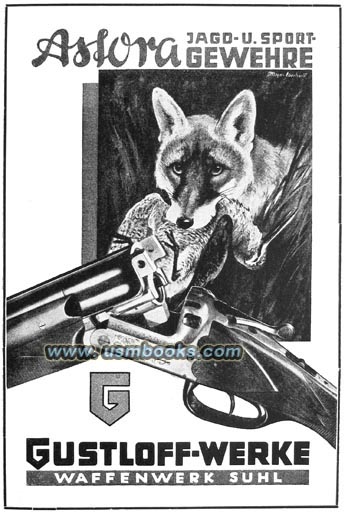 In the back is a section with advertising by well-known companies like Waffenfabrik Carl Walther, Paul Weyersberg, RWS, DWM, Sauer, Steyr, Gustloff-Werke, Mauser, Hensholdt, Rodenstock, Zeiss, Oigee, Rosenthal, etc. The advertising is not only for ammunition, rifles, scopes and binoculars but also for mothballs to protect fur coats, hunting uniforms, bicycles for game wardens, jewelry made from antlers, rubber boots, etc.
A rare Third Reich hunting book, complete and in very good used condition.
NAZI DJ HUNTING ASSOCIATION YEAR BOOK 1938 1939
1938/39 JAHRBUCH DER
DEUTSCHEN
JAEGERSCHAFT -
ILLUSTRATED, WITH
FOLD-OUT CHARTS
AND GREAT
HUNTING-THEMED ADVERTISING


The images and the entire text used on this and all other USMBOOKS web pages are the copyrighted property of USM Inc. Those images and the text may be used by others ONLY AFTER completion of a formal international licensing agreement and payment of a licensing fee! It is therefore, illegal for anyone to take any of the material found on USMBOOKS.com and use it for their own purposes without our written permission, irrespective of any excuse they may feel they have for doing so.