The images and the entire text used on this and all other USMBOOKS web pages are the copyrighted property of USM Inc. Those images and the text may be used by others ONLY AFTER completion of a formal international licensing agreement and payment of a licensing fee! It is therefore, illegal for anyone to take any of the material found on USMBOOKS.com and use it for their own purposes without our written permission, irrespective of any excuse they may feel they have for doing so.
This rare 1939 Nazi book exposing foreign anti-German hate propaganda
is **SOLD**


USM book # 62
• IF you prefer Priority Mail shipping with USPS Tracking add $6.45.
• IF you wish to purchase highly recommended, but optional insurance, add $2.95.
• We will be happy to ship abroad at additional cost. Please inquire.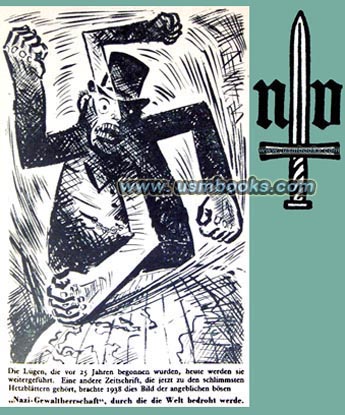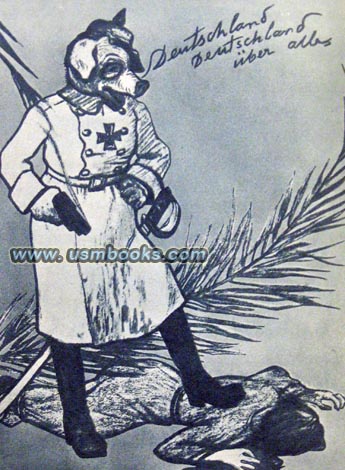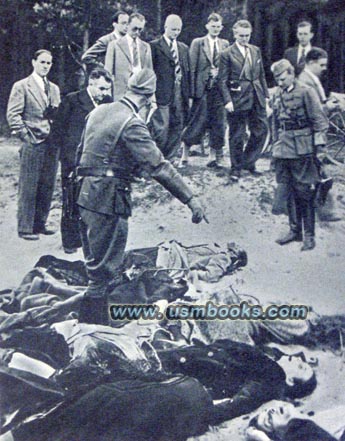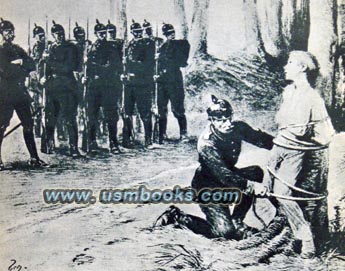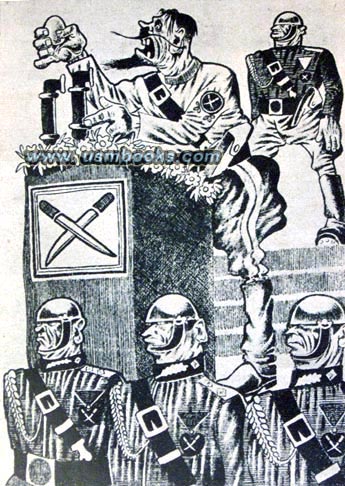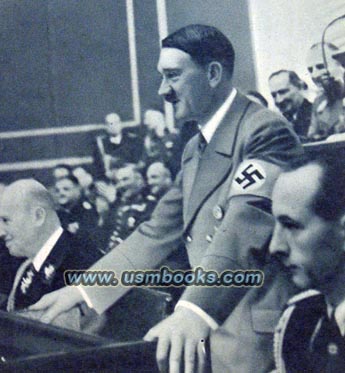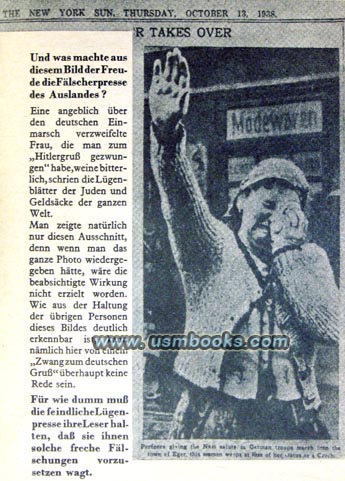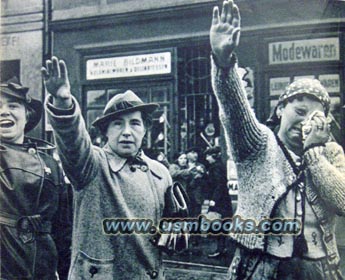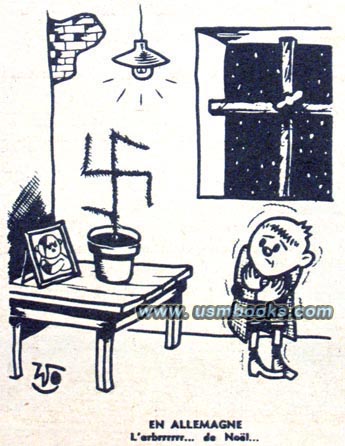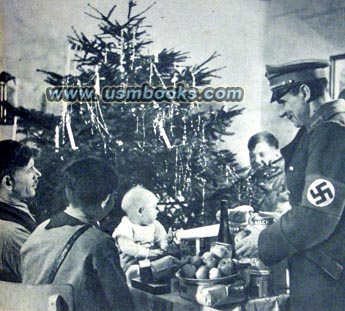 This is an extremely interesting 6 x 8-1/2 inch, heavily illustrated 40 page, soft cover book called Wie Sie Lügen (How they Lie) by Ernst Hubert Lehmann as published by the SS Publishing House Nibelungen Verlag in Berlin, Germany in 1939.

With contrasting and doctored-up photographs reprinted from the world press, this booklet explains how the "propaganda ministries" in England, France, Holland, America and other countries attempted to depict Nazi Germany, the National Socialists and Chancellor Adolf Hitler in the most horrible manner.
Examples show German photographs of jubilation cropped and printed in foreign papers and re-captioned to give them precisely the opposite (and anti-German) meaning they originally had. Proven Russian atrocities (photo above) photographed by the Germans as evidence were re-captioned in the foreign press to show "German atrocities", for example. Adolf Hitler was shown as a brute in the foreign media and life in Germany was invariably depicted as a cold place without luxuries or pleasantries of any kind.
In case by case examples, this thought provoking booklet contrasts the distortions, half-truths and lies published by the foreign press with the truth as the Germans saw it in 1939.
Very rare, very interesting Nazi material in very good condition. Note that the cover has a small stain. Absolutely original to the Third Reich in Germany.

RARE ILLUSTRATED NAZI HATE-PROPAGANDA BOOK 1939
WIE SIE LUEGEN
(HOW THEY LIE)
A NAZI BOOK HIGHLIGHTING THE HATE PROPAGANDA AIMED AT GERMANY