This rare 1941 Nazi home furnishings book is **SOLD**


USM book # 457
• IF you prefer Priority Mail shipping with USPS Tracking add $9.45.
• IF you wish to purchase highly recommended, but optional insurance, add $6.75.
• We will be happy to ship abroad at additional cost. Please inquire.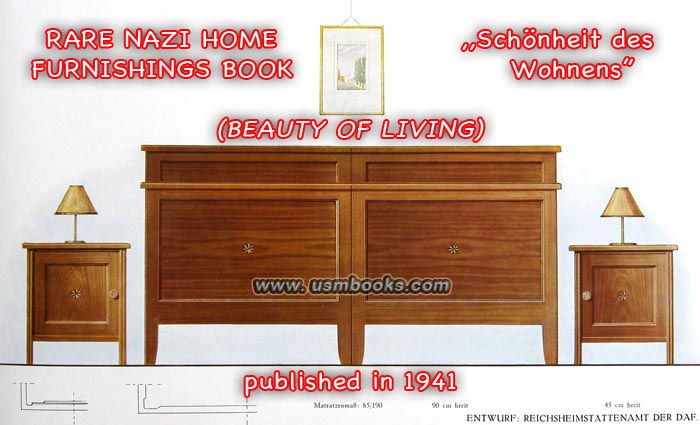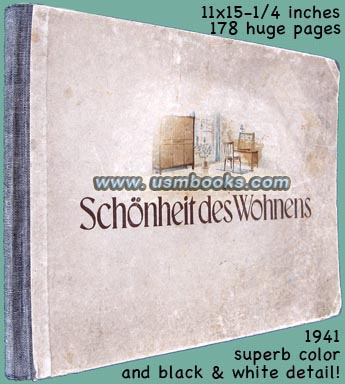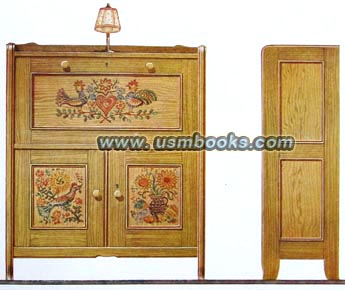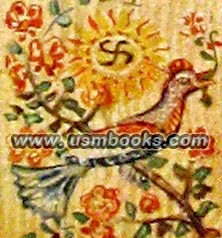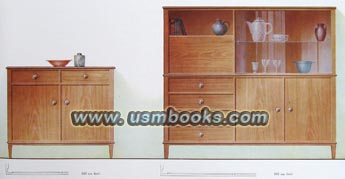 This is a very nice original example of the huge oversize 11 x 15-1/4 inch, 178 page heavily full-color hard cover interior furnishings book Schönheit des Wohnens - Ein Bildwerk über deutsche Wohnmöbel (Beauty of Living - A Picture Book about German Household Furniture) as published by Reichsheimstättenamt der Deutschen Arbeitsfront by Karl Kopp Verlag, Freiburg im Breisgau.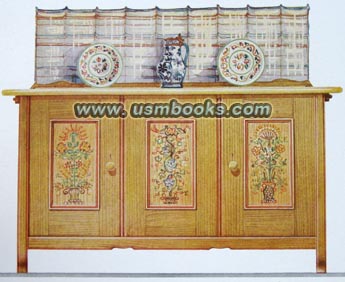 The book was published using material from many other professional sources and begins with very brief introductions by Dr. Steinhauser and Doerr of the Reichsheimstättenamt der DAF.

The book then gets right down to business with beautiful full-color, duotone and black & white photographs and line drawings (many with dimensions) of virtually every type of furniture that was considered beautiful by those Nazis in charge of deciding such things for the Deutsche Arbeitsfront in Third Reich Germany.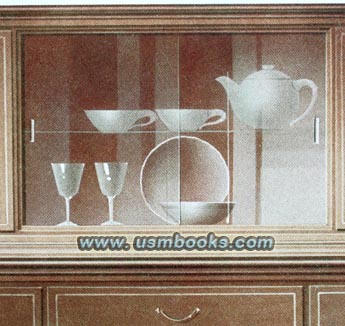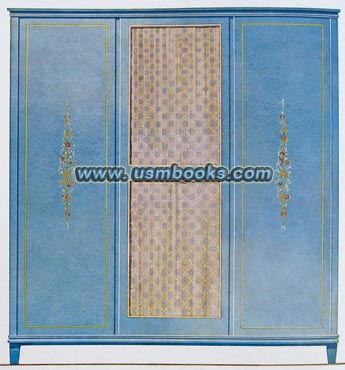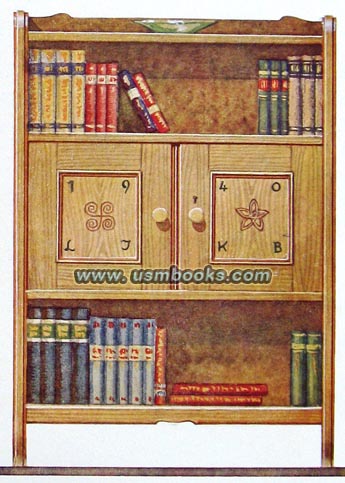 Furniture categories are divided in to furniture such as bookcases, desks and cabinets which might be found in living rooms and dining rooms; beds, nightstands, armoires, dressers, tables and chairs, etc. that might be found in bedrooms; cabinets, buffets, tables, etc. that might be found in kitchens; desks, chairs, cabinets and tables that might be found in offices or workrooms; very fancy cabinets, cribs, beds, built-ins and desks that might be found in any part of the home, and chapter on tableware, draperies, fabrics and lamps for all rooms.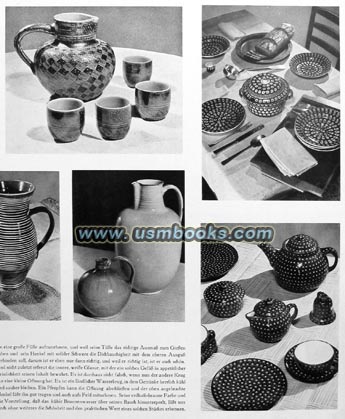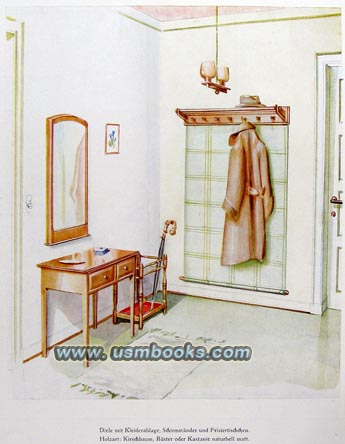 As far as we are aware, this is the single best reference of any kind for the entire concept of furnishing homes and apartments during the Nazi era in Germany and is the most important reference on the subject available today.

Rare and in good used condition.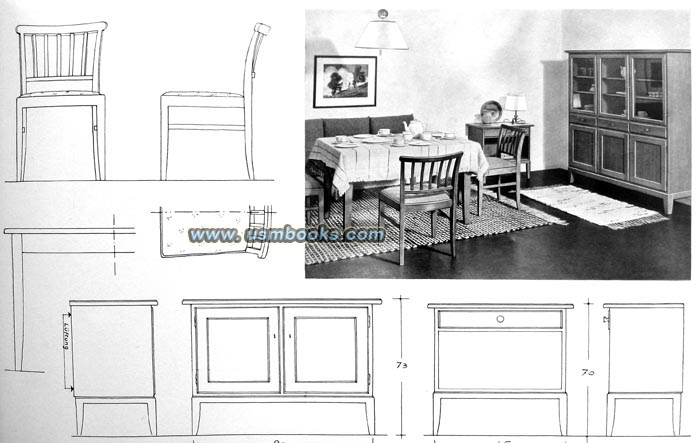 VERY RARE NAZI HOME FURNISHINGS BOOK 1941
A RARE LOOK INSIDE A TASTEFULLY DECORATED NAZI HOME IN A BIG, COLORFUL OFFICIAL NSDAP / DAF BOOK FROM 1941


The images and the entire text used on this and all other USMBOOKS web pages are the copyrighted property of USM Inc. Those images and the text may be used by others ONLY AFTER completion of a formal international licensing agreement and payment of a licensing fee! It is therefore, illegal for anyone to take any of the material found on USMBOOKS.com and use it for their own purposes without our written permission, irrespective of any excuse they may feel they have for doing so.