The images and text used on this and all other USM web pages are the copyrighted property
of USM Inc. Those images and the text may be used by others ONLY AFTER completion
of a formal international licensing agreement and payment of a licensing fee!
---
FULL-COLOR NAZI ARMY COMBAT PHOTO PRINT SET
A SPECTACULAR SET OF
50 BIG 4 x 6 INCH
FULL-COLOR PHOTOS
OF THE GERMAN ARMY
IN ACTION

This complete 50 photo Nazi Army combat set is offered for sale
for $29.95 delivered to any address in the United States,
$34.95 delivered to addresses in foreign countries.
This USM Books website is Copyright © 2013 by USM, Inc., and the text and images on it are fully protected by international copyright law. It is therefore, illegal for anyone to take any of the material found here and use it for their own purposes without our written permission, irrespective of any excuse they may feel they have for doing so.

Each of the photos in this photo set was professionally re-mastered on glossy photo print paper from one of the original prints in the set called
DAS HEER IM GROSSDEUTSCHEN FREIHEITSKAMPF
(The Army in the Greater German Battle for Liberty)
as published for the
Oberkommando des Heeres
(OKH) in Berlin by Förster und Borries in Zwickau, Germany in about 1942.
The prints in the original OKH set were published early in the war on high quality coated white paper stock which gave each print bright, vibrant colors. Almost all those OKH sets were broken up decades ago to be framed or posted in barracks and classrooms, sent to friends, etc. Even today German antique and militaria dealers frame individual prints from those original sets and sell them for prices in the $150 to $250 range
.
The photos in the OKH print sets were taken in the Soviet Union by Army PK
(Propagandakompanie)
or combat photographers. Some were taken in the Balkans and Greece and some were taken in arctic regions.
Subjects in these photographs include Tiger Tank, Trench Periscope, Cavalry Commander, PAK Gun and Crew, Cavalry Horse Shoeing, Horse-Drawn Artillery, Flak Observer in the Arctic, Linemen at Work, Anti-Aircraft Machine Gun, Convoy in the East, Flame Thrower Crew,
....
....
Motorcycle Troop Cigarette Break, Ski Troops in Assault, Self-Propelled Gun, Gebirgsjager on Skis, Grenadier Machine Gun Troops, Front Theater, Panzerjaeger Grenadier, Washing a Halftrack, March of a Grenadier Company, Forward through the Mud, Infantry on the March,
....
....
Near the North Pole, Nurse in a Soldiers Home, Gebirgsjaeger and Pack Animals, River Ferry Crossing, Artillery Radiomen, Panzer Climbing out of a River, Infantry in the Far North, Light Field Gun in Action, Infantry Column Moving Forward, Engineers Repair a Bridge,
....
....
Heavy Artillery in the East, Panzers and Panzergrenadiers in Battle, Flame Thrower in Action, At the Head of a Tank Column, Grenadiers in the March, Motorcycle Buried in Russian Mud, Mail for the Grenadiers, Infantry Charging Forward, the Watch on the Atlantic,
....
....
Mounted Infantry Troop, Fieldgun Firing, Supply Column in the East, Light Mortar in Action, Hanging a Christmas Wreath, Infantry Assault Troops in White, Cavalry Recon Troops, River Assault Boats, Enormous Gun at Rest, Grenadier in Southern Sun, Supplies for a Grenadier Company
.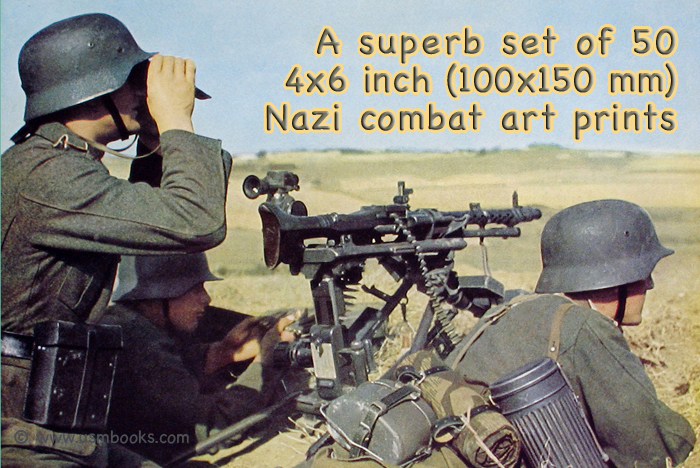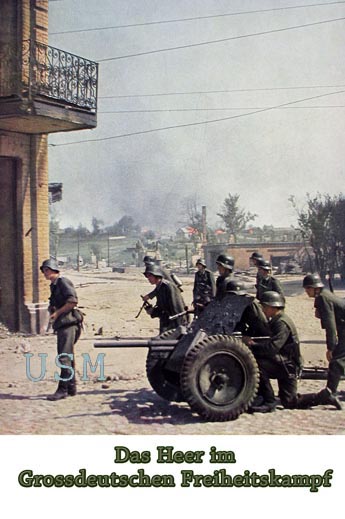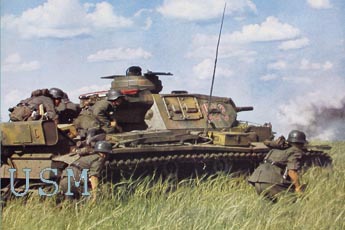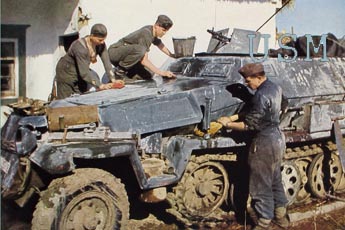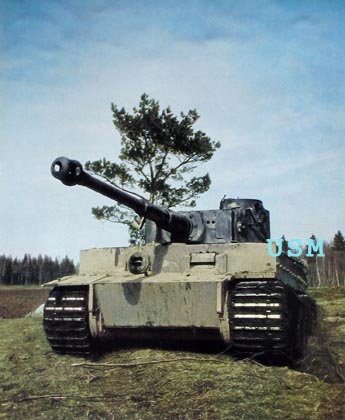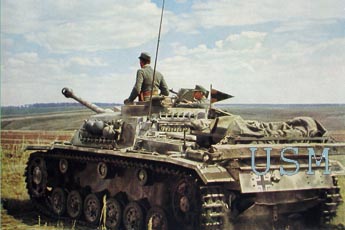 Naturally, the prints we offer for sale DO NOT have the letters USM on them like the pictures on this web page. Those letters are put there to keep people from stealing photos from this web page and using them on other websites
.
All the photos in this 50 photo set are as clear and colorful as the originals were. Some photos, like the assault boats for example, were intentionally shot slightly out of focus for artistic reasons, but most are very sharp. The photos are all formatted just like the originals.