The images and the entire text used on this and all other USMBOOKS web pages are the copyrighted property of USM Inc. Those images and the text may be used by others ONLY AFTER completion of a formal international licensing agreement and payment of a licensing fee! It is therefore, illegal for anyone to take any of the material found on USMBOOKS.com and use it for their own purposes without our written permission, irrespective of any excuse they may feel they have for doing so.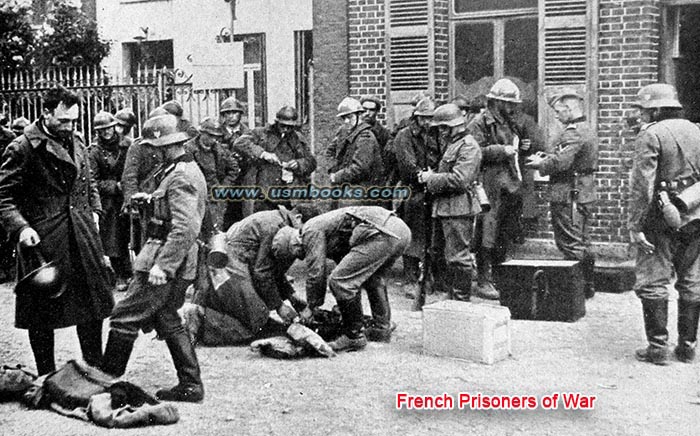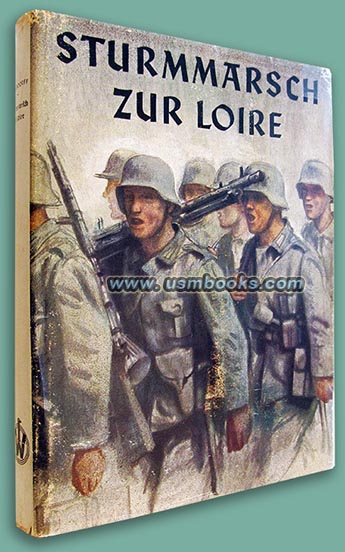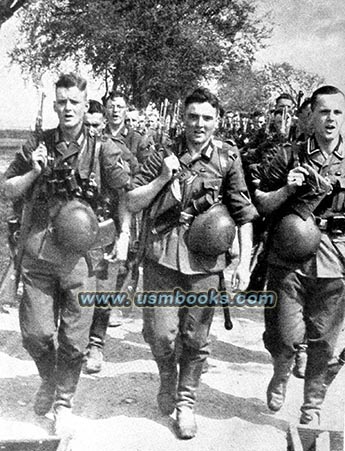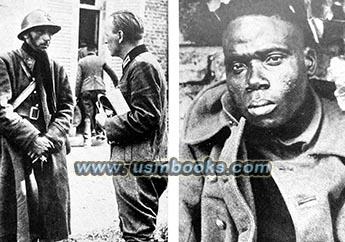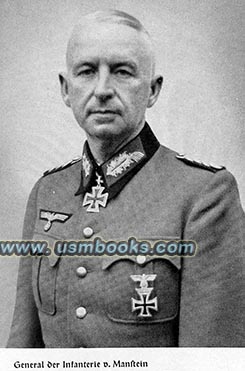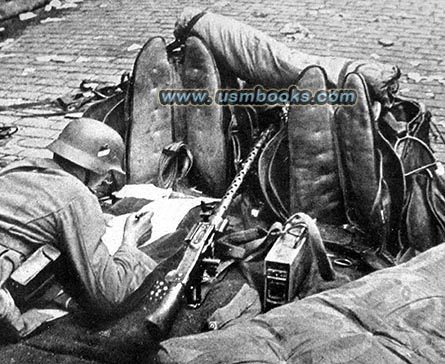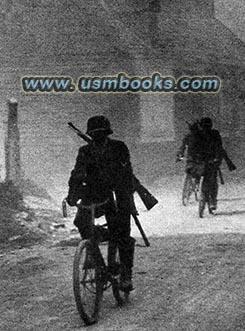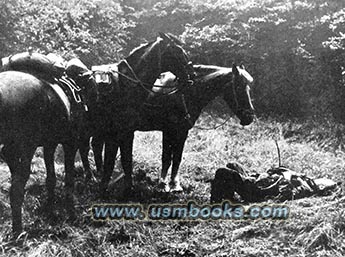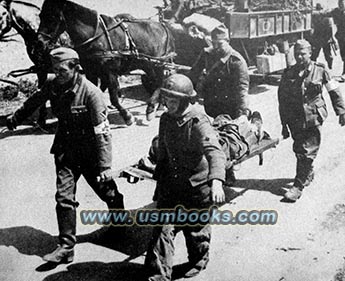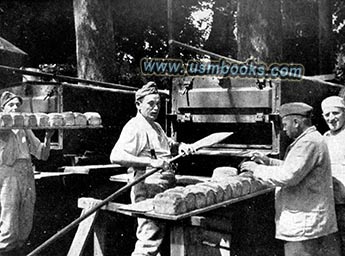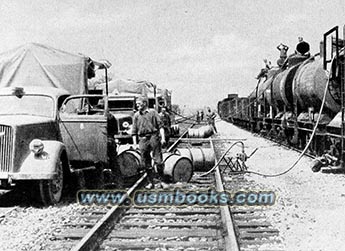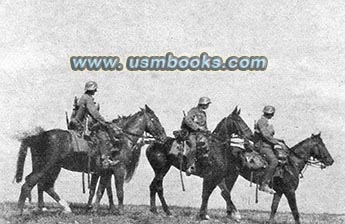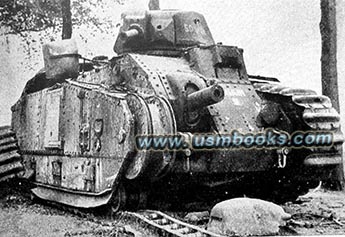 This is a fine hardcover First Edition of the book Sturmmarsch zur Loire, Ein Infanteriekorps stürmt, fliegt und verfolgt, a memorial book of the German 38th Army Corps and their June 1940 campaign through the Somme, Seine and Loire in France, compiled with eyewitness accounts of the combatants.
The content was selected by Hauptmann I.G. Ludendorff, Oberleutnant Licke and Leutnant Haupt and was meant to give a better overview of the battles to members of the Wehrmacht who had participated in just a small part of the successful invasion of France.
The 7-1/2 x 9-5/8 inch, 244 page book contains maps, pen & ink illustrations as well as many photos of the actual Feldzug on glossy paper.

The excellent photos include a portrait photo of General der Infanterie Erich von Manstein (the Commanding General of the 38th Army Corps), portrait photos of several Wehrmacht division commanders, Knight's Cross recipient Oberleutnant Georg Freiherr von Boeselager, German cavalry troops, Nazi soldiers on bicycles and in rubber boats, soldiers milking cows, heavy artillery and machine guns, field kitchens (including Wehrmacht bread bakers and butchers), battle damage, fleeing civilians, destroyed French tanks, French POWs and French soldier graves, etc., etc.
Most of these photos are not found in other Third Reich photo books on the 1940 Wehrmacht invasion of France.

This fine hardcover Nazi book was published by Verlag Die Wehrmacht in Berlin-Charlottenburg in 1941. It is a First Edition example in very good condition, complete with the frequently missing fold-out map inside the back cover. It still has its original color dust jacket which shows significant wear. No offensive odor.
This First edition XXXVIII Armeekorps photo book is **SOLD**.


USM book # 910
• IF you prefer faster and safer Priority Mail shipping with USPS Tracking add $7.25.
• IF you wish to purchase highly recommended, but optional insurance, add $3.25.
• We will be happy to ship abroad at additional cost. Please inquire.
SUPERB COMMEMORATIVE NAZI PHOTO BOOK
38th ARMY CORPS IN FRANCE IN 1940
"ASSAULT ON THE LOIRE"
A FIRST EDITION NAZI
PHOTO BOOK SHOWING
THE 38th ARMY CORPS
PARTICIPATION IN THE
1940 INVASION OF FRANCE