The images and text used on this and all other USM web pages are the copyrighted property
of USM Inc. Those images and the text may be used by others ONLY AFTER completion
of a formal international licensing agreement and payment of a licensing fee!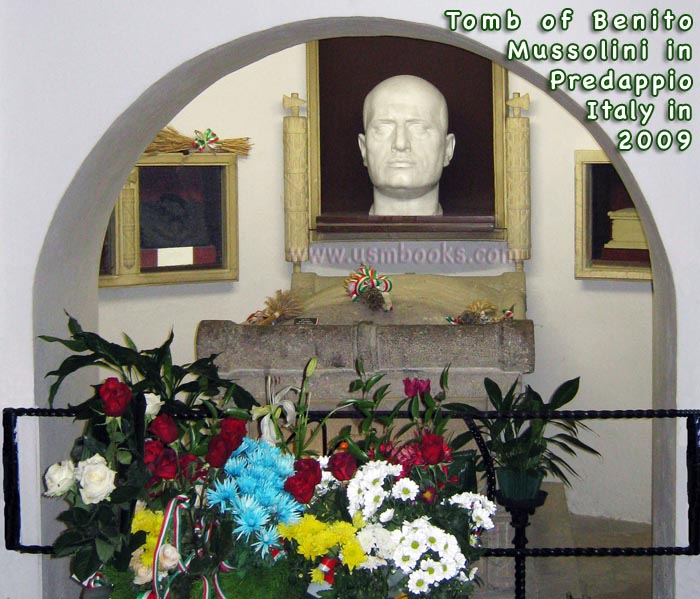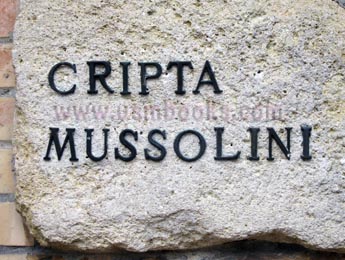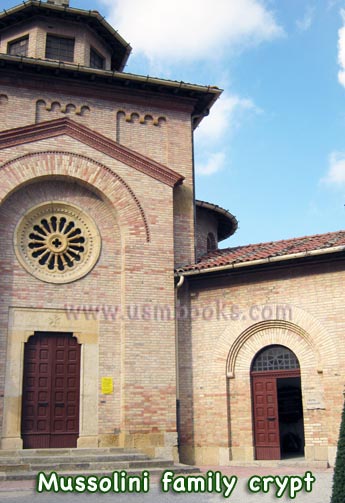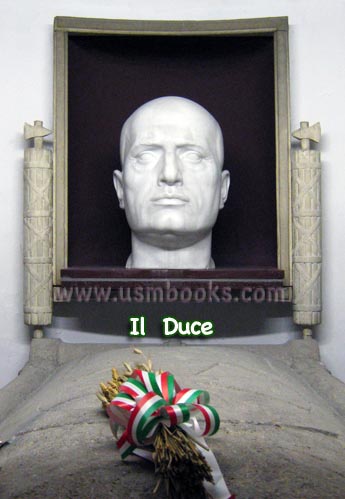 The photos on this webpage were taken by historians and authors
Ray and Josephine Cowdery on a visit to Italy in October 2009.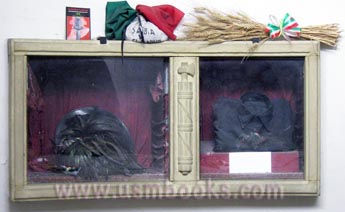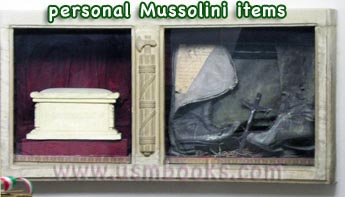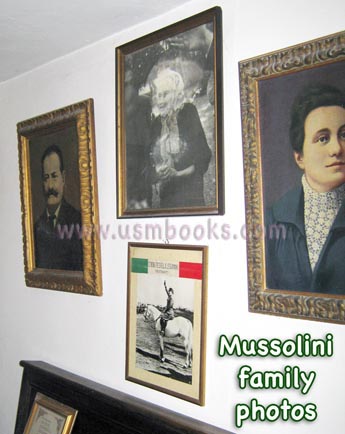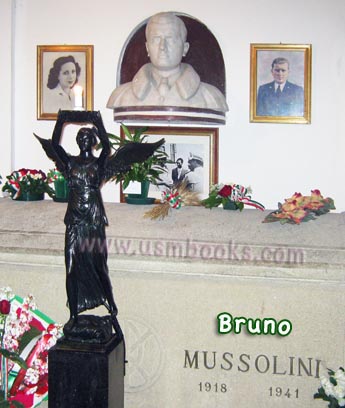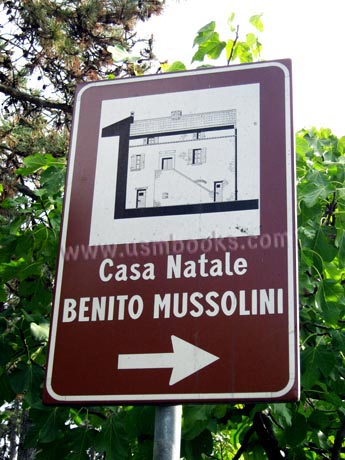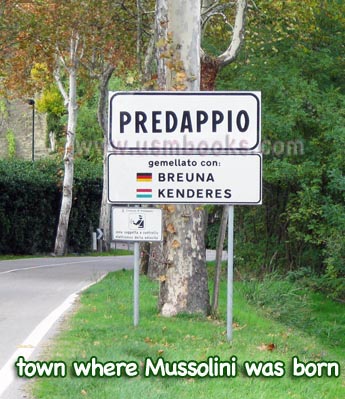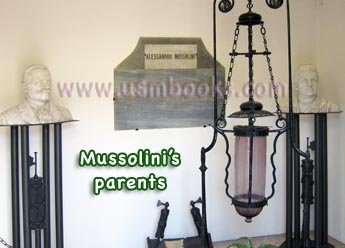 Other members of the Mussolini family in the crypt are: Benito Mussolini's wife Rachele (1890-1979), son Vittorio (1916-1997), son Bruno (1918-1941) and his wife Gina (she drowned in Lake Como 0n 4 May 1946), son Romano (1927-2006), daughter Anna Maria (1929-1968). Eldest daughter Edda Mussolini Ciano (1910-1995) is not in the crypt but her photo hangs on the wall.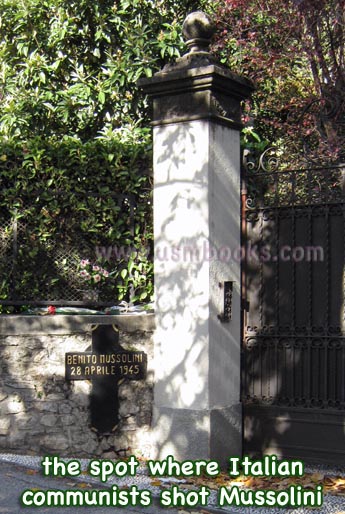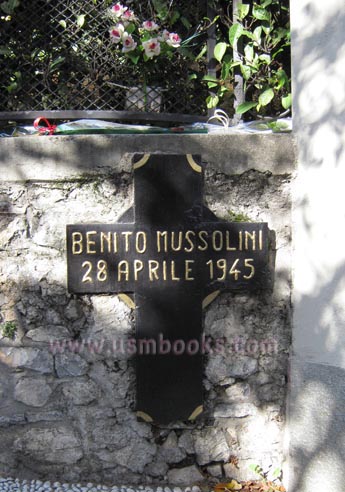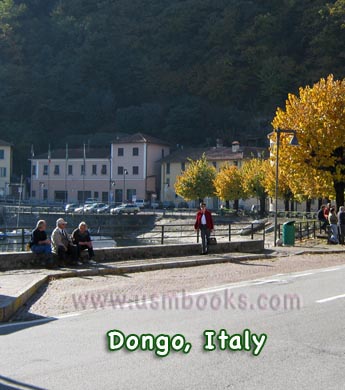 The picture at the right was taken in the town square of Dongo, Italy where Mussolini and his entourage were captured by Italian communist partisans on 27 April 1945. Fifteen members of the group, mostly members of the German supported Fascist government of the Republic of Salo, were shot on 28 April 1945 in front of the railing overlooking the harbor and Lake Como.

Although the American Army in Como asked to have Mussolini turned over to them for arrest, Mussolini and his mistress Claretta (Clara) Petacci were driven by the communist partisans to the spot in Mezzegra shown in the two photos above where they were shot on 28 April 1945.
For additional information about Benito Mussolini and his family, cick HERE.
BENITO MUSSOLINI RELATED SITES IN ITALY IN 2009
This USM Books website is Copyright © 2010 by USM, Inc., and the text and images on it are fully protected by international copyright law. It is therefore, illegal for anyone to take any of the material found here and use it for their own purposes without our written permission, irrespective of any excuse they may feel they have for doing so.