The images and the entire text used on this and all other USMBOOKS web pages are the copyrighted property of USM Inc. Those images and the text may be used by others ONLY AFTER completion of a formal international licensing agreement and payment of a licensing fee! It is therefore, illegal for anyone to take any of the material found on USMBOOKS.com and use it for their own purposes without our written permission, irrespective of any excuse they may feel they have for doing so.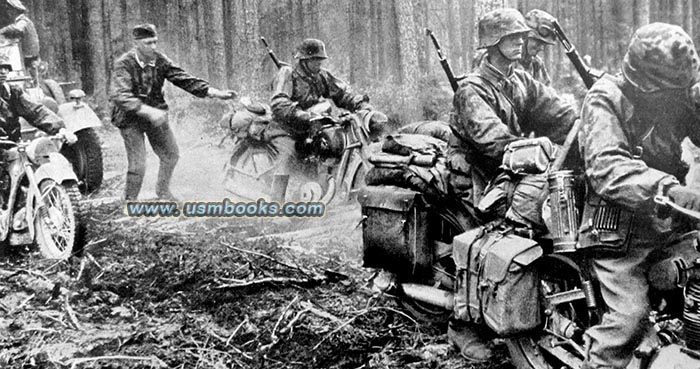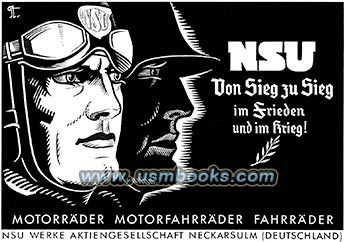 Motor Schau was a big, oversized 10 x 13-3/4 inch glossy, heavily illustrated trade and consumer magazine which concentrated on every aspect of the "motor business" not only in Germany, but around the world. Its emphasis was Germany and German equipment and every big issue was packed with features, news and advertising related to the motor trades. Unlike the other German motoring magazines, every issue of Motor Schau had a striking full-color industry related cover and usually plenty of color inside.
This is a fine, complete example of the superb oversized Third Reich magazine Motor Schau for September 1941 featuring a striking cover illustration of motorized Wehrmacht troops by Tibor Réz. All photo captions in this issue of Motor Schau are in Italian, French, Spanish and German.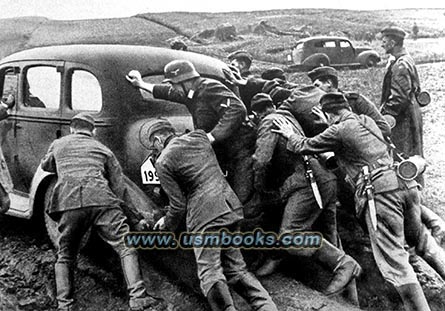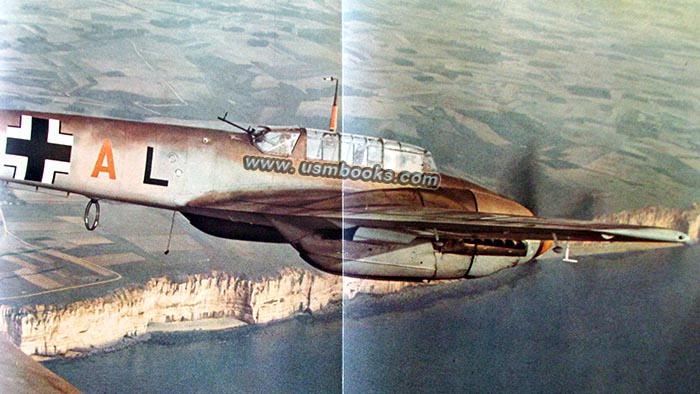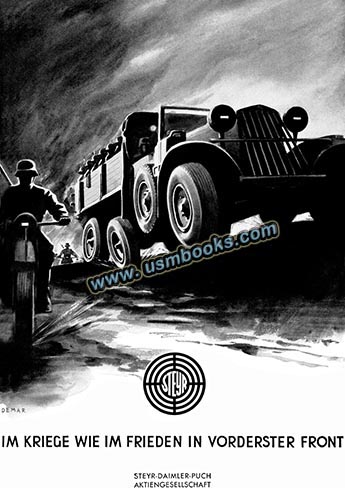 Published by Hitler's friend Jakob Werlin and Motorschau Verlag in Berlin, this big 10-1/8 x 14 inch, 60 page photo-packed issue contains articles on the war on the East Front, War Chronicle, Luftwaffe bombing operations in the East, Motorized Wehrmacht troops in the Soviet Union, Soviet airplanes, Hanomag Diesel Tractors (color photos), Fire Truck engines and equipment, 1941 MAN trucks and busses, and Deutsche Bergwacht mountain rescue crews and their equipment, the VW on the war front in the East, as well as the latest news in the aviation and automobile world.
There are black & white and color ads for Focke-Wulf, Opel, Ford, Arado, Bosch, Fieseler, Hanomag, Krupp, Vomag, Sachs-Motor, MAN, NSU, Imbert, Steyr, FAMO, Auto-Union, Henschel Stuka, Bayer and many other Third Reich military and civilian vehicle, weapon, aircraft, bus and related manufacturing companies.
For sale on this USMBOOKS webpage is
the September 1941 issue of Motor Schau.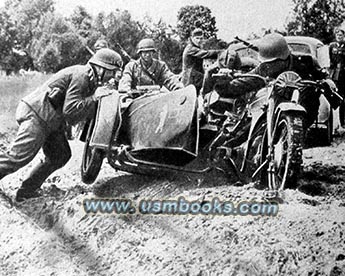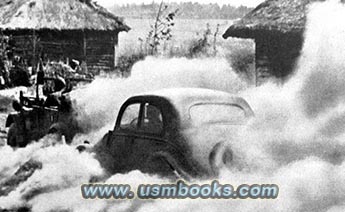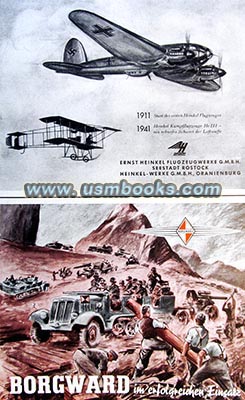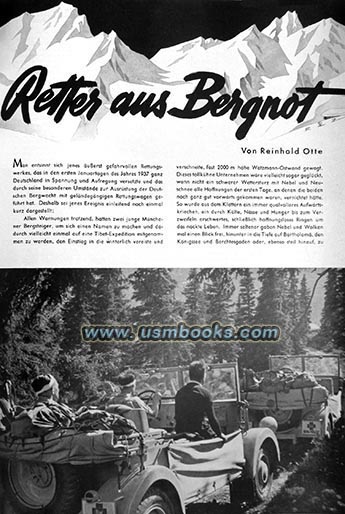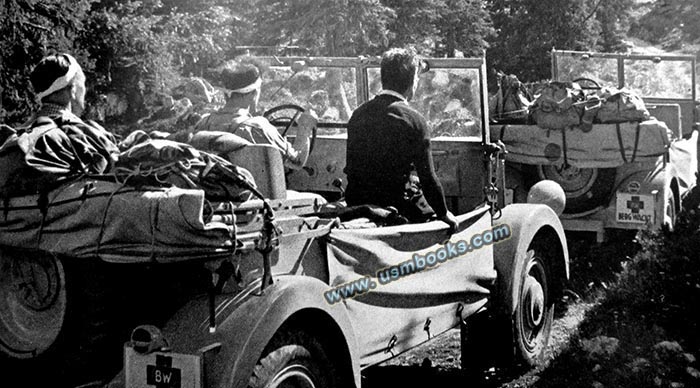 There is NO BETTER NAZI ERA PHOTO MAGAZINE on subjects related to cars, trucks, motorcycles, busses, boats, halftracks, tanks and aircraft than Motor Schau. Lots of superb color and black & white images.

This 75+ year old magazine is complete (including the often-missing Messerschmitt color photo fold-out) in very good condition. No odor.
This September 1941 issue of Motor-Schau has a large color fold-out photo of a Messerschmitt Me 110 above the English coast.
This rare September 1941 issue of Motor Schau is for sale
for $155.00 delivered by Media Mail in the continental USA.

• IF you prefer faster and safer Priority Mail shipping with USPS Tracking add $7.95.
• IF you wish to purchase highly recommended, but optional insurance, add $3.50.
• We will be happy to ship abroad at additional cost. Please inquire.
MOTORSCHAU SEPTEMBER 1941 - WAR ON THE EAST FRONT
MOTOR SCHAU
(THE MOTOR SHOW)
SEPTEMBER 1941
WITH PHOTO FEATURES ON LUFTWAFFE & MOTORIZED WEHRMACHT ON THE EAST FRONT, DEUTSCHE BERGWACHT MOUNTAIN RESCUE TROOPS, SOVIET PLANES, MAN TRUCKS