The images and the entire text used on this and all other USMBOOKS web pages are the copyrighted property of USM Inc. Those images and the text may be used by others ONLY AFTER completion of a formal international licensing agreement and payment of a licensing fee! It is therefore, illegal for anyone to take any of the material found on USMBOOKS.com and use it for their own purposes without our written permission, irrespective of any excuse they may feel they have for doing so.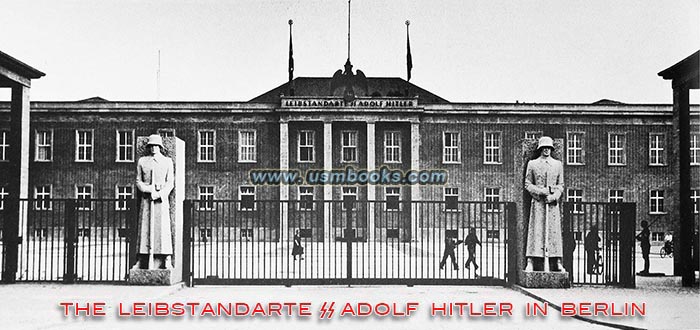 For additional background information about the Motor Schau magazine, click HERE.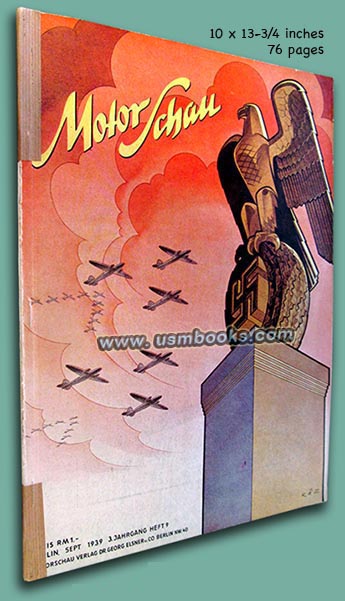 Motor Schau was a big, oversized 10 x 13-3/4 inch glossy, heavily illustrated trade and consumer magazine which concentrated on every aspect of the "motor business" not only in Germany, but around the world. Its emphasis was Germany and German equipment and every big issue was packed with features, news and advertising related to the motor trades. Unlike the other German motoring magazines, every issue of Motor Schau had a striking full-color industry related cover and usually plenty of color inside.
Its 76 heavily illustrated pages contain major photo features on the motorized aspects of the Leibstandarte SS Adolf Hitler and its barracks at Berlin-Lichterfelde, NSKK formations, new construction at the Reichsparteitaggelände (Nazi Party Days Grounds) at Nuremberg, the Gothaer Wagenfabrik Go 150 aircraft, NSFK Flying Day in Frankfurt am Main, training young people to work at the Volkswagenwerk Braunschweig, etc. There is a beautiful full-page, full-color photograph of the Preis des Führers (Führer Prize) awarded to Rudolf Caracciola of Mercedes-Benz.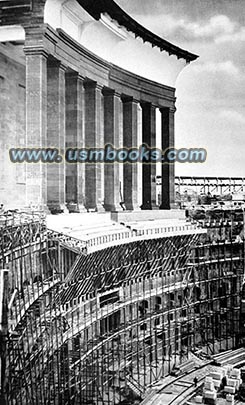 There is a Motorschau-Karthotek, a page of cards showing and giving statistical information on four different German aircraft: the Gotha Go150, Dornier Do 26, Junkers Ju 90 and the Blohm & Voss Ha 140. There are huge ads from Auto-Union, Henkel aviation, Opel, Gothaer Wagenfabrik, Vomag, Henschel, Zündapp, Mercedes-Benz, Arado, Büssing Hag, Zahnradfabrik Friedrichshafen and others.
A previous owner reinforced the top and bottom couple of inches of the spine with kraft color paper, but otherwise the extremely rare 75+ year old Nazi Motor Schau magazine is in excellent, lightly used condition. Examples are virtually unobtainable at any price!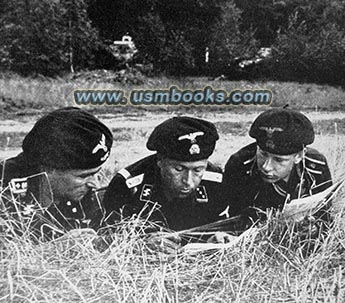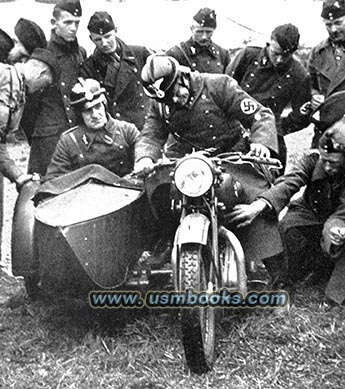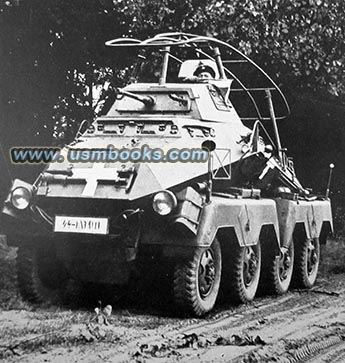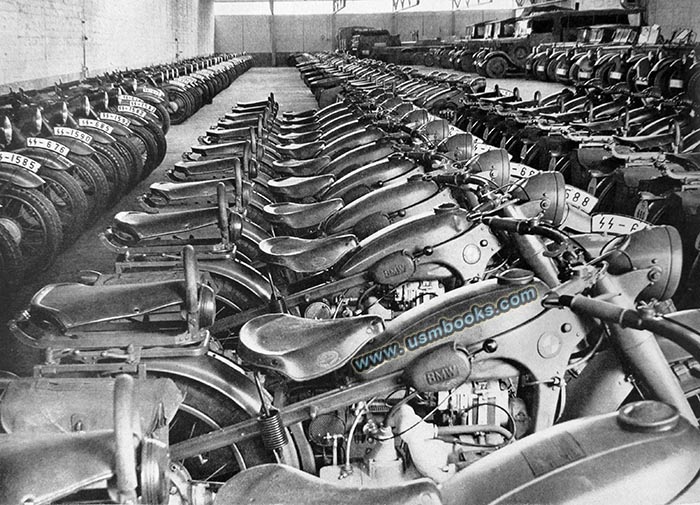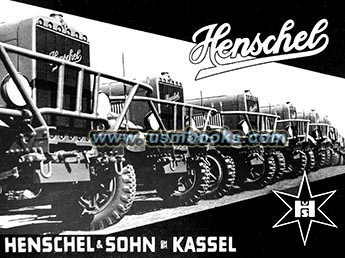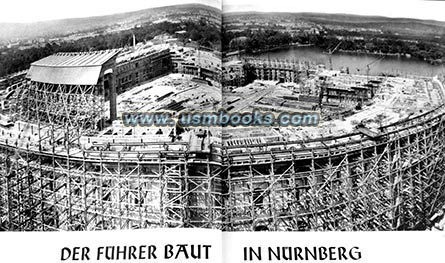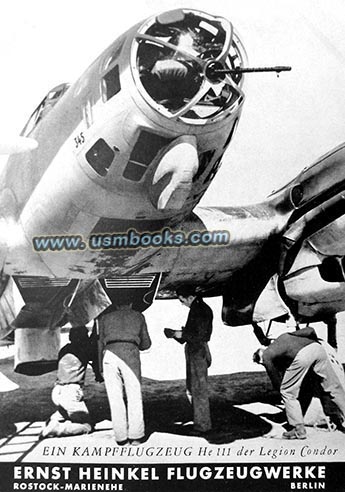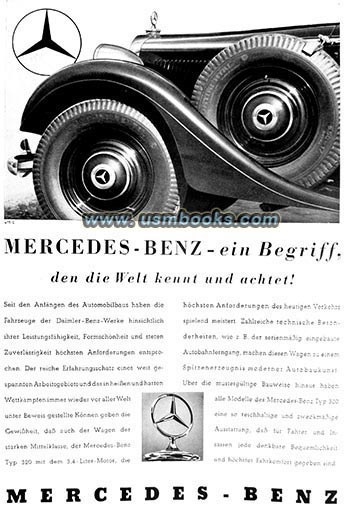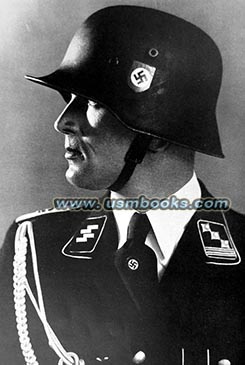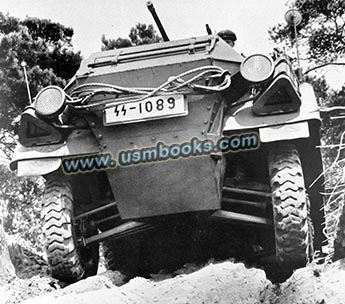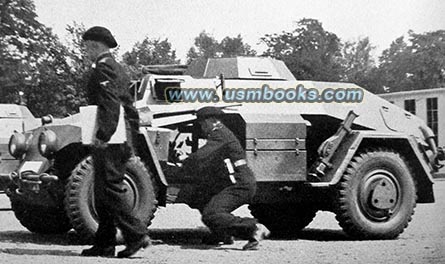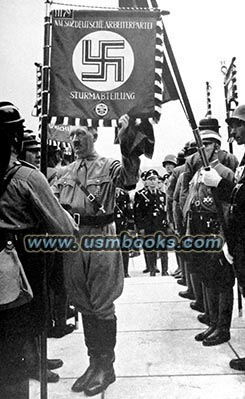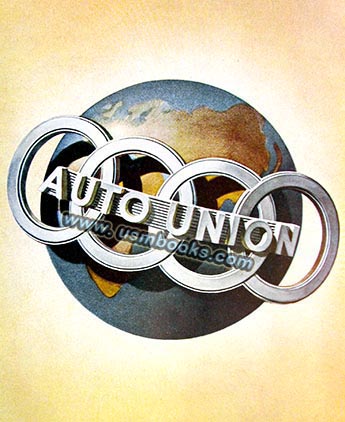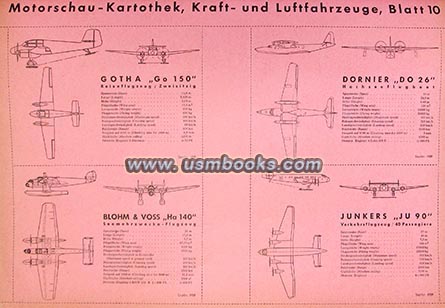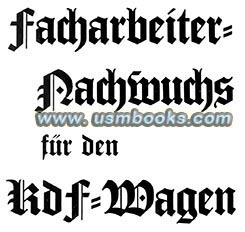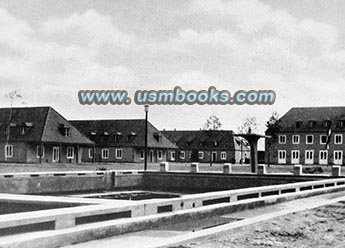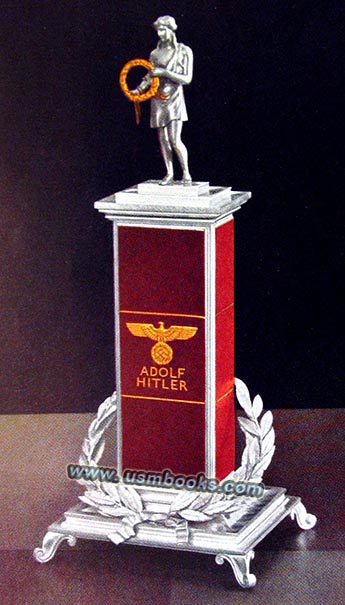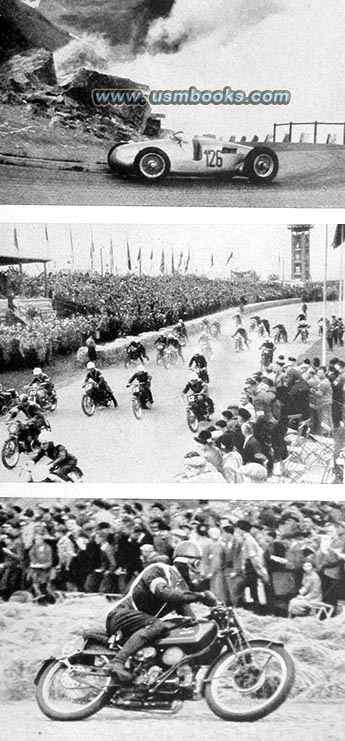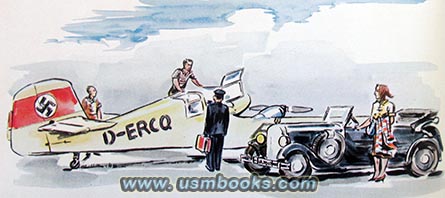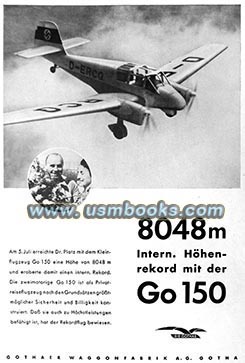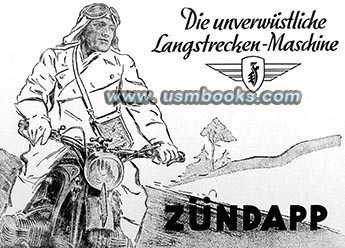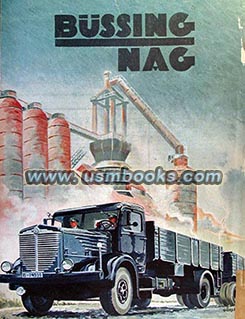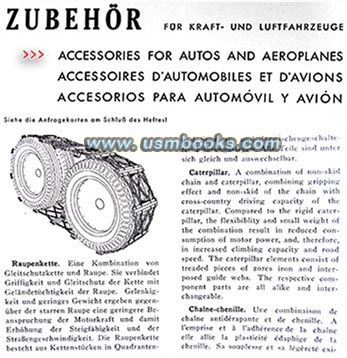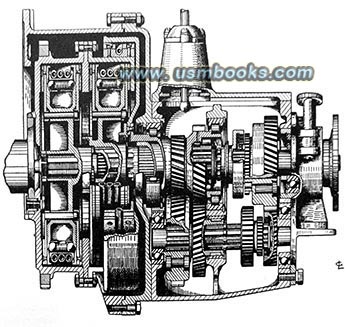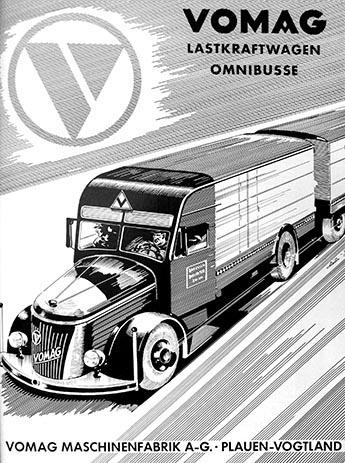 For sale on this USMBOOKS webpage is the extremely rare September 1939 issue of Motor Schau.
This extremely rare September 1939 issue of Motorschau is **SOLD**

• IF you prefer faster and safer Priority Mail shipping with USPS Tracking add $7.95.
• IF you wish to purchase highly recommended, but optional insurance, add $5.95.
• We will be happy to ship abroad at additional cost. Please inquire.
MOTORSCHAU SEPTEMBER 1939 - LSSAH - NSKK ILLUSTRATED ARTICLES
MOTOR SCHAU
(THE MOTOR SHOW) SEPTEMBER 1939
WITH EXTREMELY RARE LSSAH, NSKK AND NAZI PARTY DAY GROUNDS
PHOTO FEATURES