The images and text used on this and all other USM web pages are the copyrighted property
of USM Inc. Those images and the text may be used by others ONLY AFTER completion
of a formal international licensing agreement and payment of a licensing fee!
This hardbound book containing all 1939 issues of MODERNE
BAUFORMEN are SOLD

• Priority Mail shipping with tracking $12.35
OR
Media Mail $8.95.
• IF you wish to purchase highly recommended, but optional insurance, add $6.55.
• To ship to destinations outside the USA, add $59.95 to your payment.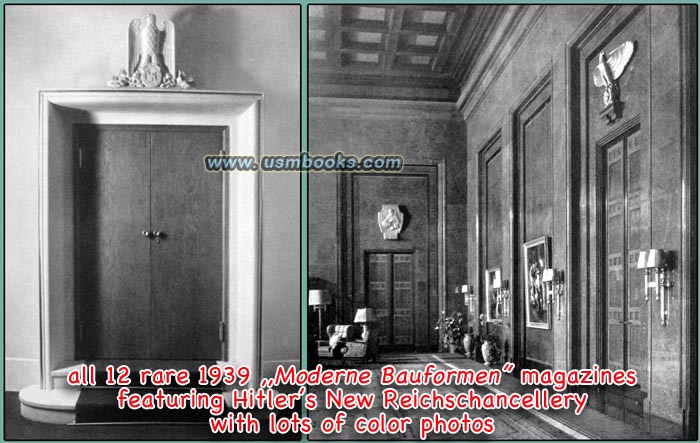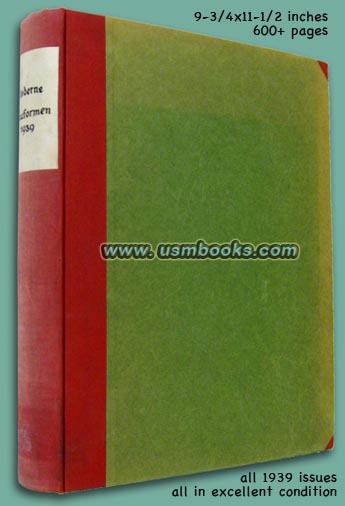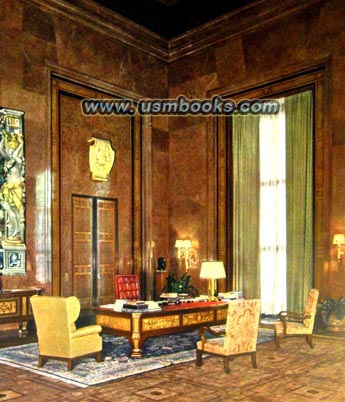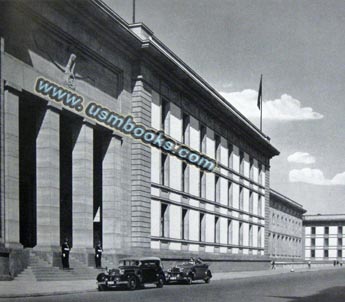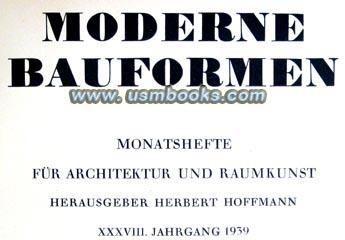 The best illustrated architecture and interior design magazine available in Germany during the Third Reich of Adolf Hitler was easily the splendid 9-1/4 x 11-1/2 inch MODERNE BAUFORMEN (Modern Building Styles), published by Julius Hoffmann Verlag in Stuttgart. Published by Hoffmann since 1901 the monthly magazine for architects and interior designers averaged around 100 pages per month and dealt with all that was new in the fields of architecture, interior and exterior building design, furniture, decoration, etc. After 1933 MODERNE BAUFORMEN was a principal promoter of Nazi architecture and presented the best of it every month.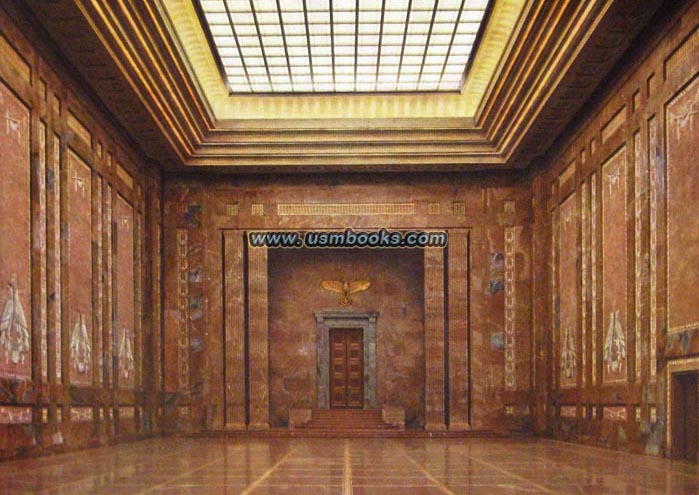 Each issue of MODERNE BAUFORMEN typically featured five or six big, well-illustrated articles about buildings, parts of cities, or works of an architect backed up by strong text and views, plans, details, photographs, etc. MODERNE BAUFORMEN was intended for an international audience so photographic content was superb with excellent color photos featured in many issues. Issues also contained display advertising for things like books, furniture, construction materials and equipment, paint, mirrors, flooring, appliances, etc.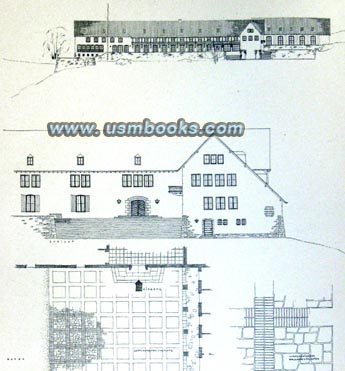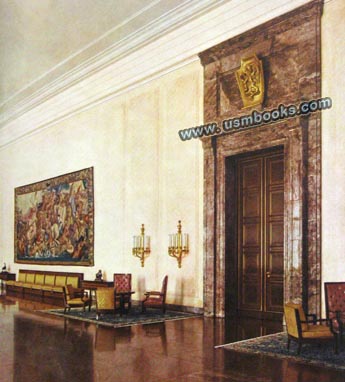 Offered for sale on this USMBOOKS web page are all twelve heavily illustrated monthly issues of MODERNE BAUFORMEN for the year 1939, bound in hard covers.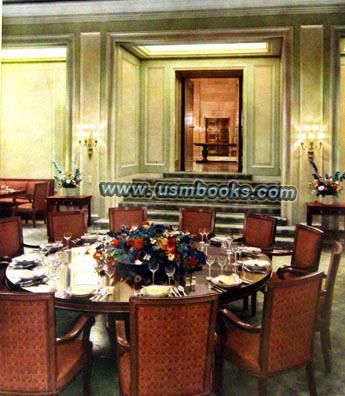 This 9-3/4 x 11-1/2 inch book has over 600 pages and is in very good, tight condition. No abused pages, nothing cut out, no stains, no foul odor.

This book includes the rare November 1939 issue of MODERNE BAUFORMEN which features a special article by Albert Speer on his New Reichschancellery in Berlin (with 18 color and black & white pictures and architectural plans). The quality of the photos, especially the color photos, is better than in other Third Reich publications and many of the those can not be found elsewhere.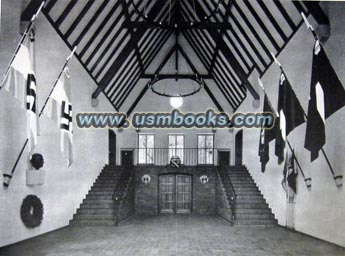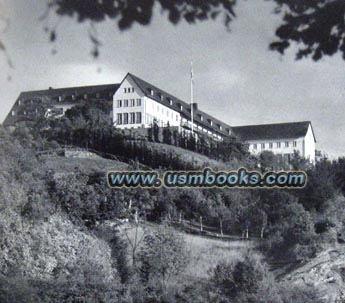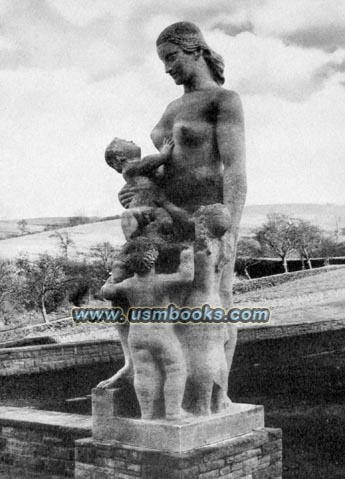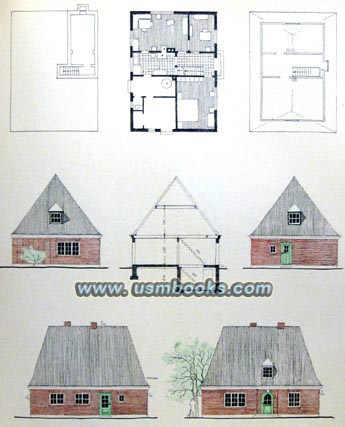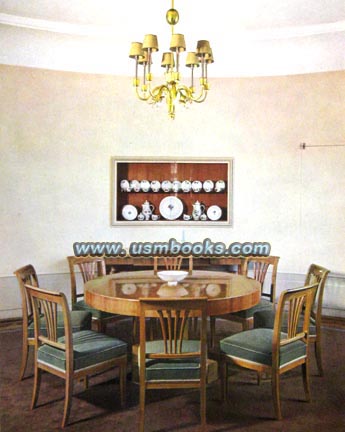 Subjects covered in this rare Nazi era publication for architects and interior designers include:
Nazi building projects like the Auslandshaus der Hitlerjugend on the Havel river in Berlin (24 exterior and interior photos and 4 architectural drawings); residential homes all over Germany; Italian designs for concrete airplane hangers; superb architect models from the Second German Architecture and Artistic Handwork Exhibition; the 1939 Garden Show in Stuttgart; the new NSV home for mothers and children in Gau Koblenz-Trier (15 exterior and interior photos and 5 architectural drawings); architecture in historical cities in Bohemia and Moravia; Cologne City Hall; the DAF home in Stuttgart (16 exterior and interior photos and 5 architectural drawings); an architectural view of the city of Köln; the rebuilding of the burned out Old Castle of Stuttgart (15 exterior and interior photos and 2 architectural drawings); the industrial Krupp House in Berlin (14 exterior and interior photos, 1 architectural model and 4 architectural drawings); new Nazi and cultural buildings in Vienna; the Hitler Youth Home in Hilden (8 exterior and interior photos and 3 architectural drawings); the work of Fritz Schumacher in Hamburg; furniture design by Gilbert Rohde of New York (6 photos); an architect's view of Leipzig and much more.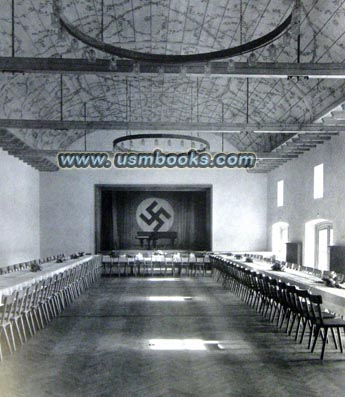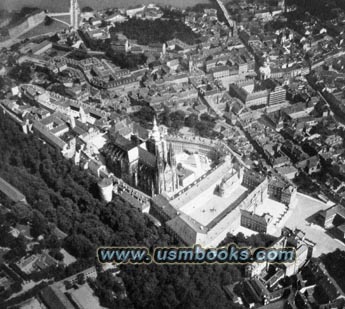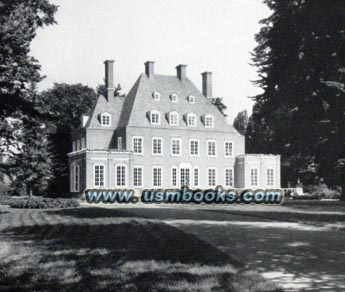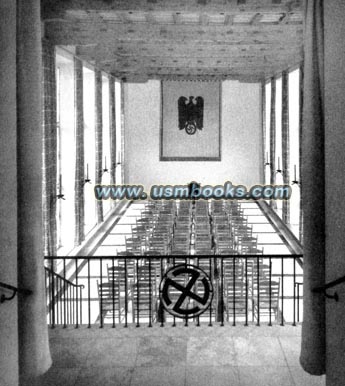 There are hundreds of photos and architectural drawings of new restaurants, hotels (modern and rustic), casinos, office buildings and factories, churches, and schools as well as interior design drawings for all kinds of furniture, light fixtures, tiled stoves, staircases, candlesticks, even door hinges!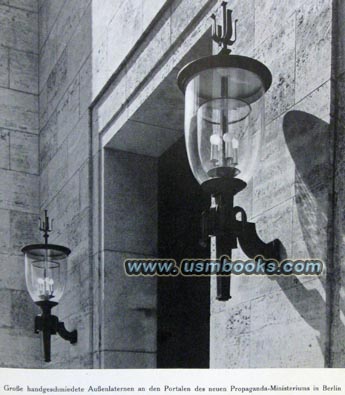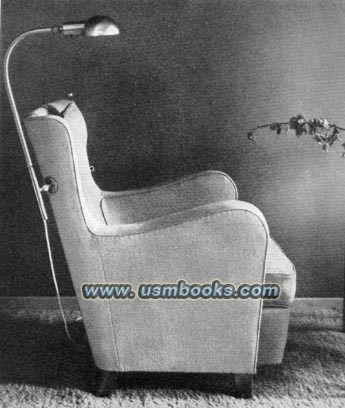 This book contains a treasure trove of material in the field of Third Reich and Nazi architecture and interior design. It is invaluable information for authors, film makers and perfect for an architecture or interior design teacher.
This huge and heavy book is in very good used condition. No loose pages, no missing / cut out pictures, no finger prints. It has the rubber stamp of the orignal owner, an architect in Darmstadt, on the front flyleaf.
THE BEST NAZI ARCHITECTURE MAGAZINES - THE COMPLETE YEAR OF MODERNE BAUFORMEN FOR 1939
NAZI ARCHITECTURE
AND INTERIOR DESIGN MAGAZINES
MODERNE BAUFORMEN
(MODERN BUILDING STYLES) ALL TWELVE 1939 ISSUES BOUND IN HARD COVERS
This USMBOOKS web page is Copyright © 2014 by USM, Inc., and the text and images on it are fully protected by international copyright law. It is therefore, illegal for anyone to take any of the material found here and use it for their own purposes without our written permission, irrespective of any excuse they may feel they have for doing so.