This 1941 Luftwaffe photo book about the Norway campaign is offered for
sale for $75.00 delivered by Media Mail in the continental USA.


USM book # 551
• IF you prefer Priority Mail shipping with USPS delivery confirmation add $6.95.
• IF you wish to purchase highly recommended, but optional insurance, add 3.25.
• We will be happy to ship abroad at additional cost. Please inquire.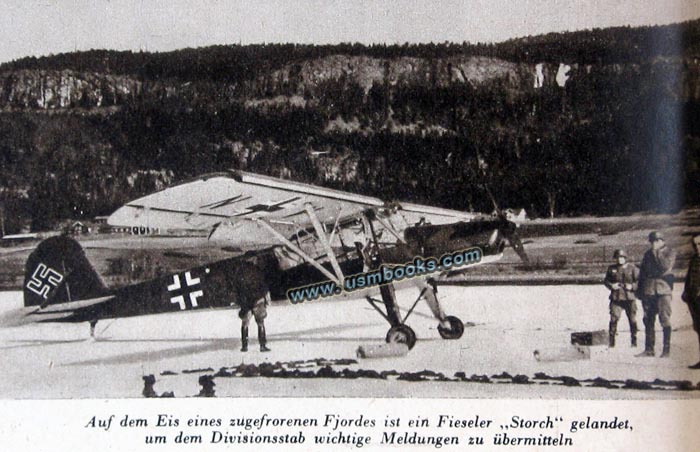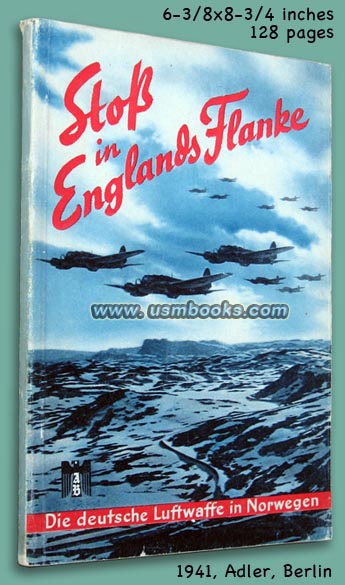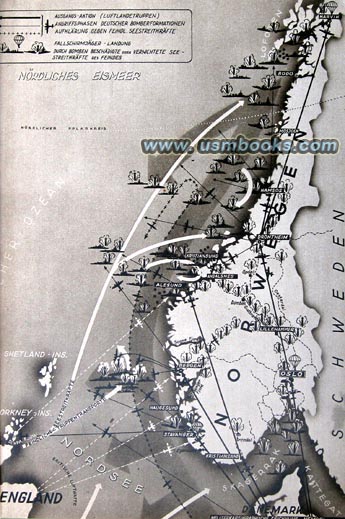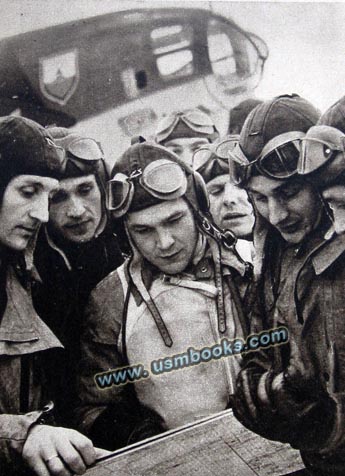 This is a very nice example of the very heavily illustrated 6-3/8 x 8-3/4 inch, 128 page soft cover book that summarizes the field campaign of the German Luftwaffe from 9 April to 10 June 1940 in Norway. Stoß in Englands Flanke - Die deutsche Luftwaffe in Norwegen (Hit in England's Flank - the German Air Force in Norway) begins with a map showing English efforts to capture Norway before the Germans did and the German response in the spring of 1940.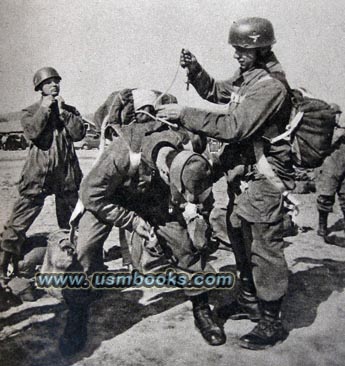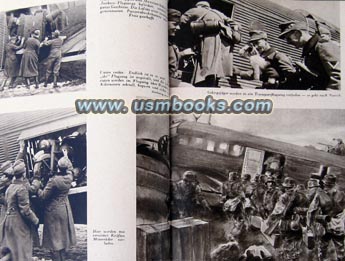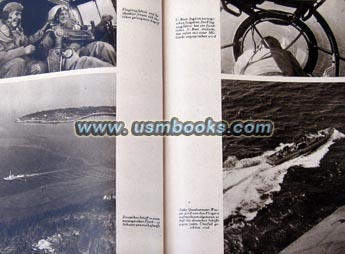 Utilizing bombers, dive bombers, paratroopers and other forces, the Luftwaffe was able to drive off or sink British ships, kill or capture English forces on the ground and take possession of the entire country of Norway after a brief but intense combat.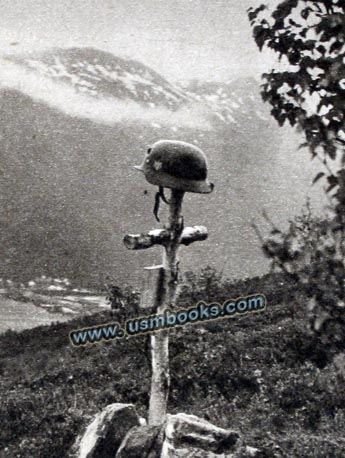 The text and pictures in this book cover the entire battle for Norway and it contains many photos of the personnel, equipment, men and machines of the German forces. There are also photos of the English soldiers captured in Norway and taken prisoner by the Germans. There is a list of equipment captured from the enemy as well as German losses incurred.

The perfect recap of the German Luftwaffe campaign in Norway. Published by Adler-Bücherei in 1941, in very good used condition.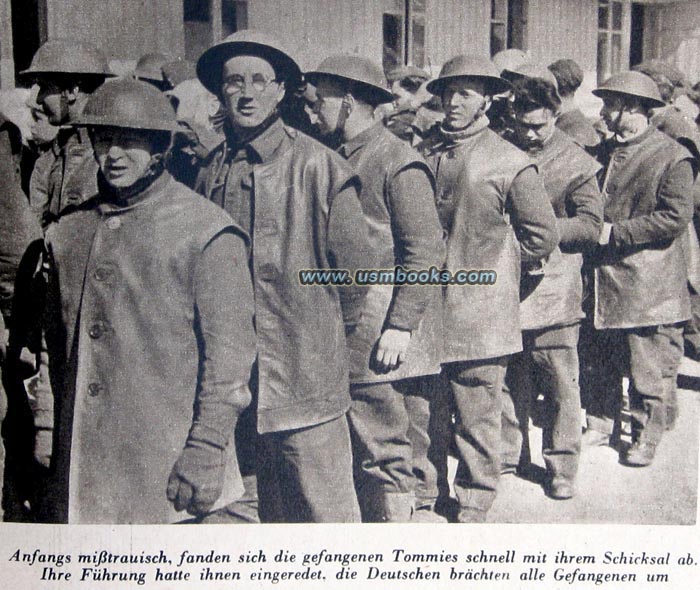 ADLER ILLUSTRATED BOOK ON THE GERMAN LUFTWAFFE
PARTICIPATION IN THE CAPTURE OF NORWAY
STOSS IN ENGLANDS FLANKE
- DIE DEUTSCHE LUFTWAFFE
IN NORWEGEN
(HIT IN ENGLAND'S FLANK - THE GERMAN LUFTWAFFE
IN NORWAY)


The images and the entire text used on this and all other USMBOOKS web pages are the copyrighted property of USM Inc. Those images and the text may be used by others ONLY AFTER completion of a formal international licensing agreement and payment of a licensing fee! It is therefore, illegal for anyone to take any of the material found on USMBOOKS.com and use it for their own purposes without our written permission, irrespective of any excuse they may feel they have for doing so.