The images and text used on this and all other USM web pages are the copyrighted property
of USM Inc. Those images and the text may be used by others ONLY AFTER completion
of a formal international licensing agreement and payment of a licensing fee!
This 1940 Luftwaffe pocket calendar is **SOLD**.


USM book #434
• IF you prefer Priority Mail shipping with USPS delivery confirmation add $5.95.
• IF you wish to purchase optional insurance, add 3.05.
• We will be happy to ship abroad at additional cost. Please inquire.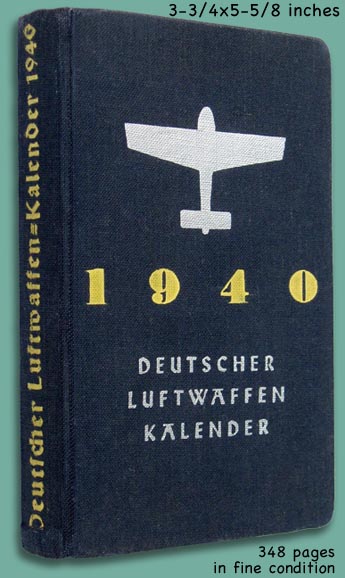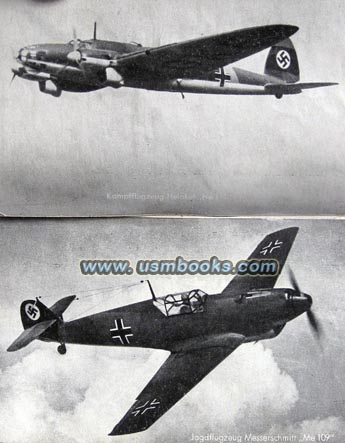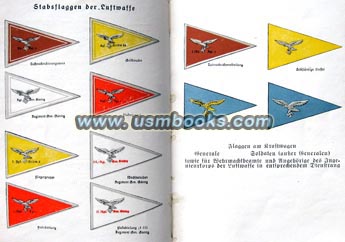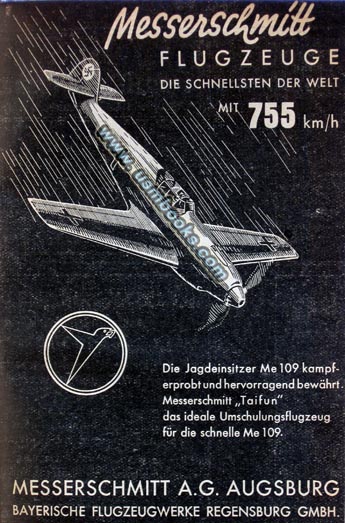 This is a nice example of the 3-3/4 x 5-3/4 inch heavily illustrated 382 page hard cover 1940 Deutscher Luftwaffen Kalender, a pocket sized informational calendar assembled by Rolf Kückens of the Reichsluftfahrtministerium and published by Werk Verlag in Berlin in October of 1939.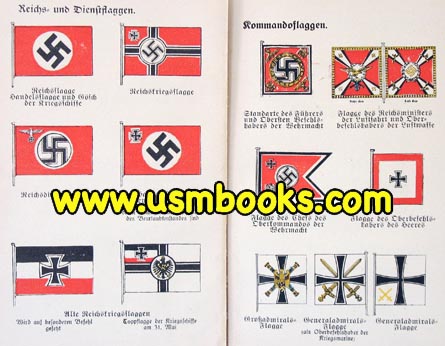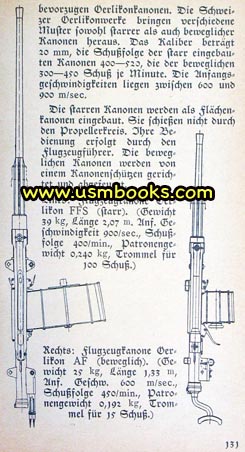 This is the first Third Reich wartime Air Force calendar which has contributions by Generalfeldmarschall Hermann Göring, Generaloberst Milch, and General der Flieger Christiansen. It contains all sorts of information on Luftwaffe insignia, badges, flags and pennants, flight equipment, weapons, aircraft profiles and fantastic advertising related to aviation.
These Luftwaffe calendars, produced especially for use by Luftwaffe personnel, are very useful research tools when dealing with any subject related to the German Air Force during the Third Reich. Very good condition. No handwritten entries in the calendar part. A name written in very small letters has been blocked out at the top of the front end paper.
A virtual encyclopedia of German aeronautical information from the first days of World War II!
NAZI LUFTWAFFE POCKET CALENDAR 1940
THE 1940 EDITION OF THE DEUTSCHER LUFTWAFFEN KALENDER
This USM Books website is Copyright © 2013 by USM, Inc., and the text and images on it are fully protected by international copyright law. It is therefore, illegal for anyone to take any of the material found here and use it for their own purposes without our written permission, irrespective of any excuse they may feel they have for doing so.