The images and text used on this and all other USM web pages are the copyrighted property
of USM Inc. Those images and the text may be used by others ONLY AFTER completion
of a formal international licensing agreement and payment of a licensing fee!
This 1943 OKW photo history of Nazi Air Victory in the West is for
sale for $295.00 delivered by Media Mail in the continental USA.


USM book # 518
• IF you prefer Priority Mail shipping with USPS delivery confirmation add $5.75.
• IF you wish to purchase highly recommended, but optional insurance, add $4.95.
• We will be happy to ship abroad at additional cost. Please inquire.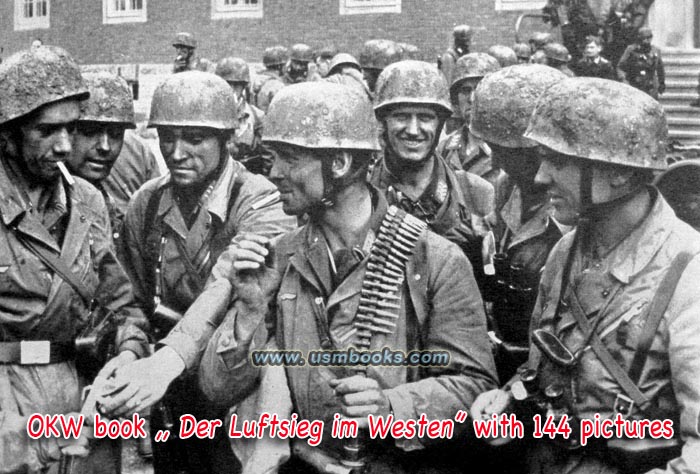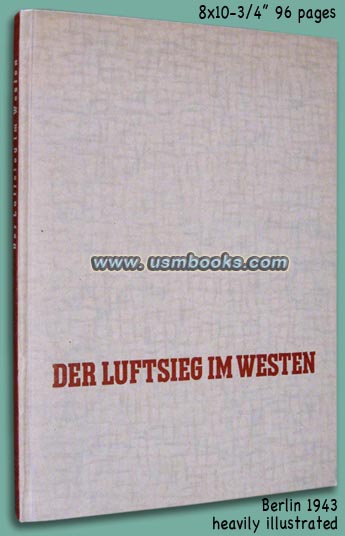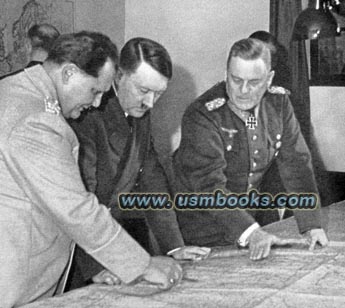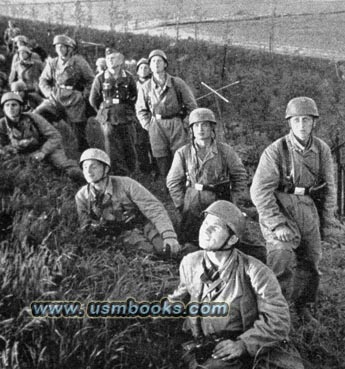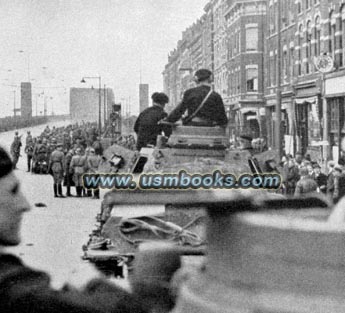 This is an excellent, very lightly used example of the rare Oberkommando der Wehrmacht photo history Der Luftsieg im Westen (Air Victory in the West) by Oberstleutnant Dr. Eichelbaum as published by Junker & Dünhaupt Verlag in Berlin in 1943. Using 144 pictures from a couple dozen different Kriegsberichter or frontline photographers, the author tells the story of the victories by Luftwaffe troops who participated in the combat actions in Belgium, Holland, Luxembourg and France in 1940.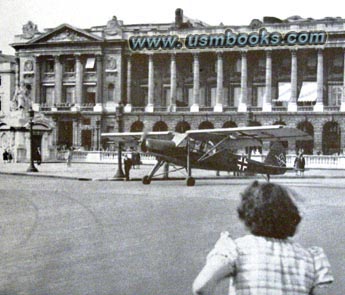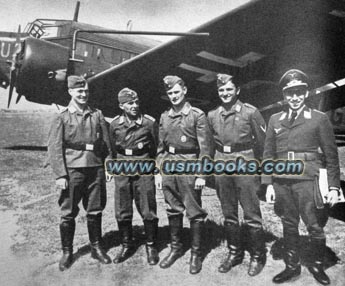 Big, clear photographs not typically found elsewhere cover the campaign from its planning by Adolf Hitler and Hermann Göring to Eben Emael, Liege, Rotterdam, Dordrecht, Maginot Line, airports, railroad yards, bridges, crossroads, cities, harbors and other targets. Many pictures depict Fallschirmjäger or paratroopers in action as well as preparations for bombing missions and the bombing missions themselves. Famous fighter squadrons and famous squadron commanders are shown under the same circumstances. There are 88 mm guns in action against tanks and with Flak troops against enemy aircraft.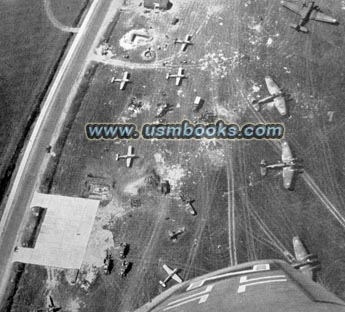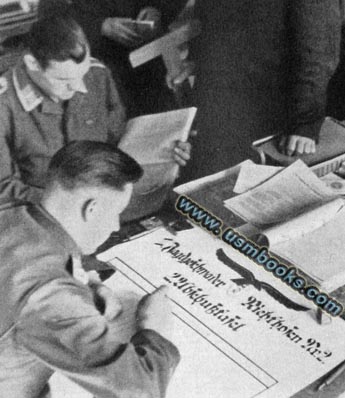 The British and Commonwealth forces debacle at Dunkirk is well-covered and one of the last pictures shows a Fieseler Storch standing on the Place de la Concorde in Paris. Stunning photography in an unusual context of Luftwaffe-only campaigns.

This 8 x 10-3/4 inch, 96 page example of Der Luftsieg im Westen is in excellent used condition, impossible to upgrade!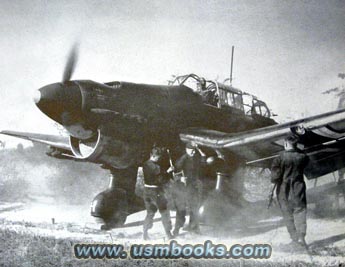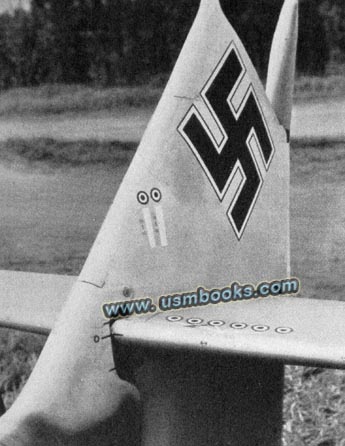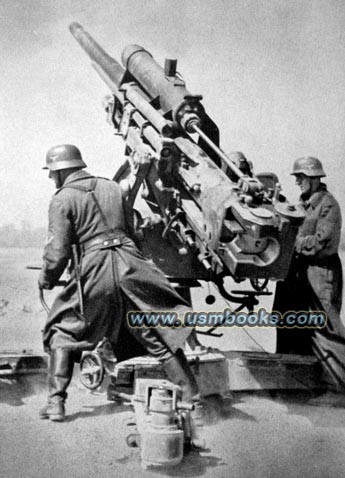 EXCELLENT RARE AERIAL VICTORY IN THE WEST NAZI BOOK
EIN BILDWERK -
DER LUFTSIEG IM WESTEN
(A PHOTO BOOK OF THE AERIAL VICTORY
IN THE WEST)
This USMBOOKS web page is Copyright © 2014 by USM, Inc., and the text and images on it are fully protected by international copyright law. It is therefore, illegal for anyone to take any of the material found here and use it for their own purposes without our written permission, irrespective of any excuse they may feel they have for doing so.