This rare original 1940 Nazi photo book on Dr. Robert Ley is offered for
sale for $225.00 delivered by Media Mail in the continental USA.


USM book #191
•IF you prefer faster and safer Priority Mail shipping with USPS Tracking add $6.50.
• IF you wish to purchase optional insurance, add $3.95.
• We will be happy to ship abroad at additional cost. Please inquire.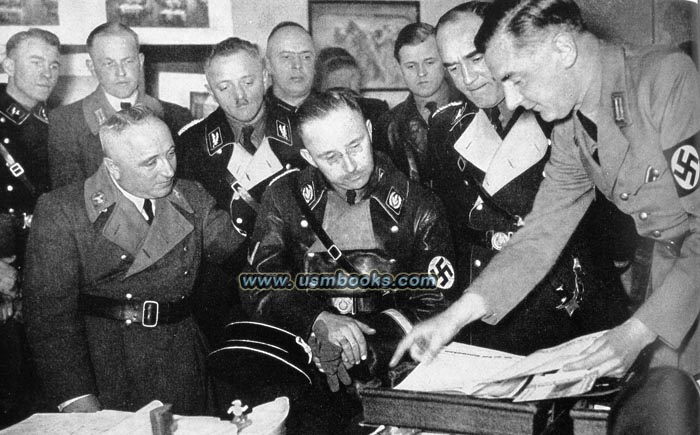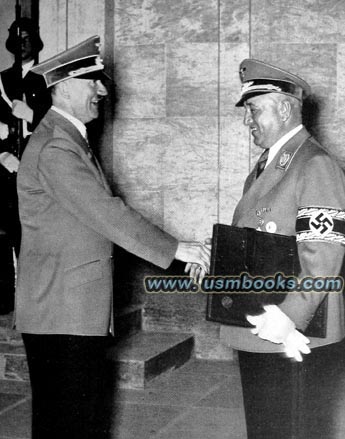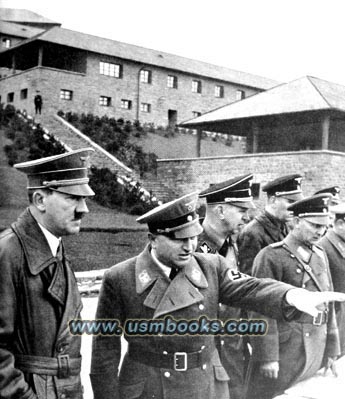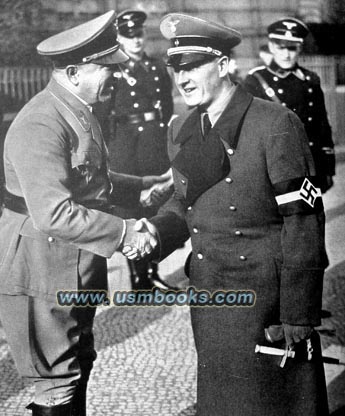 One of the rarer of the series of Heinrich Hoffmann photo books produced during the Third Reich, this 96-page, 7-1/2 x 10-1/2 inch, softcover volume from 1940 is called Dr. Robert Ley und sein Weg mit dem deutschen Arbeiter zum Führer (Doctor Robert Ley and His Path With German Workers Helping the Führer).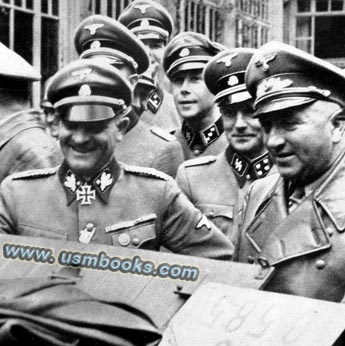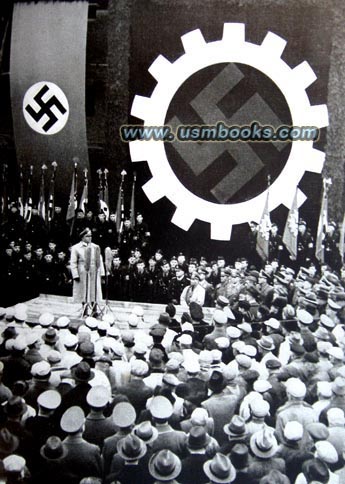 With more than 130 spectacular full-page and half-page photos, the book follows Dr. Robert Ley, Reichsorganisationsleiter and DAF Reichsleiter, the man who constructed the Ordensburgen, made the Volkswagen and developed countless building projects throughout the Greater German Reich, from his service in World War I through 1940.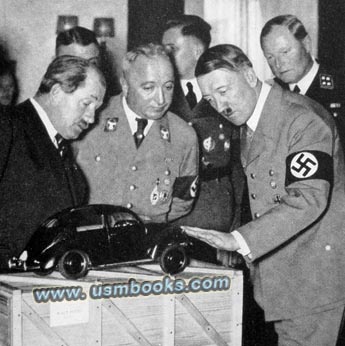 Few people know it but Dr. Ley was the genius behind most of the organization of the Nazi Party. As Reichs Organization Leader he was responsible for the publication of the Organisationsbuch der NSDAP which outlined how every Nazi paramilitary unit from the SS to the Hitler Youth was organized, what uniforms they wore and what their mission was.

As Reichsleiter of the DAF he built the Ordensburg Castles at Vogelsang, Crössensee and Sonthofen. He built the towns and factories that produced everything from Volkswagens to tanks and airplanes to ships and plywood. He oversaw every laborer that worked on the Reichsautobahn.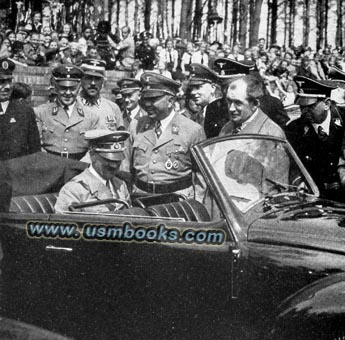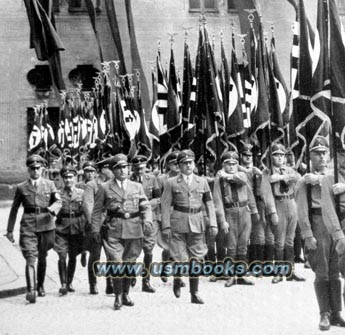 This book contains photos of Dr. Ley with many of the leading personalities of the Third Reich era including Reichsführer-SS Heinrich Himmler, Head of the Leibstandarte SS Adolf Hitler, General Sepp Dietrich, Reichsminister Hermann Göring, Reichsminister Joseph Goebbels, Rudolf Hess, Hitler Youth Leader Baldur von Schirach, Il Duce Benito Mussolini, etc.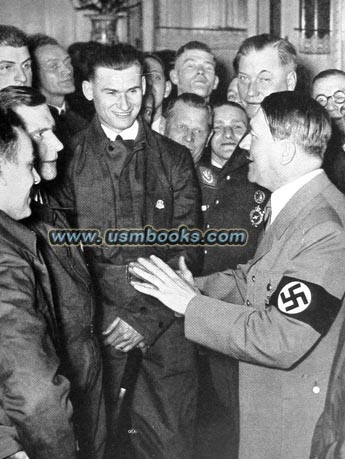 On 16 May 1945, Dr. Robert Ley was arrested at his villa in Berchtesgaden by American troops. On 25 October 1945, four days after being indicted at the Nürnberg War Trials, he committed suicide in his prison cell by hanging himself.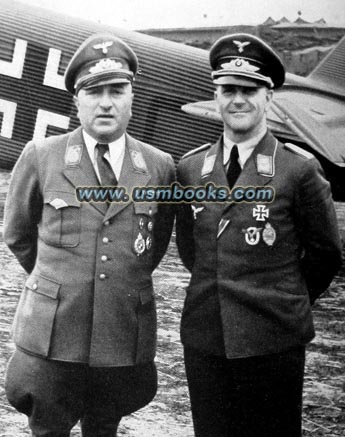 Much of the genius of Dr. Ley is overshadowed by the high profile work of Albert Speer who was not hung at Nürnberg and thus survived the war to become his own best publicist. This 76 year old book is complete and in very nice conditon with a tight spine. The dust jacket is also an original, but it was laminated by a previous owner to preserve it.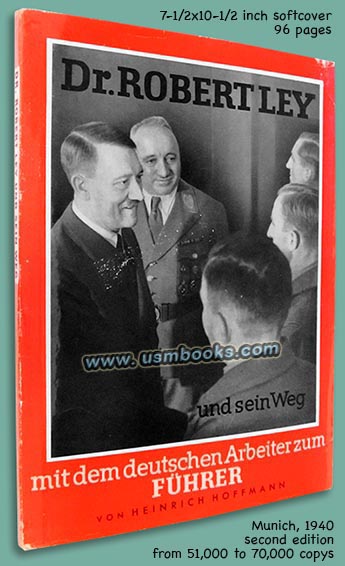 RARE HOFFMANN PHOTO BOOK Dr. ROBERT LEY
ONE OF THE RARER
THIRD REICH HEINRICH HOFFMANN PHOTO BOOKS
DOCUMENTING THE
LIFE AND CAREER OF
REICHSORGANIZATIONSLEITER AND
REICHSLEITER
DR. ROBERT LEY


The images and the entire text used on this and all other USMBOOKS web pages are the copyrighted property of USM Inc. Those images and the text may be used by others ONLY AFTER completion of a formal international licensing agreement and payment of a licensing fee! It is therefore, illegal for anyone to take any of the material found on USMBOOKS.com and use it for their own purposes without our written permission, irrespective of any excuse they may feel they have for doing so.