The images and text used on this and all other USM web pages are the copyrighted property
of USM Inc. Those images and the text may be used by others ONLY AFTER completion
of a formal international licensing agreement and payment of a licensing fee!
RARE NAZI WEHRMACHT & CIVIL ISSUES OF KUNST DEM VOLK MAGAZINE
Both the small (Wehrmacht) and the large (civilian) issues of the
Third Reich art magazine Kunst dem Volk April 1943.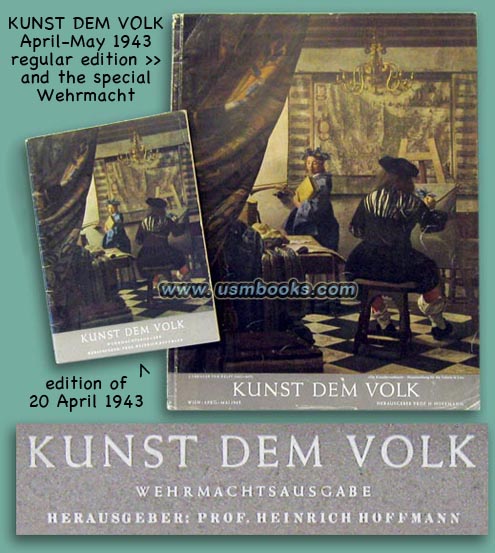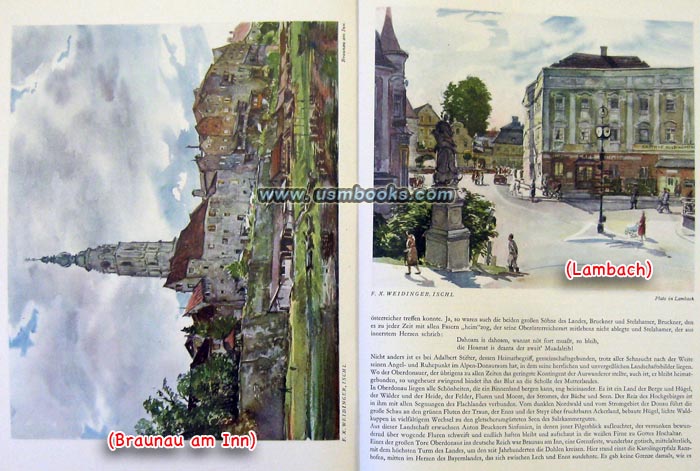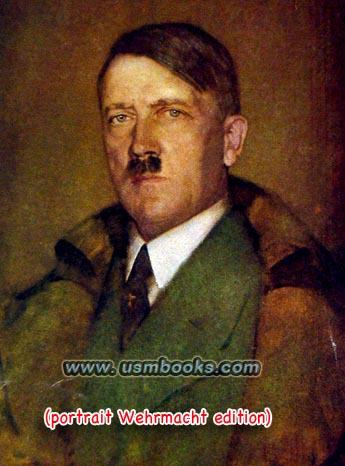 Both the small (Wehrmacht)
and the large
(civilian) issues
of the magazine
Kunst dem Volk
for April 1943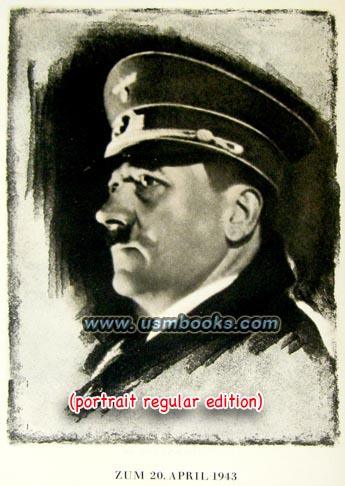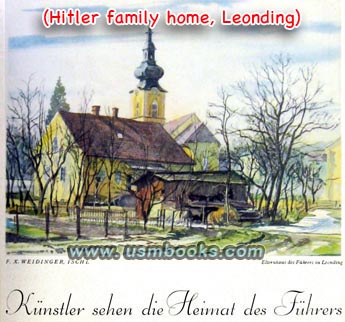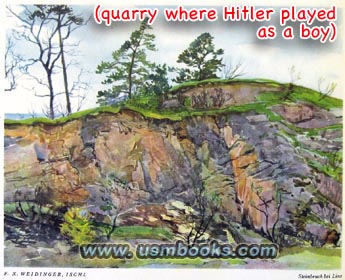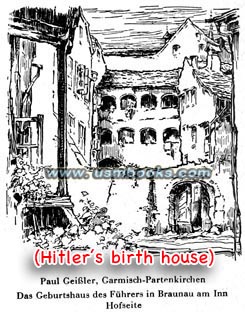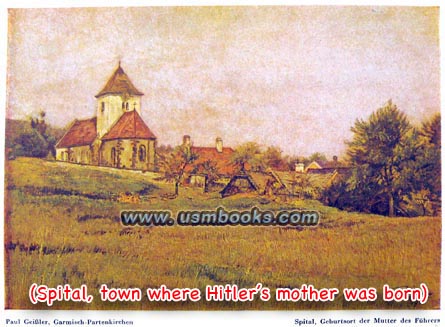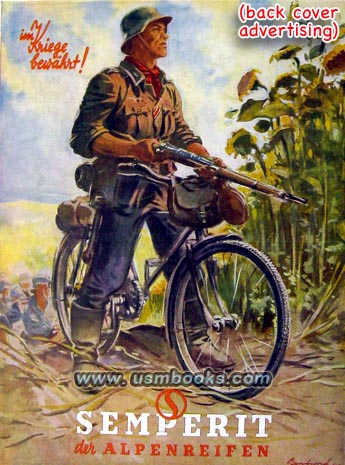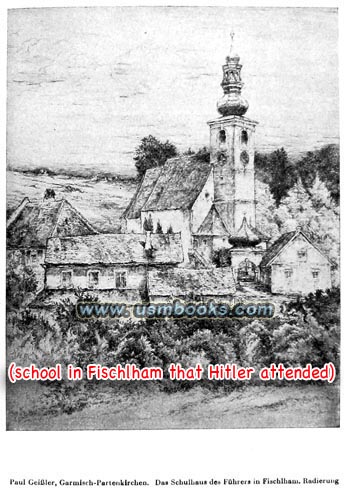 WEHRMACHT ISSUE APRIL 1943
This is a rare 5 x 7 inch miniature special edition of the magazine Kunst dem Volk published for Hitler's birthday, 20 April 1943 by Professor Heinrich Hoffmann of Munich. With the Jan Vermeer van Delft painting on the front cover, except for its small size, it looks just like the standard version of the magazine shown next to it. It has 48 pages whereas the standard issue has 56 pages, and the Wehrmacht issue concentrates much more heavily on full-page photographs and less on text.
Because it is the Führer's birthday issue there is a substantial article at the end called "Artists's Views of the Homeland of the Führer" illustrated with a number of excellent color renderings of Braunau, Lambach, Leonding, Fischlham and other places where Hitler and his family originated. Other content includes nudes, still lives, scenery and the famous Karl Truppe painting of Hitler.
CIVILIAN ISSUE APRIL 1943
The civilian or standard edition of Kunst dem Volk was much larger, about 9 x 12 inches, and contained more art and articles. It has a frontispiece featuring an artistically enhanced photograph of Adolf Hitler by Heinrich Hoffmann.
There is then a big article on the art selected for the new National Gallery in Linz, another on German museums in wartime, and finally the article mentioned above on "Artists's Views of the Homeland of the Führer". The color reproduction of the Hitler material is vastly superior in the civilian magazine to that reproduced in the Wehrmachtsausgabe or military edition.
We offer these two rare April / May 1943 Kunst dem Volk magazines only as a pair.
Good used condition.
This Wehrmacht and civilian example of Kunst dem Volk for April/May 1943
is offered for sale for $125.00.
• For postage & USPS delivery confirmation add $5.00 to the price shown above.
• IF you wish to purchase optional insurance, add $2.45 to your payment of $130.00.
• We will be happy to ship abroad at additional cost. Please inquire.
This USM Books website is Copyright © 2013 by USM, Inc., and the text and images on it are fully protected by international copyright law. It is therefore, illegal for anyone to take any of the material found here and use it for their own purposes without our written permission, irrespective of any excuse they may feel they have for doing so.