The images and the entire text used on this and all other USMBOOKS web pages are the copyrighted property of USM Inc. Those images and the text may be used by others ONLY AFTER completion of a formal international licensing agreement and payment of a licensing fee! It is therefore, illegal for anyone to take any of the material found on USMBOOKS.com and use it for their own purposes without our written permission, irrespective of any excuse they may feel they have for doing so.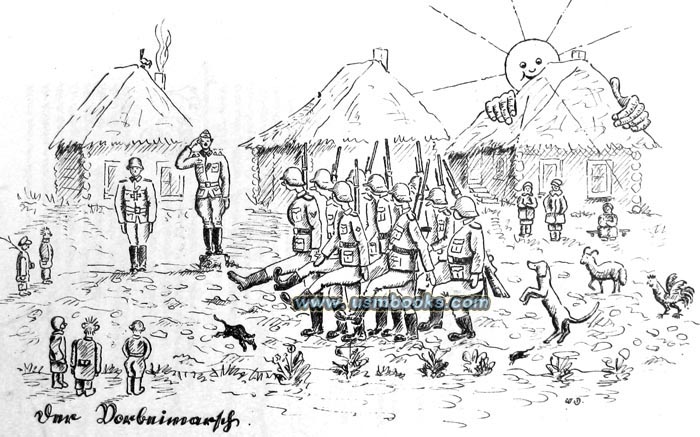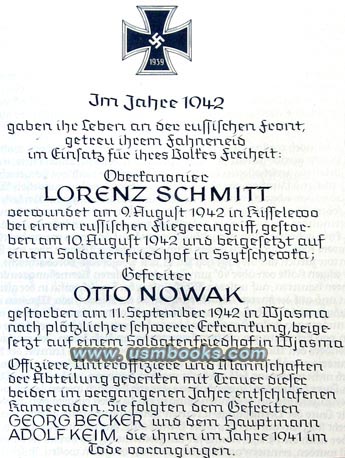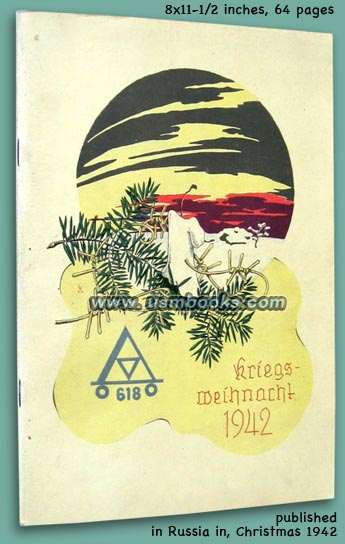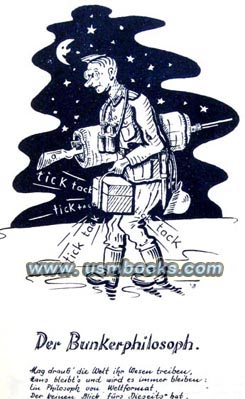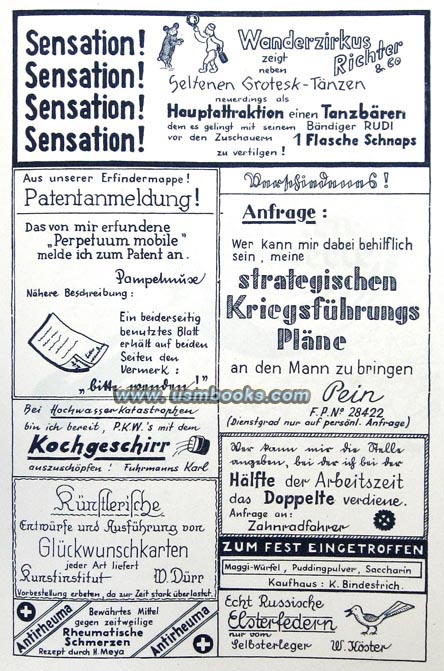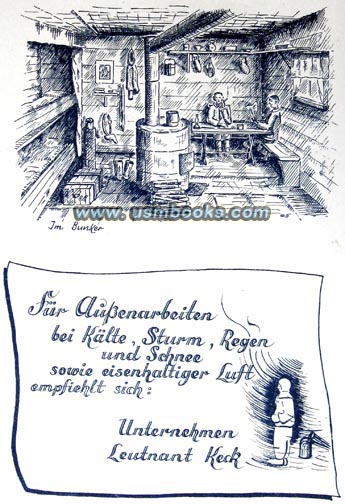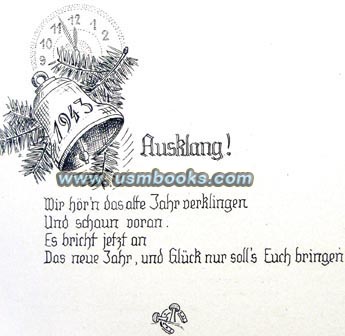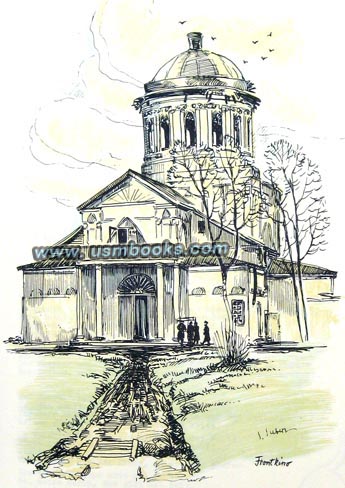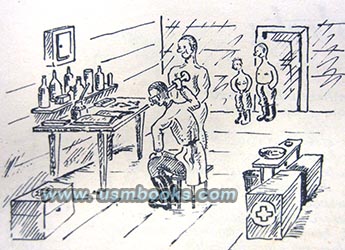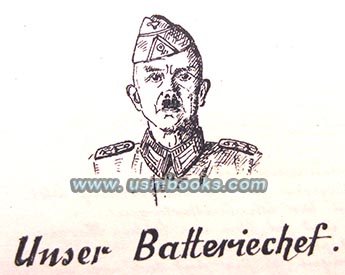 It is quite surprising that this rare World War II German commemorative publication still exists. Printed in very small numbers in Russia for the men of the Vermessungs- und Karten-Abteilung (Mot.) 608 (Motorized Map Detachment 608), this 8 x 11-½ inch, 64 page Festschrift somehow survived a trip back to Germany and into the 21st century.
In his foreword the Division Commander reminded the men of the Motorized Map Detachment 608 that they were in Russia during the 4th War Christmas ("wearing a uniform, with a steel helmet on their heads and weapons in their fist") to fulfill Adolf Hitler's work - to protect the rights of the German People to live on their own soil and to work for a better future. He recaps the fateful events of the last year (change of location and leadership, bitter cold winter weather and hot summer temperatures, difficult working conditions due to Russian air attacks, etc.), and ends with the Christmas wish for Peace on Earth.
The 70+ year old publication contains stories and wonderful illustrations of barracks (outside and inside), army duty, logistics, Russian scenery, as well as poems and cartoons about daily life of members of the unit in the Smolensk area. Two members of the Vermessungs- und Karten-Abteilung (Mot.) 608 who died in August and September 1942 and were buried at Soldier Cemeteries in Sytschewka and Wjasma are also remembered.
Like all German publications of the time there is advertising, however the ads are all fake! Fake medicine, groceries that were not available, announcements for festive evening entertainment (dances that would never be held, but clearly the men of the outfit would be interested in!), etc.
This Christmas morale booster was printed on very good quality paper (apparently easily available for this Map Detachment with their own printing presses, even in Russia in the middle of the war!) by the Motorized Map Detachment 608.

In excellent condition with the name Gefr. Kornher handwritten on title page.
This 1942 Christmas publication for men of the Motorized Map Detachment
608 is for sale for $95.00 delivered by Media Mail in the continental USA.


USM book # 714
• IF you prefer Priority Mail shipping with USPS Tracking add $6.50.
• IF you wish to purchase highly recommended, but optional insurance, add $2.95.
• We will be happy to ship abroad at additional cost. Please inquire.
HEAVILY ILLUSTRATED NAZI WAR CHRISTMAS 1942 COMMEMORATIVE BOOK PUBLISHED IN RUSSIA FOR MEN OF WEHRMACHT MOTORIZED MAP DETACHMENT 608
KRIEGSWEIHNACHT 1942 PUBLICATION FOR MEN OF THE VERMESSUNGS- UND KARTEN-ABTEILUNG (MOT) 608 ON ACTIVE DUTY IN THE SMOLENSK RUSSIA AREA