The images and the entire text used on this and all other USMBOOKS web pages are the copyrighted property of USM Inc. Those images and the text may be used by others ONLY AFTER completion of a formal international licensing agreement and payment of a licensing fee! It is therefore, illegal for anyone to take any of the material found on USMBOOKS.com and use it for their own purposes without our written permission, irrespective of any excuse they may feel they have for doing so.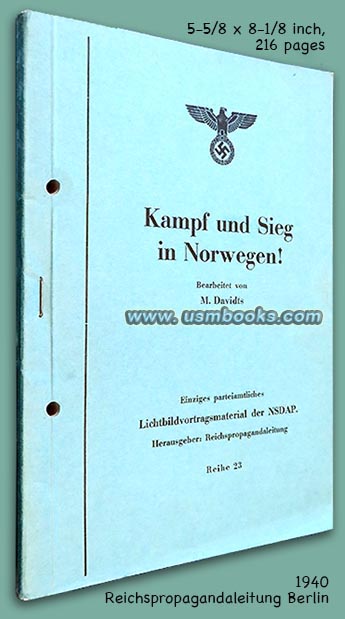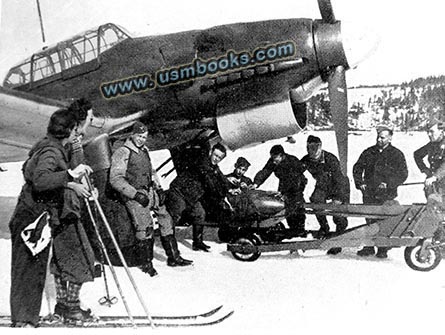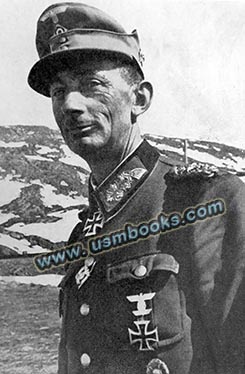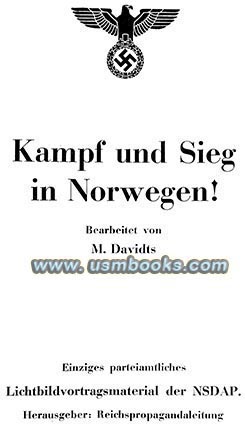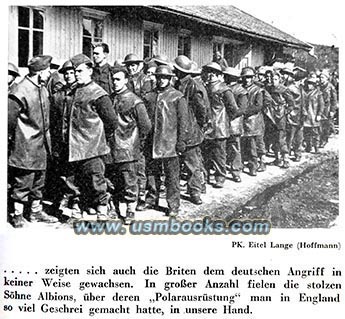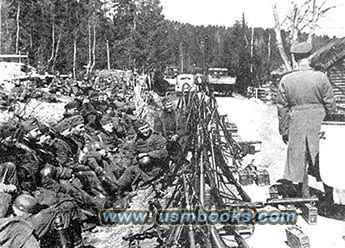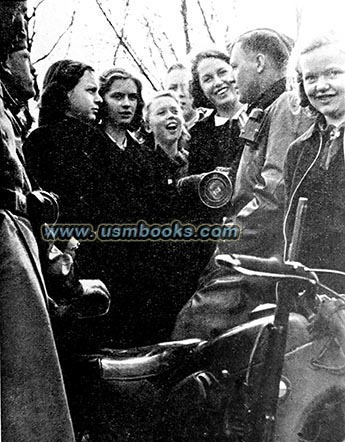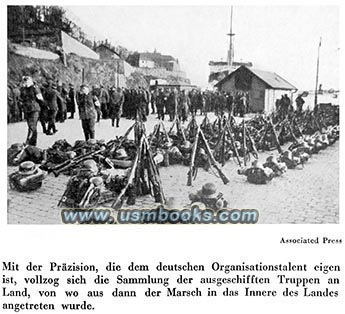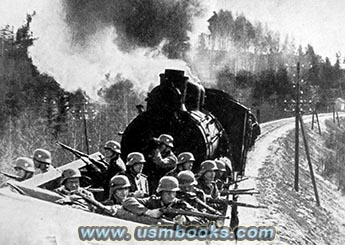 Kampf und Sieg in Norwegen! (Battle and Victory in Norway!) is an unusual publication that provided supporting, background material for a Nazi Party Lichtbildvortrag or film presentation about the many-faceted battle and the German victory in Norway in 1940. The book contains 102 photos that were used as a part of the visual presentation, and each image in the book has a detailed caption and is credited to the photographer or his photographic agency. The introduction and captions in this book provided the narration to be read as part of the film strip show.

The majority of the photos are by Kriegsberichter or war correspondents and many were published by Associated Press, Photo-Hoffmann, Scherl Verlag and Weltbild.
Fully indexed, complete and in very good condition, with two punched holes (see photo at the top of this USMBOOKS web page). We have never seen another example of one of these Nazi propaganda publications, and if you have the filmstrip, this 75+ year old book is priceless! Rare!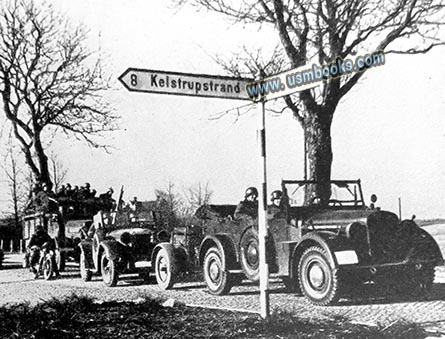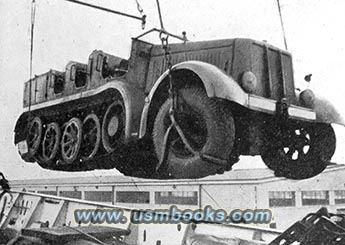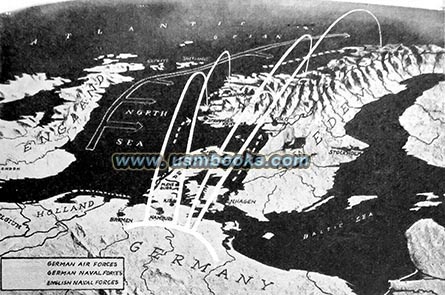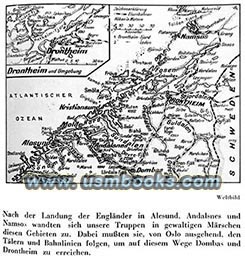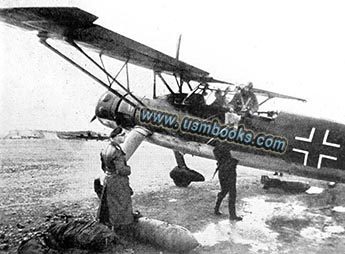 The 5-5/8 x 8-1/8 inch, 216-page softcover book was put together by M. Davidts and published by the Reichspropagandaleitung and starts with a short introduction about the necessity to attack Norway and rid the Scandinavian country of the British "war criminals" occupying in it.
Photos show Kriegsmarine ships, troop and materiel transports, men of the Wehrmacht, motorized Nazi troops in Denmark on their way to Norway, Luftwaffe airplanes, battle damage, General von Falkenhorst, Fallschirmjäger and Gebirgsjäger, maps, British POWs, General Dietl, even a Norwegian military torpedo boat wrecked by German bombs.
This Nazi Propaganda Office book Kampf und Sieg in Norwegen! is for
sale for $195.00 delivered by Media Mail in the continental USA.


USM book # 877
• IF you prefer faster and safer Priority Mail shipping with USPS Tracking add $6.95.
• IF you wish to purchase highly recommended, but optional insurance, add $3.50.
• We will be happy to ship abroad at additional cost. Please inquire.
BATTLE & VICTORY IN NORWAY
1940 NAZI FILM STRIP PRESENTATION HANDBOOK
KAMPF UND SIEG
IN NORWEGEN
1940 NAZI HANDBOOK
FOR THE FILM
PRESENTATION ON THE
GERMAN INVASION AND
VICTORY IN NORWAY