The images and the entire text used on this and all other USMBOOKS web pages are the copyrighted property of USM Inc. Those images and the text may be used by others ONLY AFTER completion of a formal international licensing agreement and payment of a licensing fee! It is therefore, illegal for anyone to take any of the material found on USMBOOKS.com and use it for their own purposes without our written permission, irrespective of any excuse they may feel they have for doing so.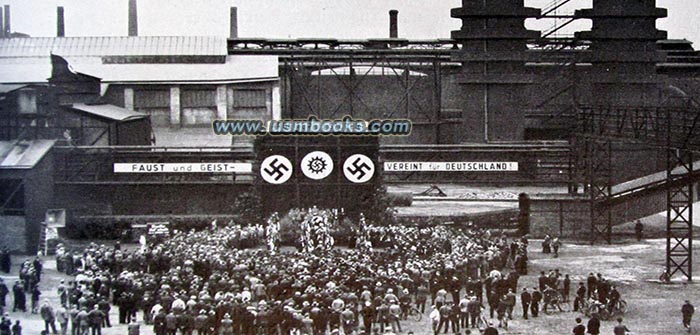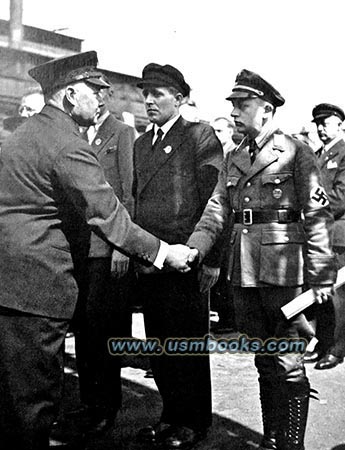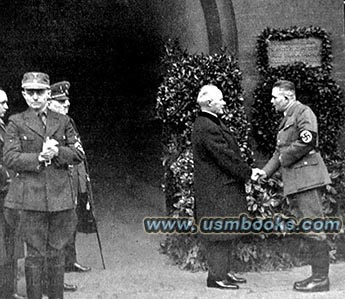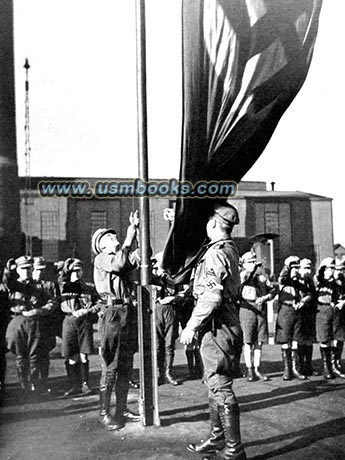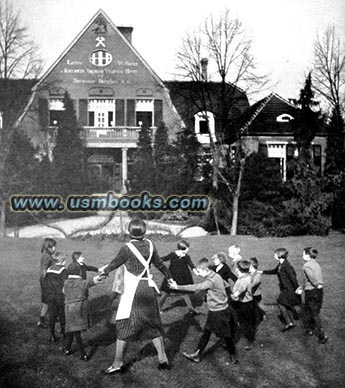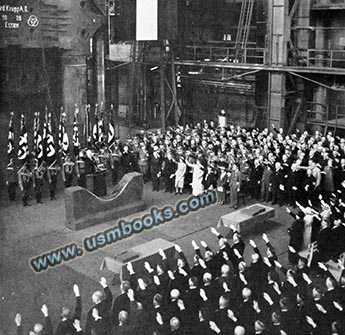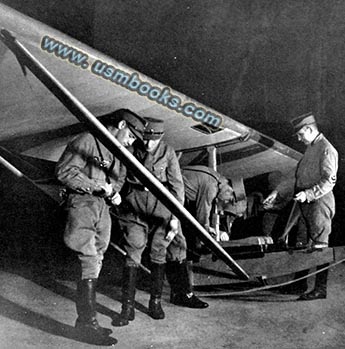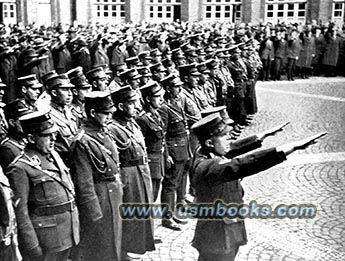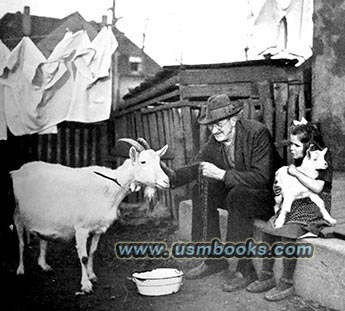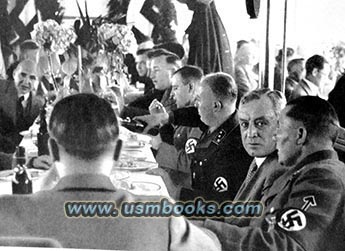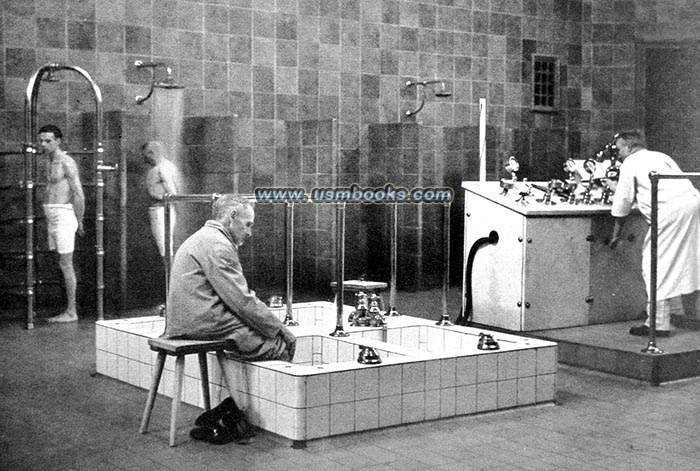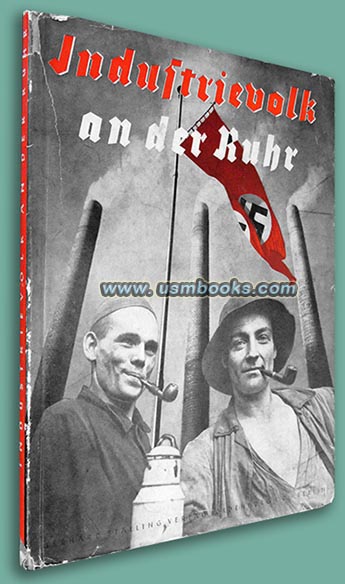 The title of this rare Nazi photo book Industrievolk an der Ruhr: Aus der Werkstatt von Kohle und Eisen by Josef Winschuh roughly translates as "The Industrious People of the Ruhr: in the Workshops of Coal and Iron". The 8-¼ x 10-3/4 inch, 128 page softcover book has more than 100 photos and was published by Gerhard Stalling Verlag of Oldenburg and Berlin in 1935. It comes with its original dust jacket, designed by Herbert Lange.
The text in Industrievolk an der Ruhr highlights the great work ethic and productivity of industrial workers in the Ruhrgebiet, the Ruhr river valley in Rhineland-Westphalia in western Germany that includes cities like Cologne, Essen, Dortmund, Düsseldorf, Wuppertal, Solingen and Lüdenscheid.
The industrial workers of the Ruhr are being compared to farmers. Instead of producing food for the German Nation, these important factory workers in the Ruhrgebiet were helping Nazi Germany become a more powerful country. The book says that having a jobs creates confidence and a better self-worth resulting in being a better German, a better person, husband and father and thereby creating a better and more productive next generation of young people for the Führer and Germany! Seems like quite a noble and non-threatening concept, especially when read in the 21st century.
The photos for this book were take in different industrial complexes in Rhineland-Westphalia and show the improved working and living circumstances for National Socialist workers there. While hard work was expected and considered normal, the factories were modernized from 1933 onward and healthcare was provided. The factories featured in this book offered modernized equipment, a cleaner and safer working environment, modern sanitary facilities, swimming pools, daycare, entertainment for the workers, and regular and technical educational facilities for children.
Housing developments built for workers and their families near the workplace are shown, complete with a room for livestock and a garden. There are also photos of visiting Nazi dignitaries, National Socialist celebrations and other festivities at factories.
The interior pages of this rare Third Reich photo book Industrievolk an der Ruhr are in excellent condition and the cover comes with the original dust jacket which shows some wear. The front flyleaf has the stamp of Reichsarbeitsdienst Gruppe 290 in RAD Work District or Arbeitsgau 20 on both sides.
This book can be found offered by other Third Reich booksellers at prices of over $350.00!
This rare 1935 Nazi photo book on the industrial Ruhr is offered for sale
for $195.00 delivered by Media Mail in the continental USA.


USM book #783
• IF you prefer faster and safer Priority Mail shipping with USPS Tracking add $6.50.
• IF you wish to purchase highly recommended, but optional insurance, add $3.50.
• We will be happy to ship abroad at additional cost. Please inquire.
RARE NAZI PHOTO BOOK ABOUT THE INDUSTRIAL HEARTLAND OF GERMANY, THE RUHR
A RARE THIRD REICH BOOK WITH OVER 100 PHOTOS OF INDUSTRIAL FACILITIES IN THE RUHR AND THE PEOPLE WORKING IN THEM