The images and the entire text used on this and all other USMBOOKS web pages are the copyrighted
property of USM Inc. Those images and the text may be used by others ONLY AFTER
completion of a formal international licensing agreement and payment of a licensing fee!
This USMBOOKS web page is Copyright © 2014 by USM, Inc., The text and images on it are fully protected by international copyright law. It is therefore, illegal for anyone to take any of the material found here and use it for their own purposes without our written permission, irrespective of any excuse they may feel they have for doing so.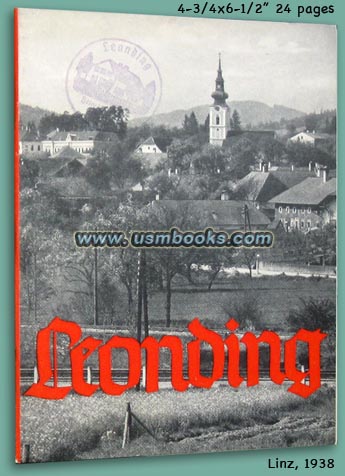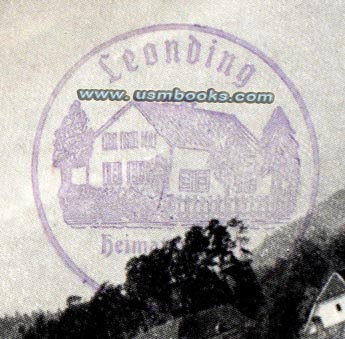 This is a very rare original 4-3/4 x 6-1/2 inch, 24 page heavily illustrated booklet called Leonding - Heimatort des Führers (Leonding, Hometown of the Führer) as published in cooperation with the Nazi Party in Leonding, Oberdonau, Germany, in 1938.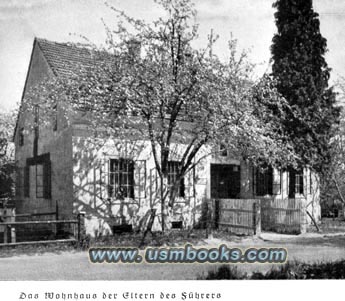 On the front cover is a stamp from the Elternhaus (Hitler's family home) showing that the booklet was sold as a souvenir to someone who actually visited the house in Leonding near Linz where Adolf Hitler lived from 1899 to 1903.
The booklet has a concise text concerning the town and the part of Hitler's youth spent there. There are photos of the village, Gartenhaus number 61 in which the Hitler family lived, the bees Hitler's father Alois kept in the yard, places where the youthful Hitler played, the school Hitler attended, the old Powder Tower, the churchyard and the grave of Hitler's parents, Hitler visiting his parents' grave, etc.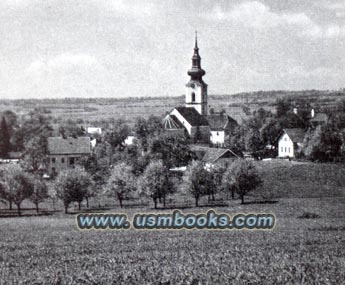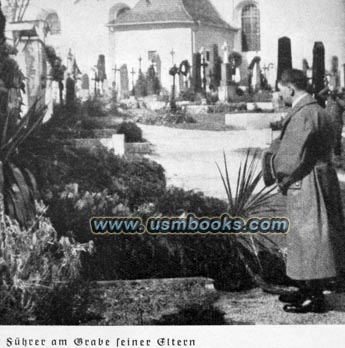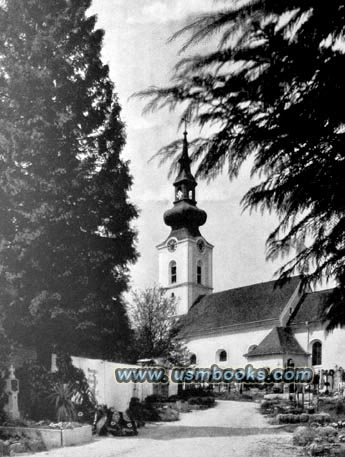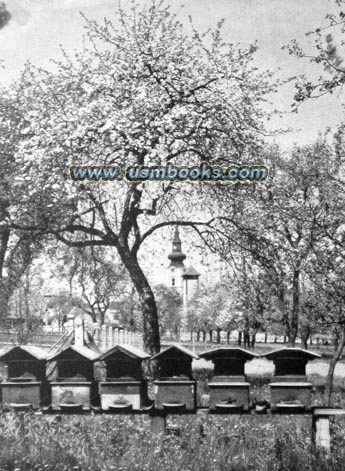 Inside the fold-out back cover is a map of the village of Leonding showing Adolf Hitler Platz (square), Hitler's childhood home and the location of the grave of his parents. This is a rare booklet made more desirable by the fact that it was actually purchased at the Hitler family home in Leonding.

Very good condition, rare!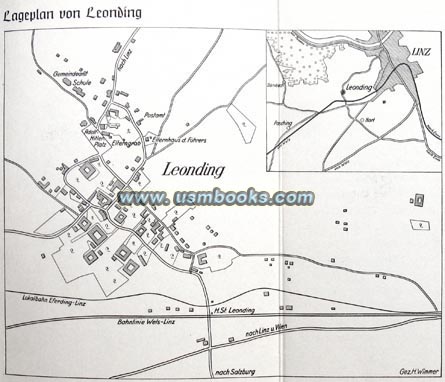 This Nazi book about Leonding, Hometown of the Führer is **SOLD**.


USM book #628
• IF you prefer Priority Mail shipping with USPS Tracking add $5.45.
• IF you wish to purchase highly recommended, but optional insurance, add $3.45.
• We will be happy to ship abroad at additional cost. Please inquire.
NAZI SOUVENIR FROM THE HOUSE OF HITLER'S PARENTS IN LEONDING
LEONDING - HEIMATORT
DES FÜHRERS
(LEONDING, HOMETOWN
OF THE FÜHRER)
- AN ILLUSTRATED BOOKLET ACTUALLY PURCHASED AT THE HOUSE IN WHICH HITLER LIVED IN LEONDING