The images and the entire text used on this and all other USMBOOKS web pages are the copyrighted property of USM Inc. Those images and the text may be used by others ONLY AFTER completion of a formal international licensing agreement and payment of a licensing fee! It is therefore, illegal for anyone to take any of the material found on USMBOOKS.com and use it for their own purposes without our written permission, irrespective of any excuse they may feel they have for doing so.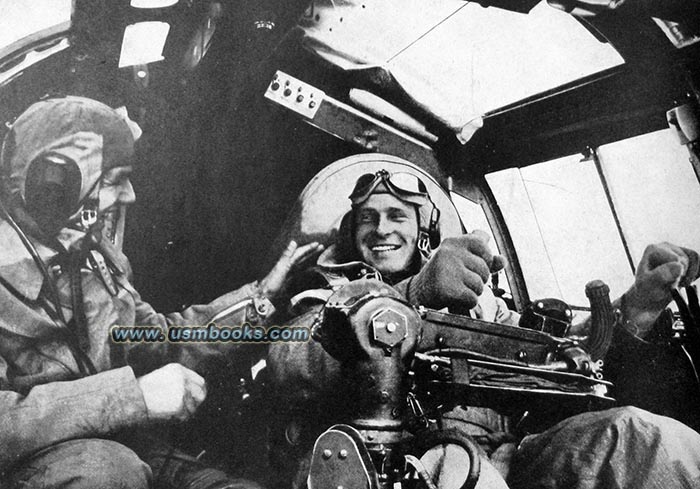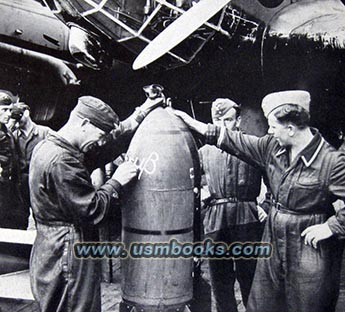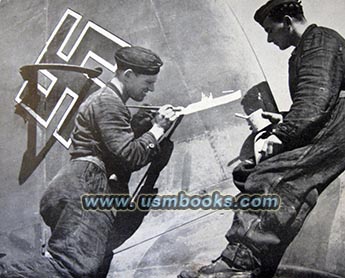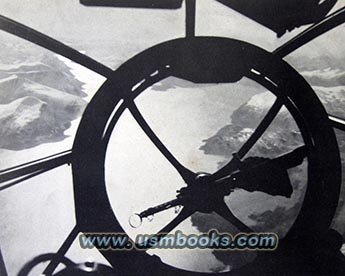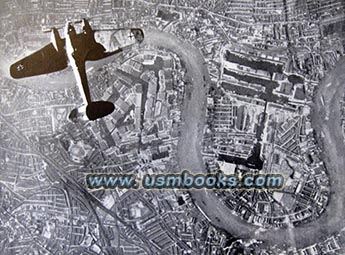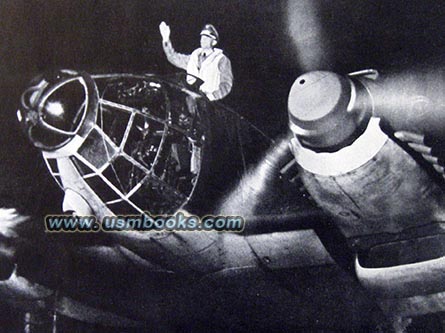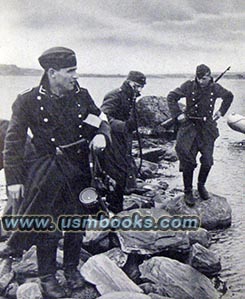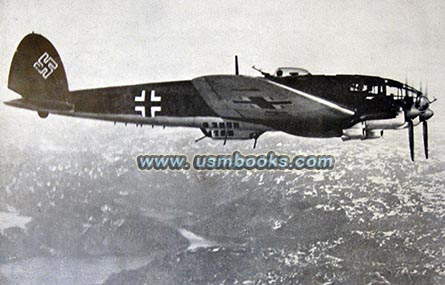 The rest of the book contains full-page photos of Luftwaffe airplanes manufactured by Heinkel during the Polish campaign in September 1939, against England and Norway between September 1939 and June 1940, and during the French invasion between 10 May and 25 June 1940. Photos show He 60 reconnaissance planes over a Kriegsmarine U-Boot and a Dutch freighter, He 115 and He 114 on the water, He 111 in the snow and above Narvik, He 115 fighter planes in the air and on the ground, He 111 planes above Paris and London, Luftwaffe pilots and crews in action, He 59 with Red Cross markings, He 111 with bullet holes, etc., etc.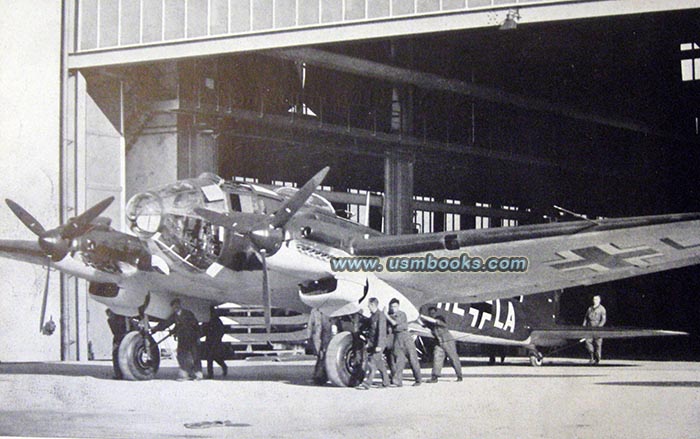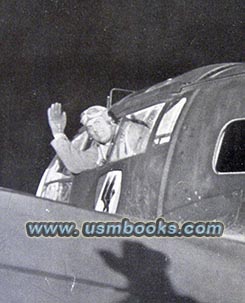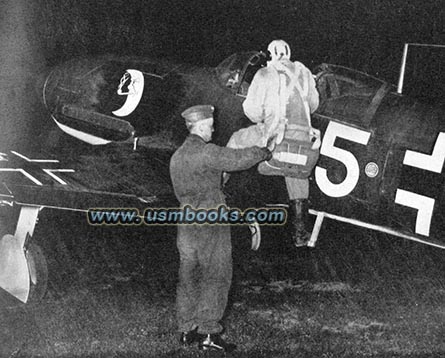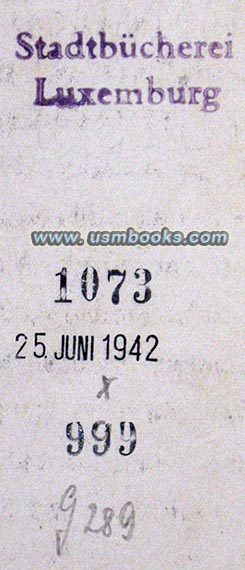 Meine Flugzeuge im Grossdeutschen Freiheitskampf (My Airplanes in the Greater German Battle for Freedom) by Ernst Heinkel is a 8-½ x 11-¾ inch, 64-page hardcover book that contains superb full-page photographs of Nazi era airplanes produced by the Heinkel Flugzeugwerke (Heinkel Aircraft Works) for the Luftwaffe. Originally published in 1940, this is a Third Edition from 1942 by Wiking Verlag GmbH of Berlin.

This Nazi photo book starts with a very patriotic and proud 2-page foreword by Dr. Ernst Heinkel in which he praises Adolf Hitler and Reichsmarschall Hermann Göring for their courageous decision to attack in the west. He also covers the victorious air battles in the spring and summer of 1940 in which many Heinkel aircraft participated.
Complete and in good used condition. The back of the title page has a stamp from the Stadtbücherei Luxemburg in it and a date stamp of 25. Juni 1942.
This superb Heinkel Luftwaffe aircraft photo book is offered for sale
for $125.00 delivered by Media Mail in the continental USA.


USM book # 727
• IF you prefer faster and safer Priority Mail shipping with USPS Tracking add $7.25.
• IF you wish to purchase highly recommended, but optional insurance, add $3.45.
• We will be happy to ship abroad at additional cost. Please inquire.
SUPERB THIRD REICH HEINKEL AIRPLANE PHOTO BOOK
RARE HARDCOVER THIRD REICH PHOTO BOOK ON HEINKEL LUFTWAFFE AIRPLANES IN ACTION IN 1939 AND 1940