The images and text used on this and all other USM web pages are the copyrighted property
of USM Inc. Those images and the text may be used by others ONLY AFTER completion
of a formal international licensing agreement and payment of a licensing fee!
This USM Books website is Copyright © 2014 by USM, Inc., The text and images on it are fully protected by international copyright law. It is therefore, illegal for anyone to take any of the material found here and use it for their own purposes without our
written permission, irrespective of any excuse they may feel they have for doing so.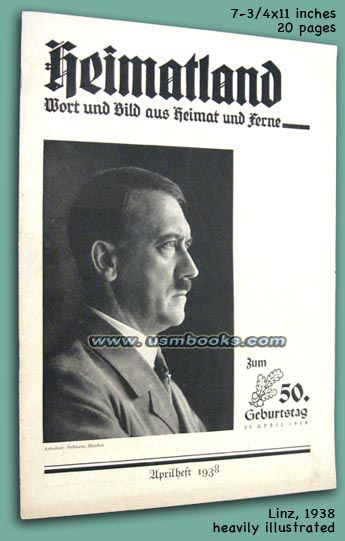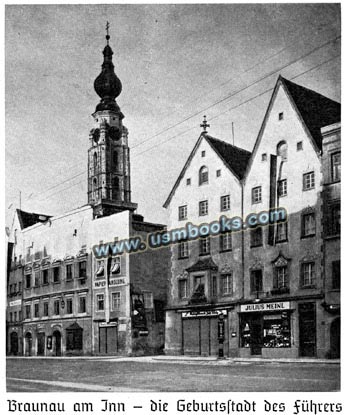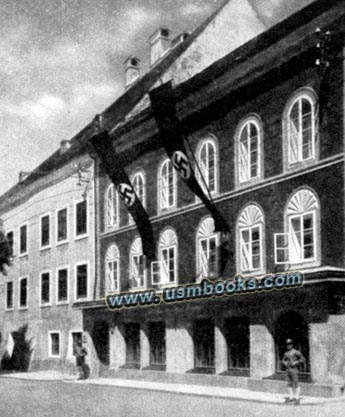 This is a 20 page, heavily illustrated Special Edition of the German magazine Heimatland published in Linz, Germany (now Austria) to celebrate Adolf Hitler's 50th birthday. This 7-3/4 x 11 inch Third Reich publication from April 1938 focuses on the buildings, towns, people and places connected with the birth and childhood of Adolf Hitler in Braunau am Inn, Hafeld, Fischlham, Leonding bei Linz and Linz.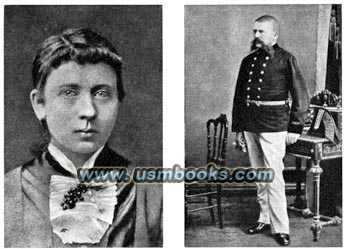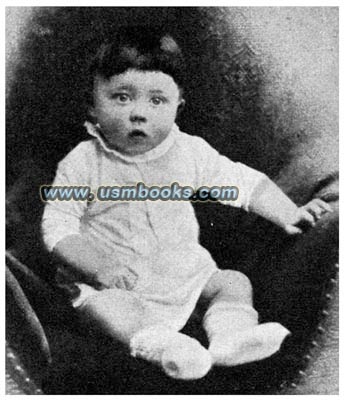 The word "Heimatland" in German means "Native Land," or "Homeland". Hitler's native land was a rural area in the north-central shoulder of the present country of Austria - an area known as Oberösterreich or Upper Austria.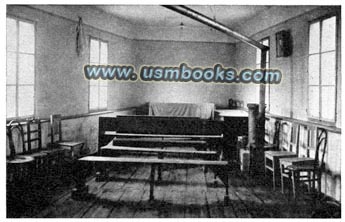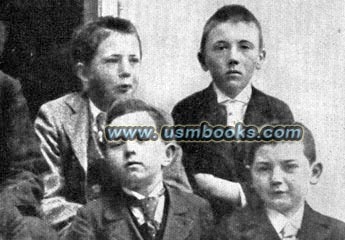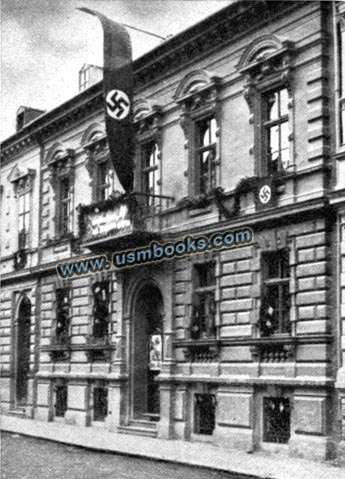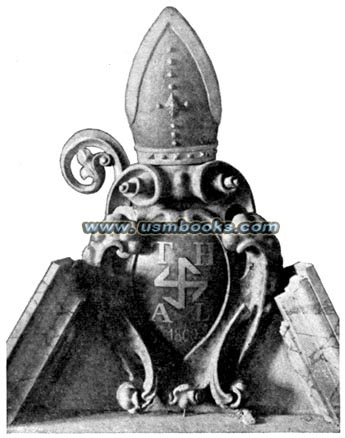 Photos in this magazine show the house where Hitler was born, his parents, the houses where he lived during his youth, places he played, his schools as well as the grave of Klara and Alois Hitler which was recently destroyed.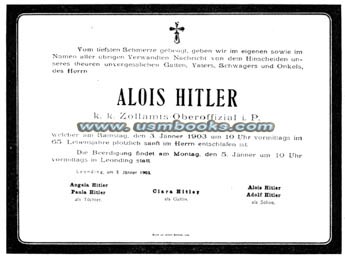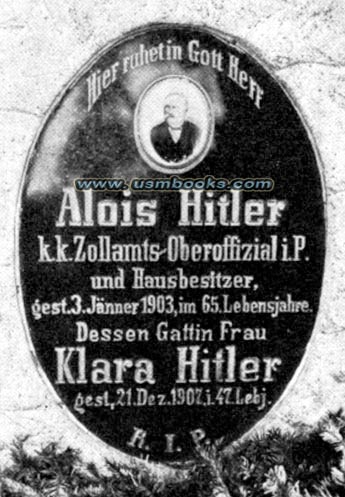 The Hitler photo portrait on the cover is by Hitler's personal photographer Heinrich Hoffmann. The back cover has advertising for Heinrich Hoffmann photo books about Adolf Hitler
(Jugend um Hitler, Hitler in seinem Bergen, Abseits vom Alltag)
and for Adolf Hitler's best seller
Mein Kampf
.
Many regular issues of the magazine
Heimatland
are easy to find online, but this special Hitler 50th Birthday issue is very rare. Most people threw it away when World War II ended and Austria became
"the first victim of Nazism"
. Very good condition.
This April 1938 Nazi photo magazine about Hitler's Heimatland is **SOLD**.

• IF you prefer Priority Mail shipping with USPS Tracking add $5.75.
• IF you wish to purchase highly recommended, but optional insurance, add $2.75.
• We will be happy to ship abroad at additional cost. Please inquire.
1938 NAZI PHOTO MAGAZINE HEIMATLAND - HITLER'S HOMELAND
RARE 1938 NAZI PHOTO MAGAZINE ABOUT ADOLF HITLER'S YOUTH AND AREA WHERE HE GREW UP