The images and the entire text used on this and all other USMBOOKS web pages are the copyrighted property of USM Inc. Those images and the text may be used by others ONLY AFTER completion of a formal international licensing agreement and payment of a licensing fee! It is therefore, illegal for anyone to take any of the material found on USMBOOKS.com and use it for their own purposes without our written permission, irrespective of any excuse they may feel they have for doing so.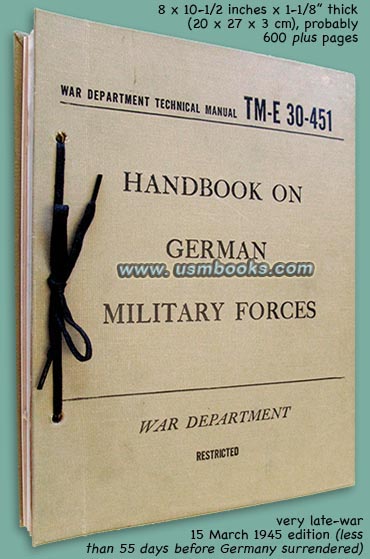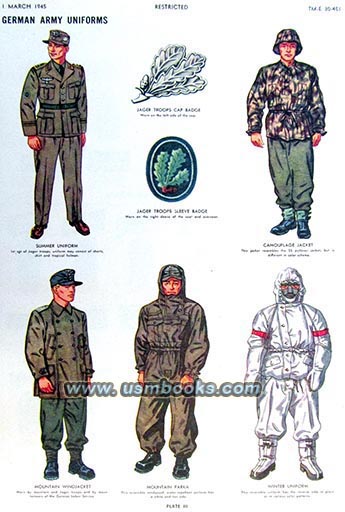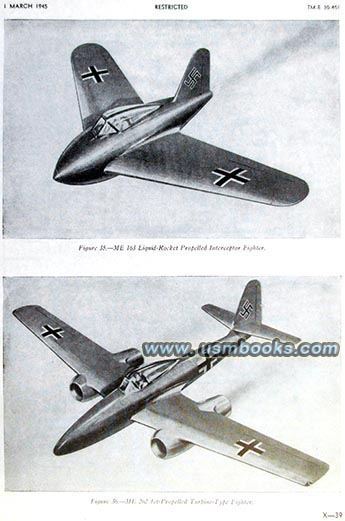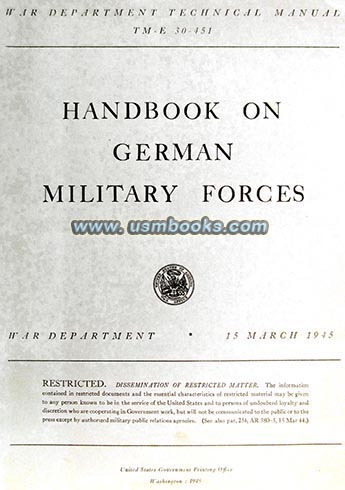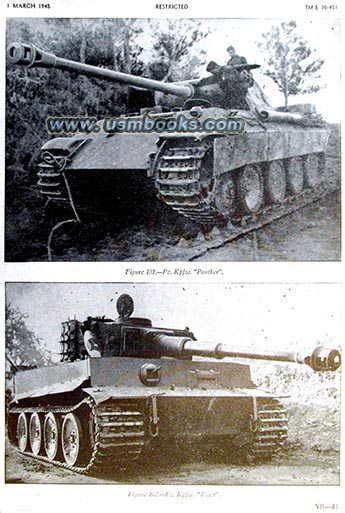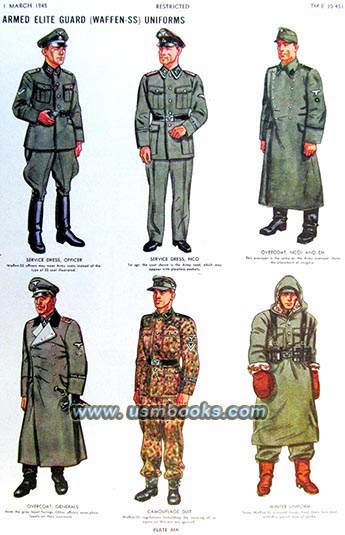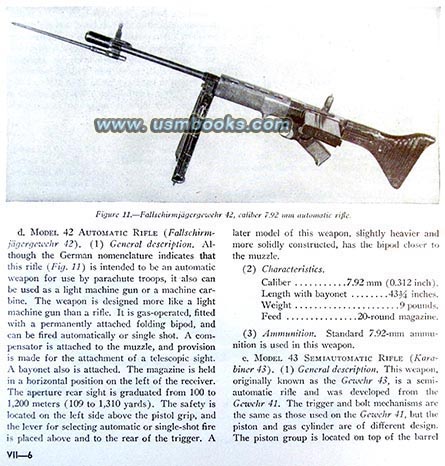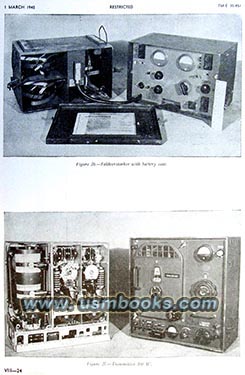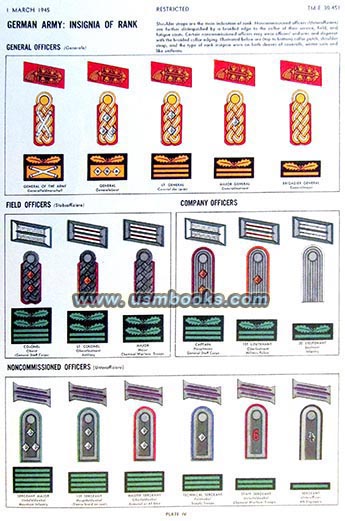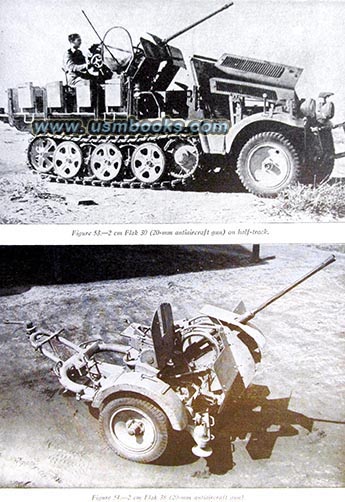 The ten color plates in this rare original military handbook are printed on better quality, heavier and whiter paper than the rest of the book. The paper in some sections of the book is still as white as when the book was printed while other sections have yellowed somewhat with age. There are no torn pages with the exception of the missing 1 inch upper-right corner of the title page and some edge damage to the blank page inside the back cover. There is no writing on the pages and nothing has been cut out.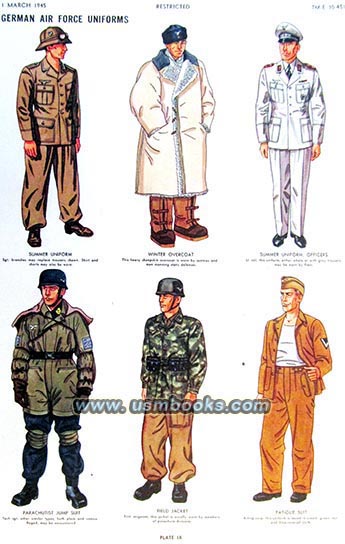 This is NOT a modern reprint but a 100% original World War II RESTRICTED TM-E 30-451 War Department HANDBOOK ON GERMAN MILITARY FORCES 15 March 1945 as published by the American Military Intelligence Service in Washington, D.C. by order of the Secretary of War. The purpose of this restricted English language military technical manual was to give United States military personnel a better understanding of the principal characteristics of the German military forces including its organizations, battle tactics, defenses, supply, weapons, uniforms, insignia, equipment, etc.
The book has text, ten color pages of uniforms and insignia, charts, maps, black & white illustrated pages of the branches of Adolf Hitler's Wehrmacht, its military structure / organization, battlefield tactics, fortifications and defenses (including the 'dragon's teeth' of the Westwall), ordnance - its distribution and storage, maintenance and repair of equipment, troop movements, food rationing, pistols, machine guns and rifles, mortars and rocket projectors, Nebelwerfer and Flak, military vehicles (from VW Schwimmwagen to tanks), grenades and mines, radio equipment, pontoon bridges, gas masks, flame throwers, uniforms (summer, winter, Panzer, Waffen-SS camouflage), insignia, ranks, decorations, medals, awards, etc. This handbook has a separate chapter on Hermann Goering's Luftwaffe that identifies all the famous Nazi air force airplanes including the jet-propelled Me 262 and the Me 163 rocket-propelled interceptor.
The heavily illustrated manual consists of 8 x 10-½ inch tan linen covered hard covers containing 600+ well-illustrated pages. The pages are not bound in the manner typical for books, but held inside the sturdy covers with a thick black shoelace, so obsolete pages could be removed or new, revised pages added when necessary. This was the last edition printed and therefor the most complete edition of this HANDBOOK ON GERMAN MILITARY FORCES - it weighs 3 pounds 3 oz!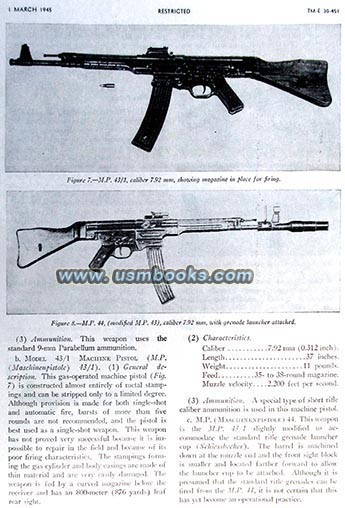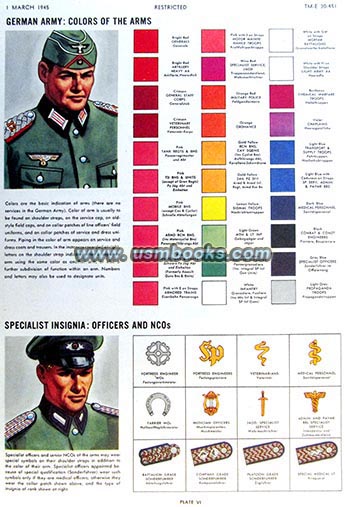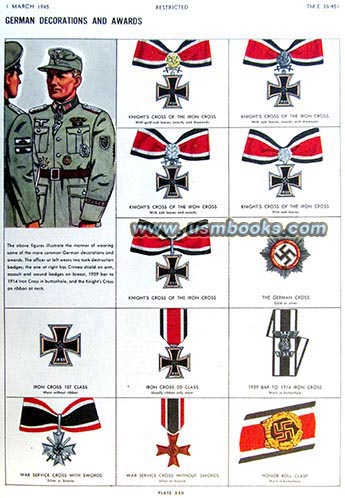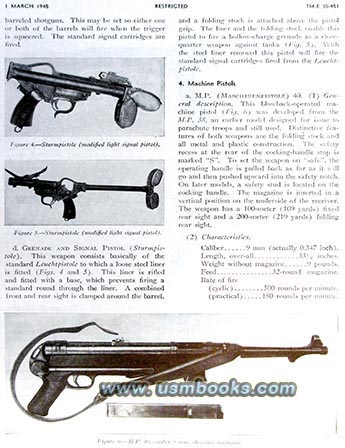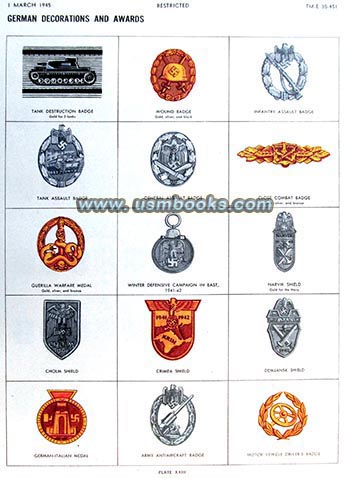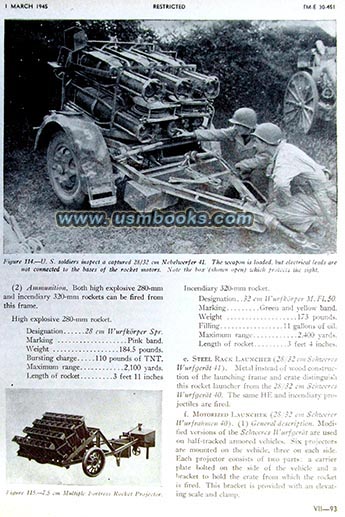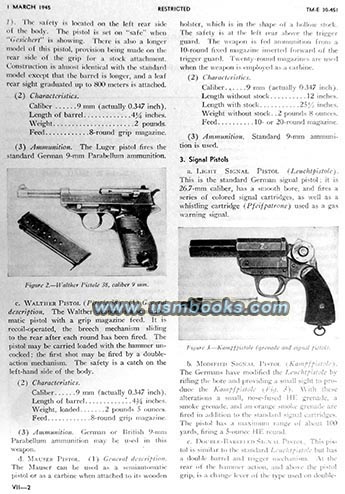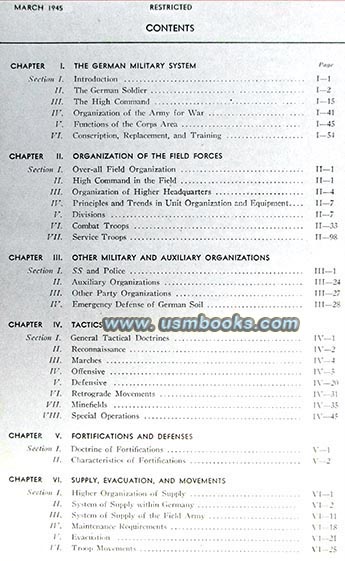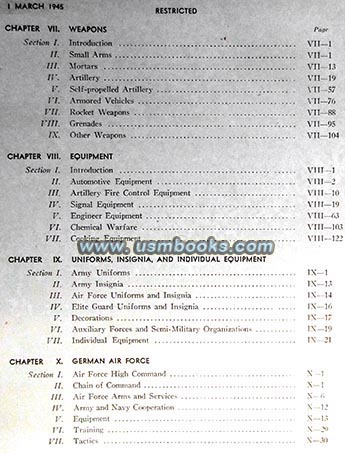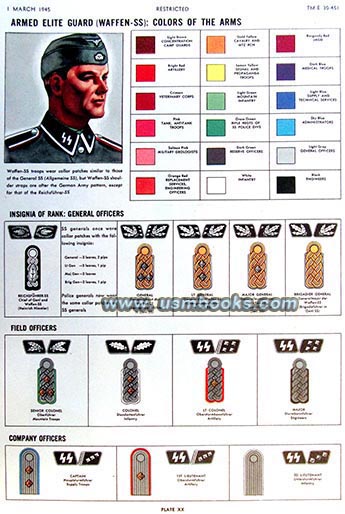 A previous owner added clear plastic film sheets in the front and back as end papers and re-enforced the front cover hinge on the inside of the book. Otherwise it appears to be 100% complete exactly as published in 1945. A superb reference book on the German Wehrmacht in the English language!
This original 1945 US War Department HANDBOOK ON GERMAN
MILITARY FORCES is **SOLD**


USM book #879
• IF you prefer faster and safer Priority Mail shipping with USPS Tracking add $7.95.
• IF you wish to purchase highly recommended, but optional insurance, add $4.75.
• We will be happy to ship abroad at additional cost. Please inquire.
RESTRICTED US TM-E 30-451 WAR DEPARTMENT HANDBOOK ON
GERMAN MILITARY FORCES 1945
(not a modern reprint!)
A 100% ORIGINAL
MARCH 1945
US WAR DEPARTMENT HANDBOOK ON GERMAN MILITARY FORCES
- 600+ HEAVILY ILLUSTRATED ENGLISH LANGUAGE PAGES