The images and the entire text used on this and all other USMBOOKS web pages are the copyrighted property of USM Inc. Those images and the text may be used by others ONLY AFTER completion of a formal international licensing agreement and payment of a licensing fee! It is therefore, illegal for anyone to take any of the material found on USMBOOKS.com and use it for their own purposes without our written permission, irrespective of any excuse they may feel they have for doing so.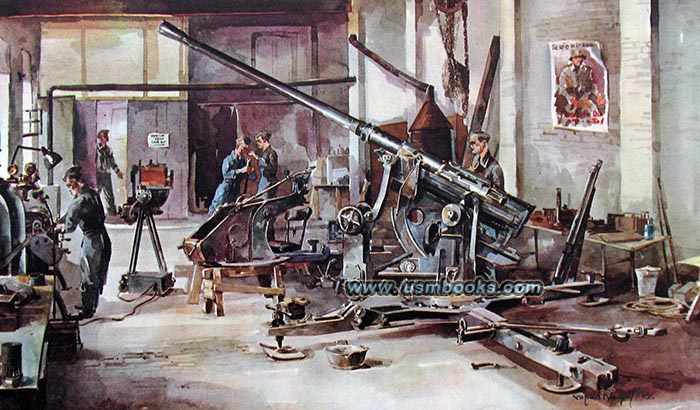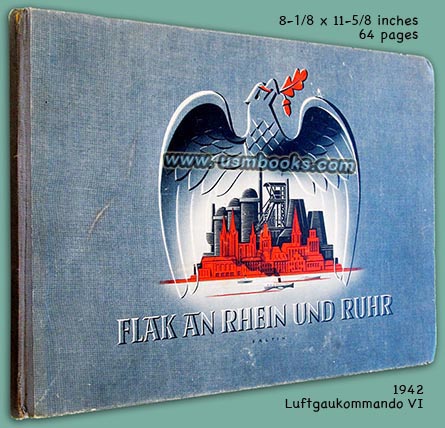 Flak an Rhein und Ruhr (Flak on the Rhine and Ruhr Rivers) by Dr. Harald Seiler was published by Luftgaukommando VI of Münster in Westfalen in 1942. The 8-1/8 x 11-5/8 inch, 64 page hardcover book has 54 images showing military-themed oil paintings, water colors and illustrations, 51 in color and 4 in black & white.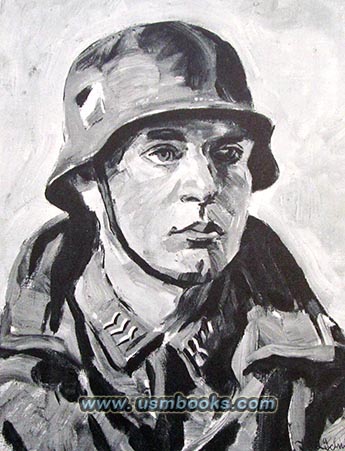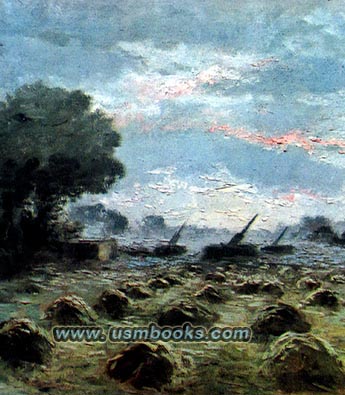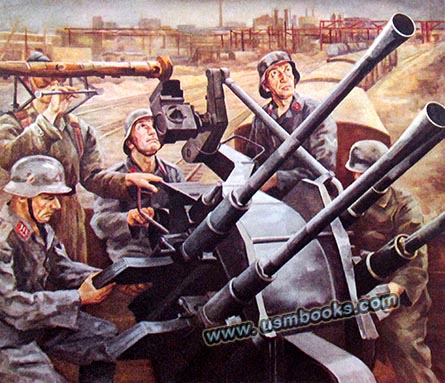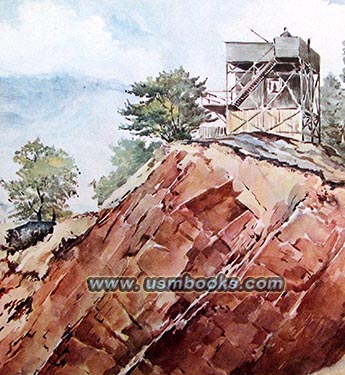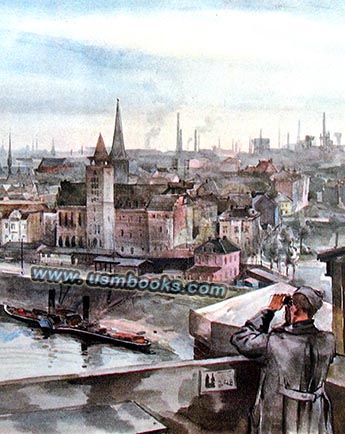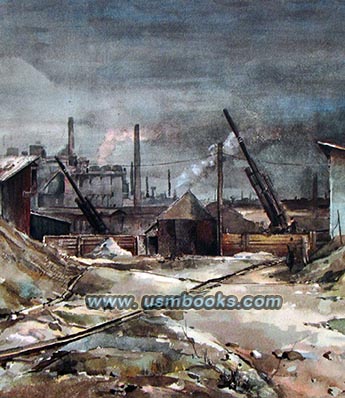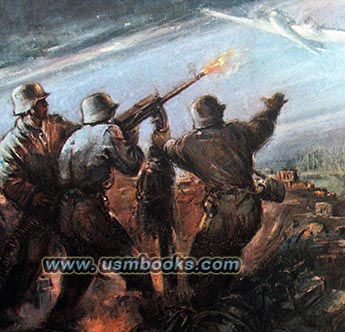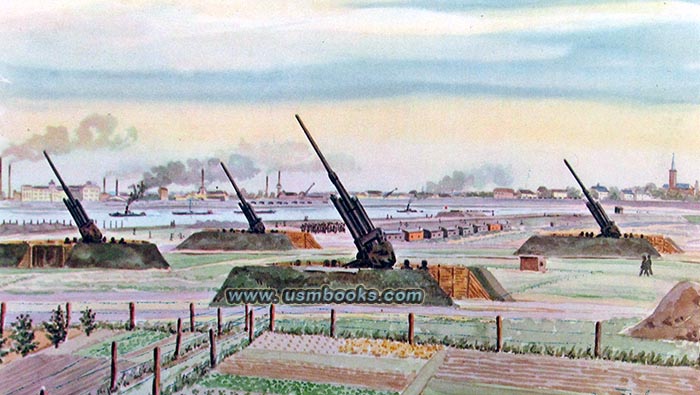 The amazing art in this book was produced by members of the Wehrmacht stationed in the western German industrial heartland between the Rhein and Ruhr rivers. The introduction points out that the heart of the German war industry was a constant target for Allied bombers, and that as the war went on the men of the deutsche Flakartillerie became more and more important to the defense of the German homeland and an ever greater danger to Allied aircraft.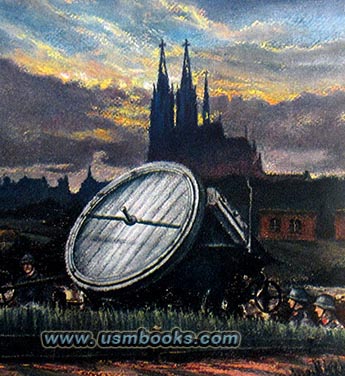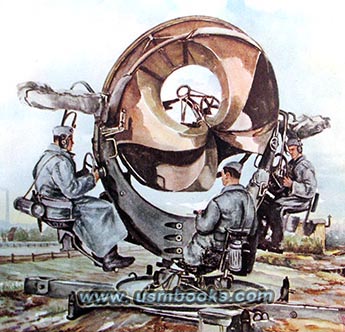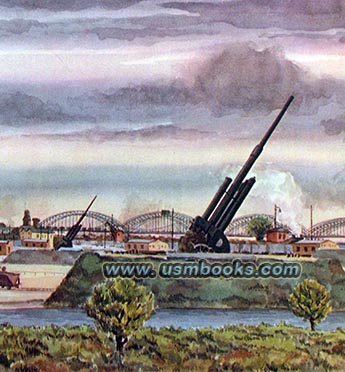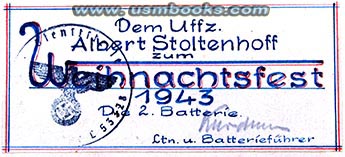 The subjects depicted in this unusual Nazi war art book are not the usual battlefield scenes, but Flak towers and installations, Wehrmacht defense towers protecting factories, railways, harbors, cities, important bridges, etc. The artists were very talented and their art is beautifully reproduced on glossy high-quality paper even though the book was printed in the middle of the war.
This 75 year old hardcover Nazi art book, printed by W. Girardet in Essen, is in very nice condition and has a dedication on the front flyleaf. The bookplate shows it was a Christmas gift in 1943 to Uffz. Albert Stoltenhoff by the Führer of the 2. Batterie, Feldpost number L53328 .
This 1942 Nazi war art book Flak an Rhein und Ruhr is offered for sale
for $95.00 delivered by Media Mail in the continental USA.


USM book #854
• IF you prefer faster and safer Priority Mail shipping with USPS Tracking add $6.95.
• IF you wish to purchase highly recommended, but optional insurance, add $3.25.
• We will be happy to ship abroad at additional cost. Please inquire.
NAZI FLAK IN THE GERMAN RHINE AND RUHR WAR ART BOOK 1942
FLAK ON THE RHINE AND RUHR RIVERS - A FINE 1942 HARDCOVER WAR ART BOOK IN COLOR