The images and the entire text used on this and all other USMBOOKS web pages are the copyrighted property of USM Inc. Those images and the text may be used by others ONLY AFTER completion of a formal international licensing agreement and payment of a licensing fee! It is therefore, illegal for anyone to take any of the material found on USMBOOKS.com and use it for their own purposes without our written permission, irrespective of any excuse they may feel they have for doing so.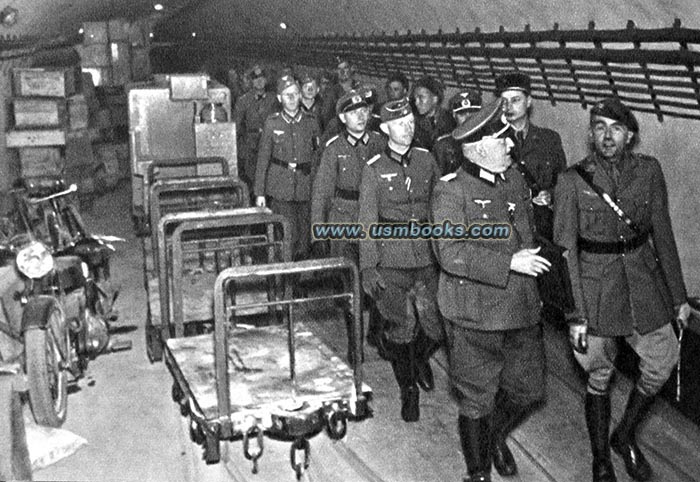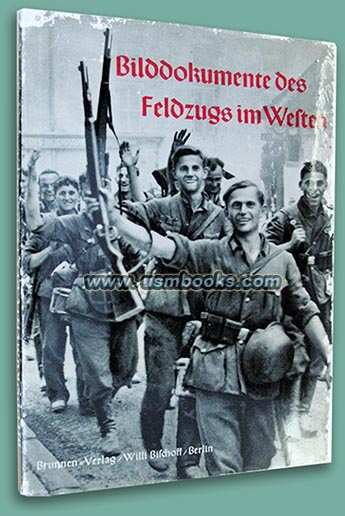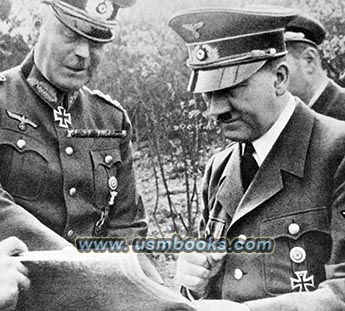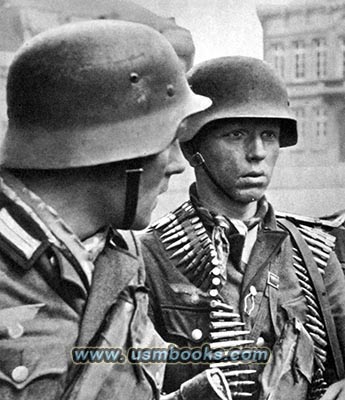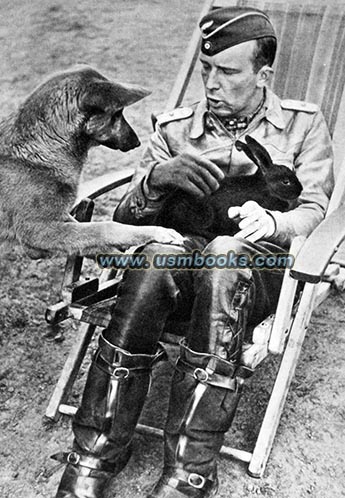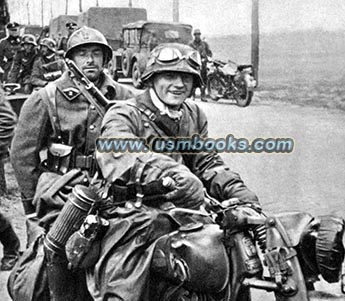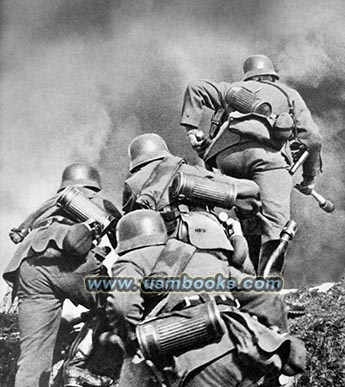 There are several photos of Adolf Hitler surrounded by generals, looking at maps, visiting Paris, and during the French surrender at Compiègne on 21 June 1940. The book ends with photos of the victory parade in Berlin for returning Wehrmacht soldiers and Hitler and Göring on the balcony of the Reichschancellery.
This 1941 Nazi photo book was published by Brunnen Verlag Willi Bischoff of Berlin. It is in very good used condition. The original Third Reich dust jacket was laminated by a previous owner to preserve it.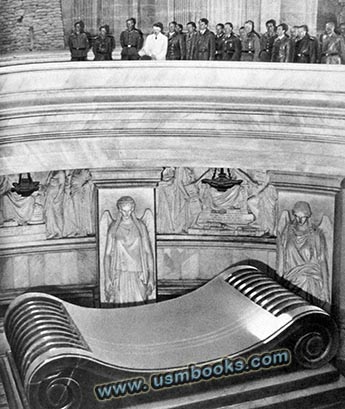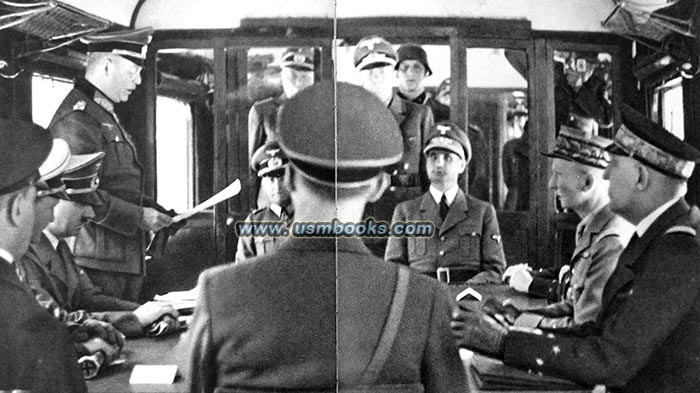 This is a First Edition (of 20,000) of the rare 1941 Third Reich book Bilddokumente des Feldzugs im Westen (Photo Documents of the Invasion of the West) by Heiner Kurzbein and Erwin Berghaus. The photos in 7-1/4 x 9-7/8 inch, 128 page softcover book were taken by members of the Wehrmacht on the frontline in France, Holland and Belgium and most are not often found in other Nazi era photo books.
Bilddokumente des Feldzugs im Westen starts with an excerpt of the 10 May 1940 declaration of war by Adolf Hitler and the first photo in shows Hitler at the Führerhauptquartier with the head of the OKW, Generaloberst Keitel. This is followed by clear photos of men of the Wehrmacht, Kriegsmarine, Luftwaffe and Organisation Todt in action: on muddy battlefields, in cities, on horseback, Stukas in the air, Rotterdam on fire, Fallschirmjäger after their success at Eben-Emael, the Maginot Line, encountering fleeing civilians, battle casualties, temporary cemeteries, English and French POWs (including a "Poilu" on the back of a Nazi motorcycle!), Hermann Göring visiting a wounded soldier, even a German Shepherd delivering Feldpost at the front! All types of planes, tanks, weapons and vehicles are shown.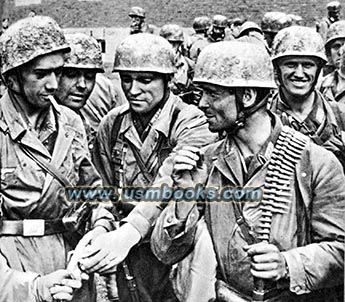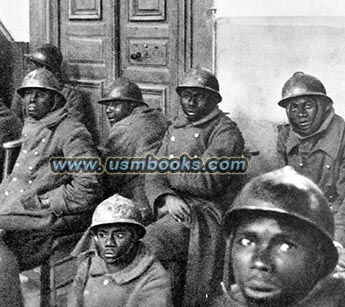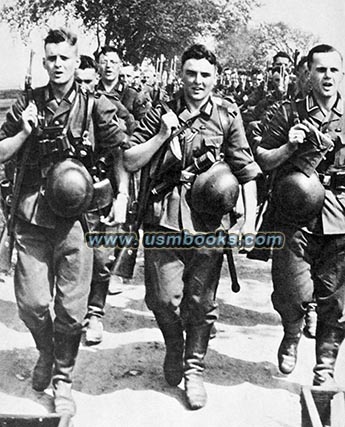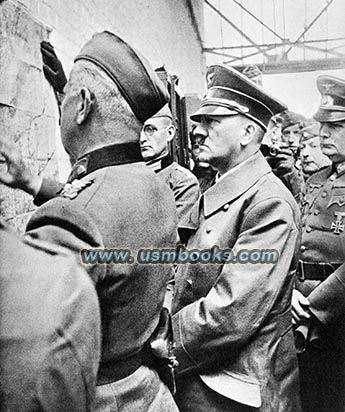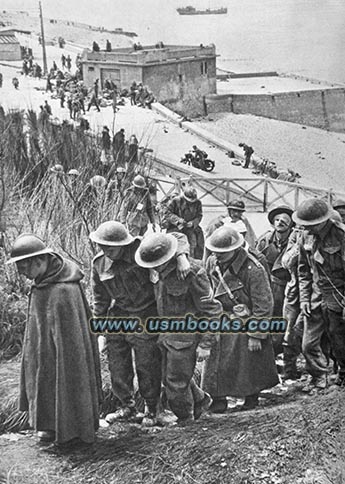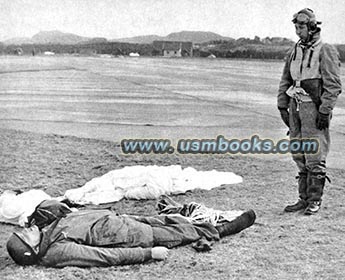 This Nazi battlefield photo book of the 1940 invasion of the west is for
sale for $195.00 delivered by Media Mail in the continental USA.


USM book #766
• IF you prefer Priority Mail shipping with USPS Tracking add $6.50.
• IF you wish to purchase highly recommended, but optional insurance, add $3.50.
• We will be happy to ship abroad at additional cost. Please inquire.
RARE & GRITTY FRONTLINE NAZI PHOTOS OF THE
1940 WEHRMACHT INVASION OF THE WEST
FIRST EDITION 1941 NAZI PHOTO BOOK
BILDDOKUMENTE DES FELDZUGS IM WESTEN