This 1939 Nazi anti-British photo book is offered for sale for
$85.00 delivered by Media Mail in the continental USA.


USM book # 76
• IF you prefer faster and safer Priority Mail shipping with USPS Tracking add $6.45.
• IF you wish to purchase highly recommended, but optional insurance, add $3.25.
• We will be happy to ship abroad at additional cost. Please inquire.
NAZI ANTI-BRITISH PHOTO BOOK
ENGLAND SO - UND SO!


(ENGLAND AS IT APPEARS
AND AS IT REALLY IS!)
1939


The images and the entire text used on this and all other USMBOOKS web pages are the copyrighted property of USM Inc. Those images and the text may be used by others ONLY AFTER completion of a formal international licensing agreement and payment of a licensing fee! It is therefore, illegal for anyone to take any of the material found on USMBOOKS.com and use it for their own purposes without our written permission, irrespective of any excuse they may feel they have for doing so.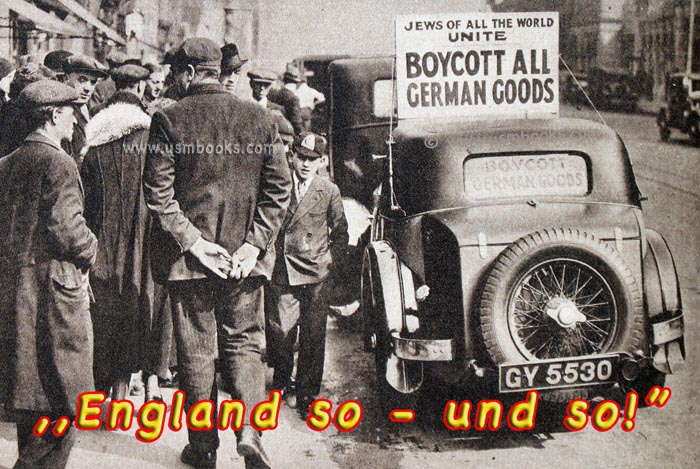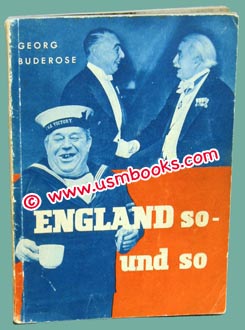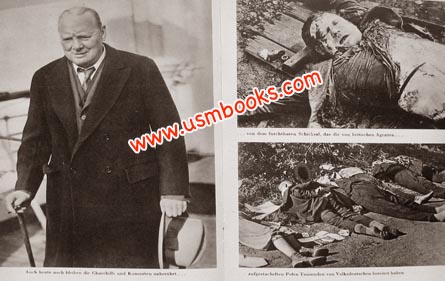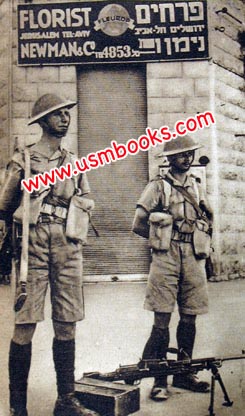 Printed in early winter 1939 by Verlag Scherl of Berlin
England So - und So!
(England as it Appears and as it Really Is!)
is a 6-1/4 x 8-7/8 inch, 80 page very heavily illustrated soft cover Nazi book intended to give German readers a look at their new enemy Britain, as it appeared in the movies and magazines and as it really was. It was written by Georg Buderose.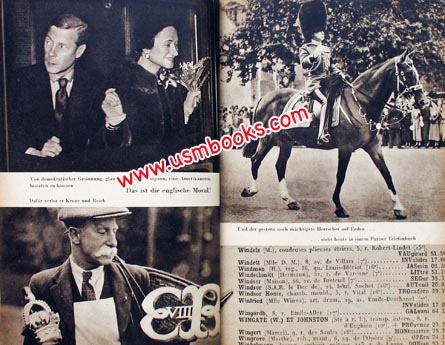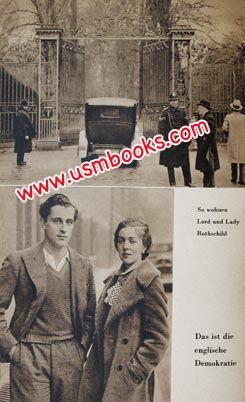 With every imaginable negative image England is shown as a society of wealthy Jewish war mongers governing and exploiting a downtrodden class of unhealthy, unhappy factory workers and colonial occupation troops.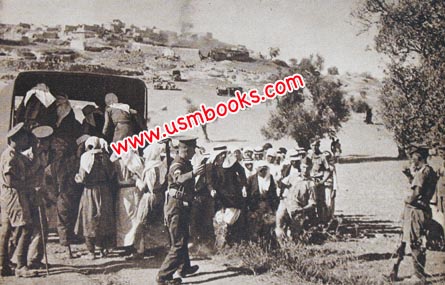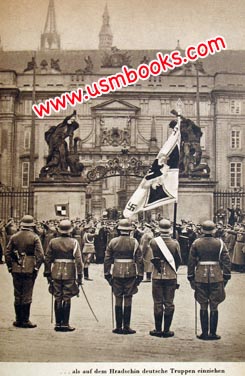 Brits are seen
boycotting everything German
and Japanese while they mistreat colonial populations and Palestinians in order to create more wealth for the ruling class and a homeland for the Jews. The extremely anti-Semitic book depicts wealthy British Jews in a most negative manner, and Winston Churchill as a bumbling fool. The disparities between rich and poor, Brits and colonials, owners and workers, and the educated and ignorant are given great coverage.
In the end, the book suggests that despite Winston Churchill's war-mongering activities it is a swastika flag that flies over Vienna, Danzig and Prague, and not the Union Jack! The pay out of British foreign policy is certain to be prisoners, poverty and defeat.
A rare historical document in very good condition.