The images and the entire text used on this and all other USMBOOKS web pages are the copyrighted property of USM Inc. Those images and the text may be used by others ONLY AFTER completion of a formal international licensing agreement and payment of a licensing fee! It is therefore, illegal for anyone to take any of the material found on USMBOOKS.com and use it for their own purposes without our written permission, irrespective of any excuse they may feel they have for doing so.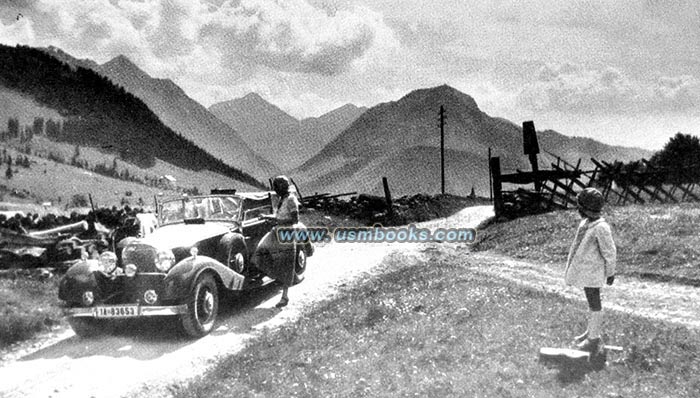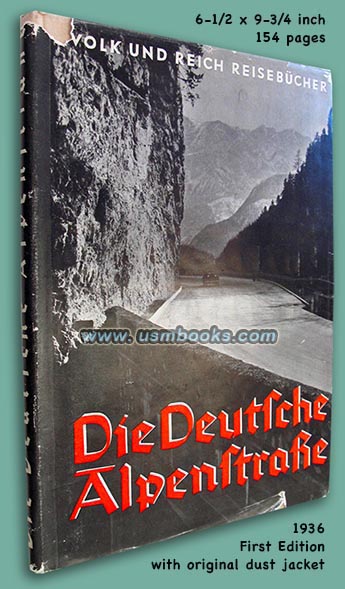 DIE DEUTSCHE ALPENSTRASSE
RARE NAZI PHOTO BOOK WITH AN INTRODUCTION
BY DR.-ING. FRITZ TODT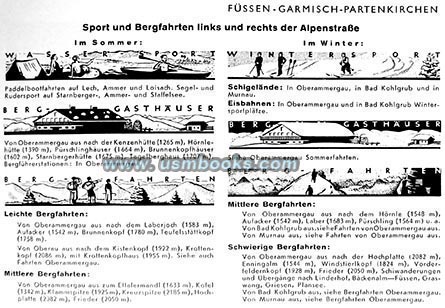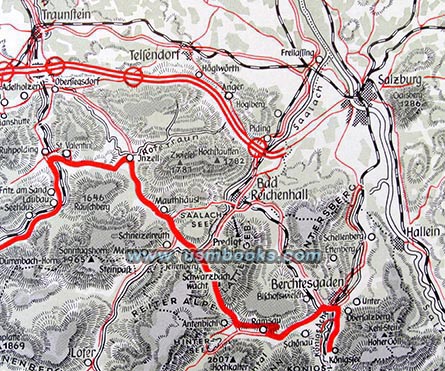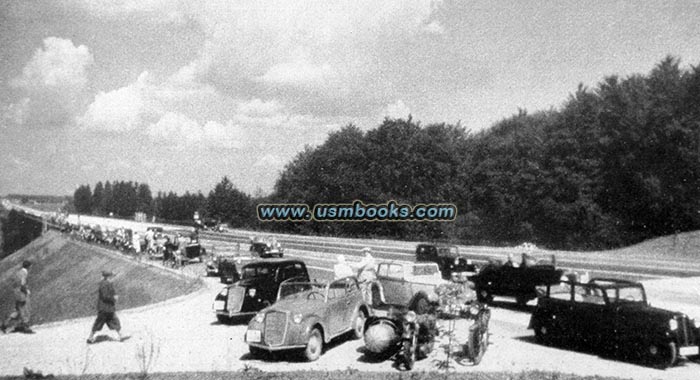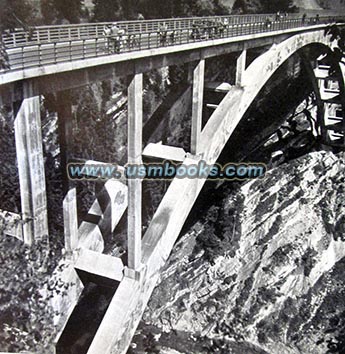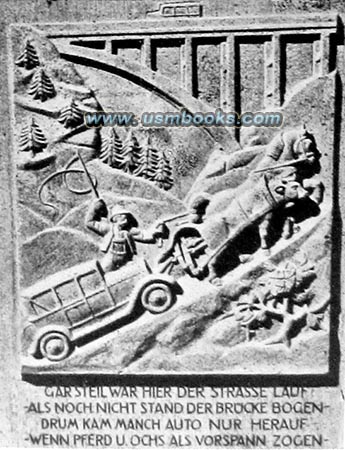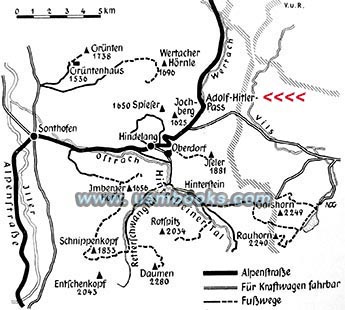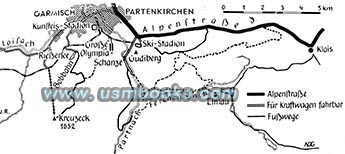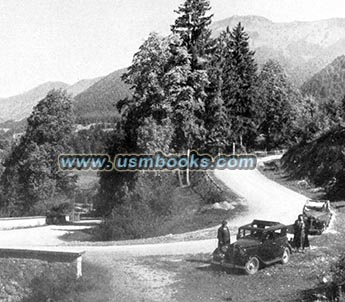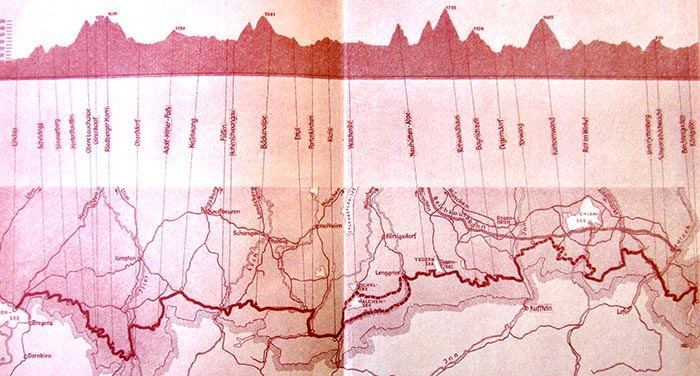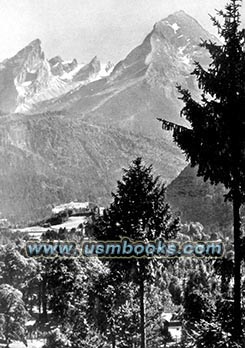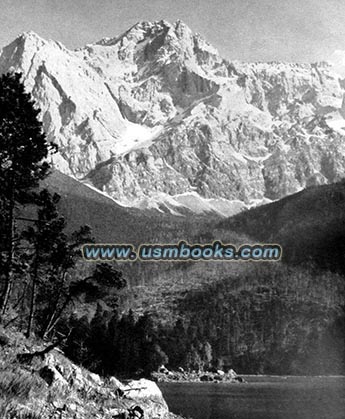 Die deutsche Alpenstrasse is a wonderful Third Reich photo book about the new Nazi highway connecting Lindau on Lake Constance to Berchtesgaden. Written by Hans Schmithals with participation of Adolf Stois and Waldemar Wucher, it was published by Volk und Reich Reisebücher in 1936, and this is a First Edition with its original dust jacket. The book is in excellent condition and has over 190 illustrations.
The introduction by Dr.-Ing. Fritz Todt, Generalinspektor für das deutsche Straßenwesen, explains that it is a very timely book because of the near-completion of the Reichsautobahn München-Salzburg. As a result of the deutsche Alpenstrasse, this modern highway made it possible for all German Volksgenossen to enjoy the beautiful alpine area but also to travel further south any time of the year by car in a reasonable amount of time. Before the completion of this highway across 2000-3000 meter mountains, this was a long and difficult journey.
Dr. Todt further explains that the deutsche Alpenstrasse was part of Adolf Hitler's Reichsautobahn construction program and that like the new freeways being built all over Nazi Germany, the 8 - 10 m wide modern alpine highway blended into nature, with convenient places to pull off and view the scenery thus making the travel experience more enjoyable.
At the end of his introduction Dr. Todt, thanks all the people who worked on the construction of the Alpenstrasse. Their hard work made it possible for everybody to enjoy the unique alpine beauty southern Germany has to offer. He also thanked the Führer for his vision and mentions that all motorists using die deutsche Alpenstrasse should remember that it was Adolf Hitler's work that made the highway a reality.
This book is the first 'guidebook' about the deutsche Alpenstrasse showing motorists the beauty of the area, but also connections with existing roads for areas where the Alpenstrasse was not yet finished. It starts with Munich, "Capital of the National Socialist Movement" and then the sections of the Alps between Lindau on Lake Constance and Sonthofen, Sonthofen to Füssen, Garmisch-Partenkirchen to Lenggries, Lenggries to Branneburg, Inzell to Berchtesgaden and it ends with the Reichsautobahn between Munich and Salzburg.
The maps of each section show the new deutsche Alpenstrasse in bright red, but also existing stretches of the Reichsautobahn, smaller country roads, mountain peaks and passes and their altitudes, forests, etc. The map is followed by listings of gas stations, restaurants, places to stay, police stations, hospitals, railway stations, sport facilities (all with addresses and phone numbers) and other information handy for people traveling by car.

Each travel section is accompanied by photos of historical buildings, ongoing construction of the deutsche Alpenstrasse, beautiful alpine views, mountain lakes, glaciers, picturesque churches, alpine chalets, including the Adolf Hitler Pass, the Zugspitze, Mad Ludwig's castle in Füssen and Linderhof, the Winter Olympics facilities in Garmisch-Partenkirchen, Berchtesgaden and the nearby Königsee, etc. There is even a photo of Adolf Hitler in civilian clothes visiting a deutsche Alpenstrasse construction area.

This 6-½ x 9-¾ inch, 154 page linen hard covered First Edition is fully indexed in the back. It comes with its rare original Third Reich dust jacket.
This Nazi photo book about die deutsche Alpenstrasse is offered for sale
for $165.00 delivered by Media Mail in the continental USA.


USM book #786
• IF you prefer faster and safer Priority Mail shipping with USPS Tracking add $6.80.
• IF you wish to purchase highly recommended, but optional insurance, add $3.50.
• We will be happy to ship abroad at additional cost. Please inquire.
1936 FIRST EDITION NAZI PHOTO BOOK ON THE
NEW GERMAN ALPINE HIGHWAY