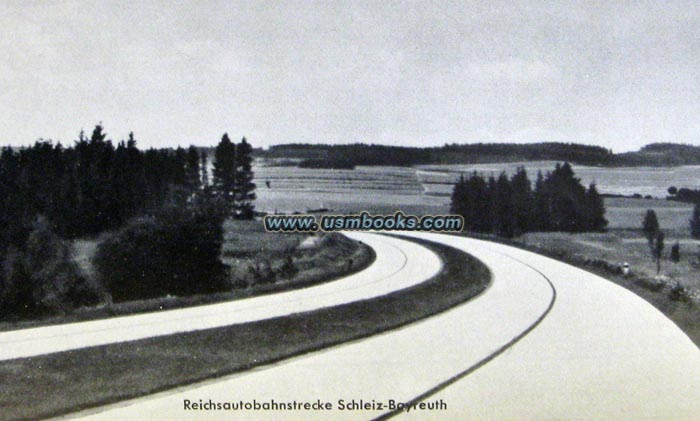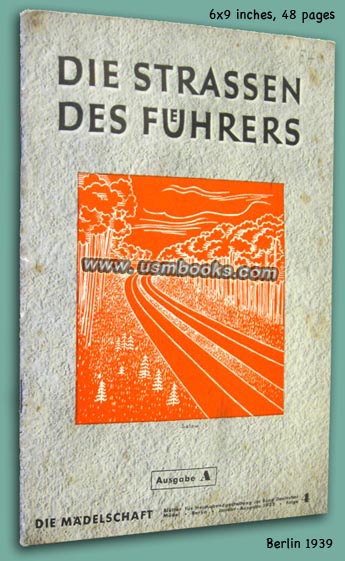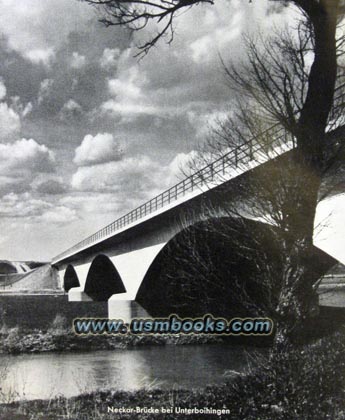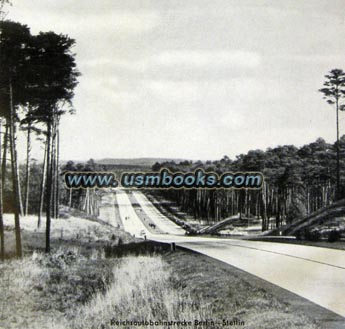 This is an unusual publication about Adolf Hitler's highways published as teaching material for members of the Bund deutscher Mädel (BdM or League of German Girls). It is Ausgabe A of Die Mädelschaft titled Die Straßen des Führers (The Highways of the Führer) and was published by the Reichsjugendführung der NSDAP in Berlin in January 1939 (Folge 4, Ausgabe A).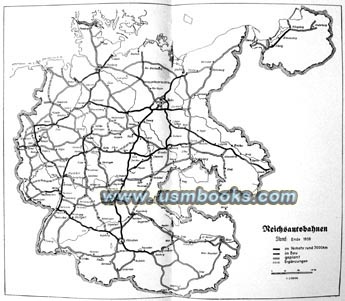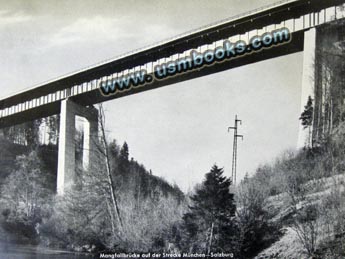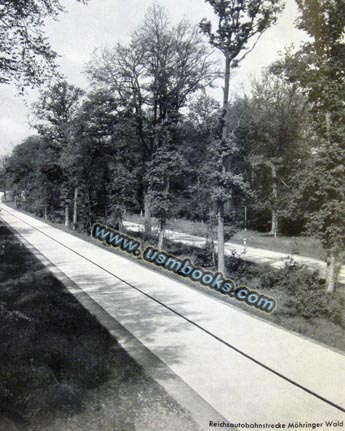 This original 6 x 9 inch, 48 page Third Reich educational booklet delves into the importance of a good transportation network for Germany, the thought behind Hitler's Reichsautobahn system, the development of it, the workers and life in their barracks, the unique 'character' of each stretch in different parts of Greater Germany, etc. There is a map of Germany showing the Reichsautobahn network as of the end of 1938 (3000 km finished) as well as many photos of Hitler's freeways.
There are quotes by Rudolf Hess, Dr. Ing. Fritz Todt, Hitler, Dr. Arthur Seyß-Inquart about the Nazi freeway system and an additional education chapter about the history of Japan and Palestine.

Rare original Third Reich Reichsautobahn material, complete and in nice used condition.


The images and the entire text used on this and all other USMBOOKS web pages are the copyrighted property of USM Inc. Those images and the text may be used by others ONLY AFTER completion of a formal international licensing agreement and payment of a licensing fee! It is therefore, illegal for anyone to take any of the material found on USMBOOKS.com and use it for their own purposes without our written permission, irrespective of any excuse they may feel they have for doing so.
This 1939 issue of Die Mädelschaft about the Nazi Reichsautobahn system is
for sale for $45.00 delivered by Media Mail in the continental USA.


USM book #621
• IF you prefer Priority Mail shipping with USPS Tracking add $6.50.
• IF you wish to purchase highly recommended, but optional insurance, add $2.95.
• We will be happy to ship abroad at additional cost. Please inquire.
1939 ILLUSTRATED BdM EDUCATION PUBLICATION ON THE REICHSAUTOBAHN
A RARE 1939 BdM PUBLICATION
DIE MÄDELSCHAFT
WITH LOTS OF INFORMATION ABOUT THE NAZI FREEWAY SYSTEM