This huge 1942 Nazi photo book on the invasion of Russia is offered for
sale for $295.00 delivered by Media Mail in the continental USA.


USM book #595
• IF you prefer faster and safer Priority Mail shipping with USPS Tracking add $11.95.
• IF you wish to purchase highly recommended, but optional insurance, add $4.75.
• We will be happy to ship abroad at additional cost. Please inquire.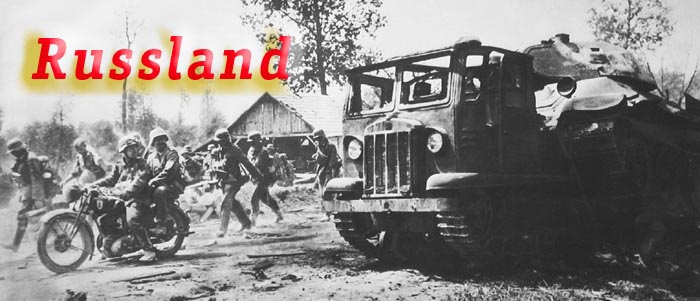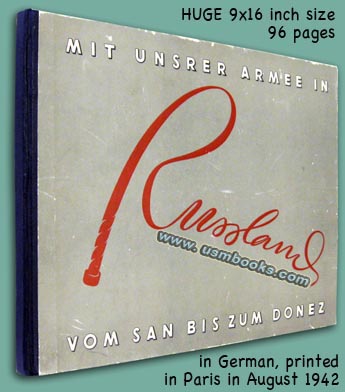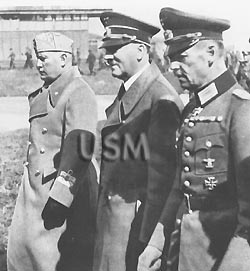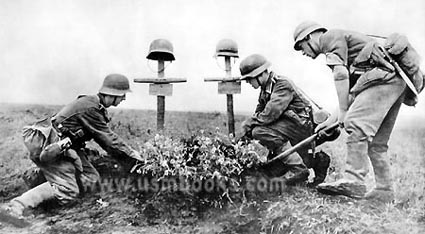 This is a very nice example of the extremely rare 12 x 16 inch very, very heavily illustrated 96 page hardcover book Mit unserer Armee in Russland vom San bis zum Donez (With our Army in Russia from the San to the Donets Rivers) as published by the Armee Oberkommando and printed by Heliogravure Aulard in Paris, France in August 1942.
Although the name of the Army group could not be divulged for security reasons at the time this book was published, this is the story in words, maps, large clear photos and excellent captions of the German assault from June to November 1941 through the Stalin Line and across Russia to a point south of Charkow (Kharkov) near the Donez river during Operation Barbarossa.
Capturing tens of thousands of Russian prisoners and destroying hundreds of Soviet tanks, Army Group "South" Sixth and Seventeenth Armies overcame Russian resistance at Lemberg at the end of June 1941 and rolled on across the Ukraine through Tornopol, Uman, Alexandrija, Krasnograd and on to Panjutino southwest of Isjum.

No book depicts the hard-fought campaign of Wehrmacht Army Group "South" (including the Rumanian Armies) better than this one, showing the immensity of the field of battle, the enormous quantity of men and machines thrown into it, and the quagmire that was to be the doom of a huge number of German Landsers.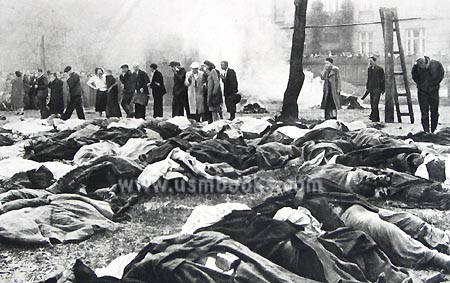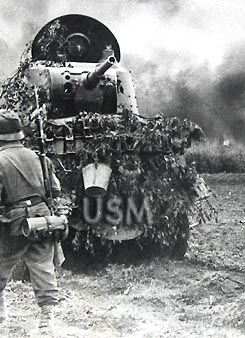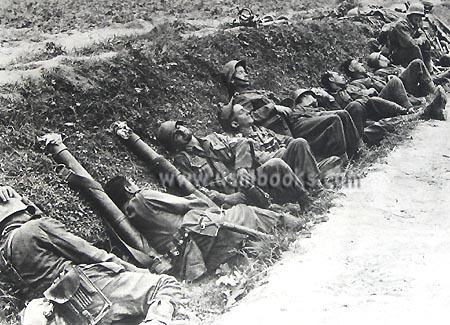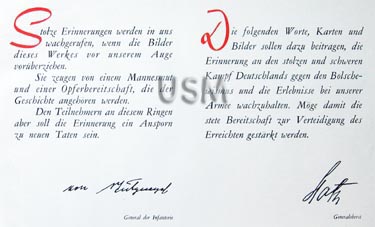 This is a superb book in good-plus condition. The cover shows wear nut the pages are in very good condition. The photo content is not to be found elsewhere. As noted above, this book was printed by a French firm in Paris in August 1942 for the Armee Oberkommando, and the spelling of the word "Unsrer" in the title is probably incorrect.
HUGE NAZI PHOTO BOOK - GERMAN ARMY IN RUSSIA
THE HUGE 1942
NAZI PHOTO BOOK
MIT UNSRER ARMEE IN RUSSLAND VOM SAN
BIS ZUM DONEZ
(WITH OUR ARMY IN RUSSIA FROM THE SAN TO THE DONETS RIVERS)


The images and the entire text used on this and all other USMBOOKS web pages are the copyrighted property of USM Inc. Those images and the text may be used by others ONLY AFTER completion of a formal international licensing agreement and payment of a licensing fee! It is therefore, illegal for anyone to take any of the material found on USMBOOKS.com and use it for their own purposes without our written permission, irrespective of any excuse they may feel they have for doing so.