The images and the entire text used on this and all other USMBOOKS web pages are the copyrighted property of USM Inc. Those images and the text may be used by others ONLY AFTER completion of a formal international licensing agreement and payment of a licensing fee! It is therefore, illegal for anyone to take any of the material found on USMBOOKS.com and use it for their own purposes without our written permission, irrespective of any excuse they may feel they have for doing so.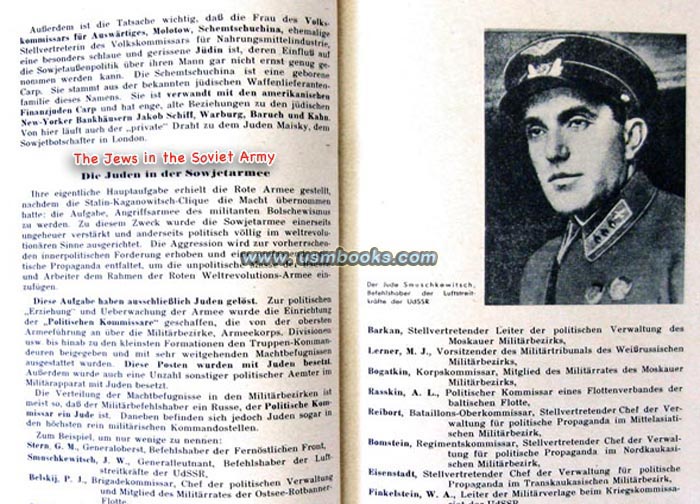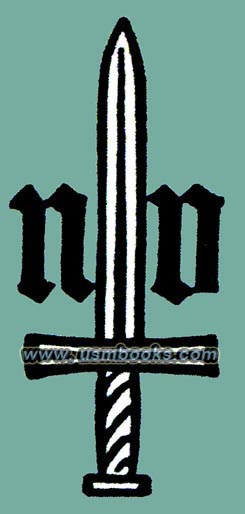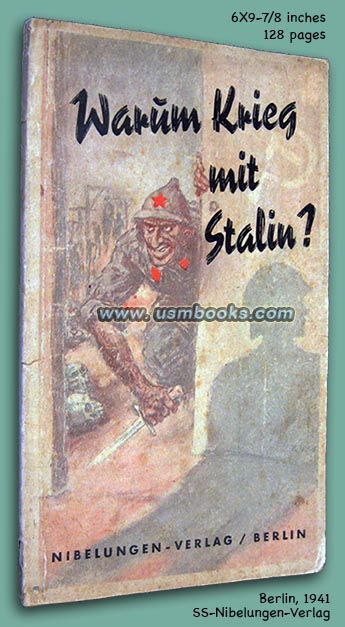 This rare illustrated Third Reich book Warum Krieg mit Stalin? (Why War with Stalin?) was published in 1941 by the SS Publishing House Nibelungen-Verlag in Berlin to justify war with the Soviet Union to the population of Nazi Germany. The agency responsible for the content was the Gesamtverband deutscher antikommunistischer Vereinigungen e.V., an association formed by the Nazi Propaganda Ministry in 1933 to produce anti-Communist National Socialist literature. All material by the Gesamtverband deutscher antikommunistischer Vereinigungen e.V. was published by the SS-Nibelungen-Verlag.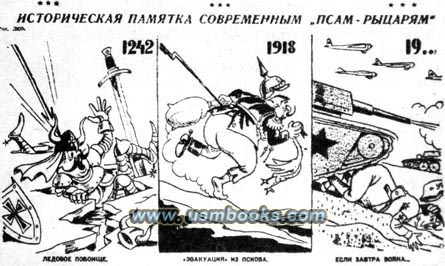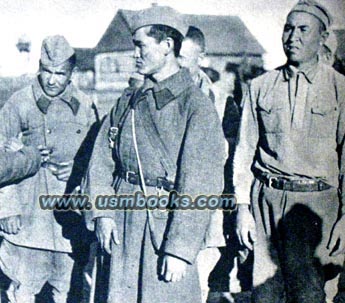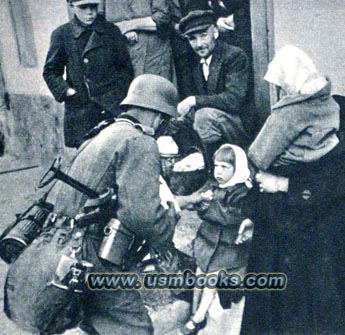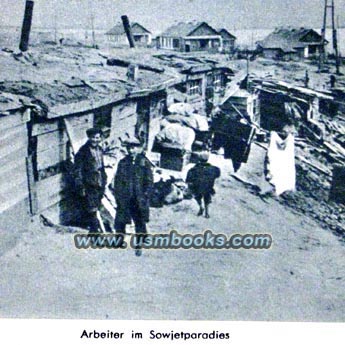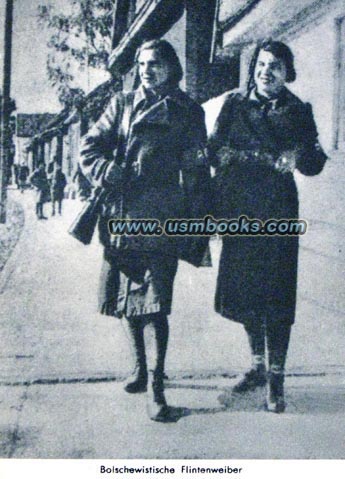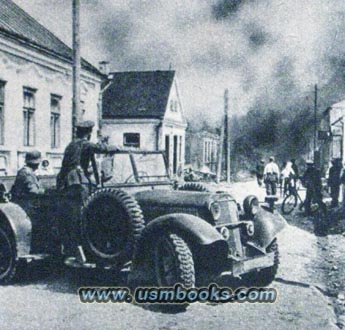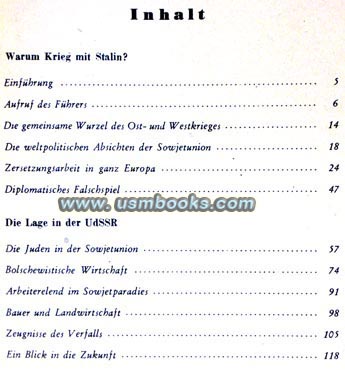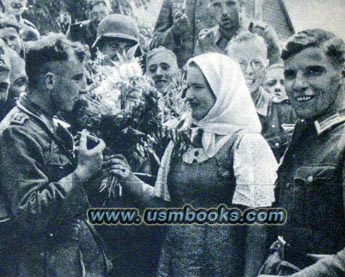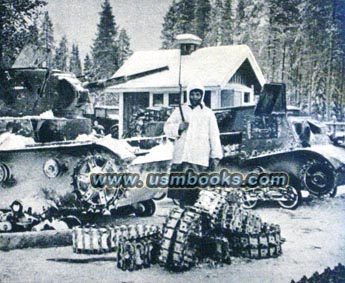 This 6 x 9-7/8 inch, 128 page heavily illustrated book starts with an extremely anti-Jewish, anti-Communist quote from Adolf Hitler's Mein Kampf. Then the reason why Hitler decided on a war on the east front: the hateful Jewish-Bolshevist regime of Moscow left him no choice due to their continued agitation in politics, anti-German propaganda and military provocation.
The text suggests a British-Soviet coalition, Russian war plans for the Balkans, the impudence of Jewish refugees from Germany holed up in Moscow, anti-German articles published in the West originating in Moscow, etc., etc.
There are several chapters highlighting the influence of Jews in the government, the Soviet Army, economy, financial world and the press, and lots of statistical information about the number of Jews in the population of the Soviet Union, Moscow and occupied Russian territories.
Warum Krieg mit Stalin? contains rare photos of the start of Operation Barbarossa in June 1941, the German Wehrmacht helping and feeding the population of Lithuania and the Ukraine, Soviet soldiers in Finland, confiscated Soviet weapons, Soviet POWs, Bolshevist Flintenweiber (tough Russian women with guns - shown right), horrible living conditions in the Soviet "Worker Paradise", etc., etc.
Complete and in very good used condition. Cover is faded, but the content is in very good condition.
This extremley anti-Jewish, anti-Communist 1941 Nazi book is
**SOLD**


USM book # 703
• IF you prefer faster and safer Priority Mail shipping with USPS Tracking add $6.65.
• IF you wish to purchase highly recommended, but optional insurance, add $2.95.
• We will be happy to ship abroad at additional cost. Please inquire.
EXTREMELY ANTI-JEWISH, ANTI-COMMUNIST 1941 NIBELUNGEN VERLAG
BOOK JUSTIFYING THE NAZI INVASION OF THE SOVIET UNION
AN EXTREMELY ANTI-JEWISH, ANTI-BOLSHEVIST NAZI BOOK HIGHLIGHTING THE URGENT NEED FOR THE GERMAN INVASION OF RUSSIA IN JUNE 1941