The images and text used on this and all other USM web pages are the copyrighted property
of USM Inc. Those images and the text may be used by others ONLY AFTER completion
of a formal international licensing agreement and payment of a licensing fee!
This original Nazi Wehrpaß of a man who served at Sachsenhausen Concentration
Camp is **SOLD**.

• IF you prefer Priority Mail shipping with USPS delivery confirmation add $5.75.
• IF you wish to purchase optional insurance, add $9.95.
• We will be happy to ship abroad at additional cost. Please inquire.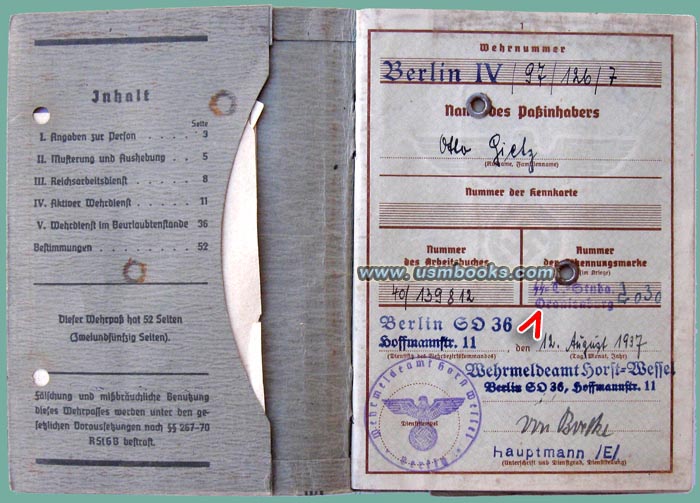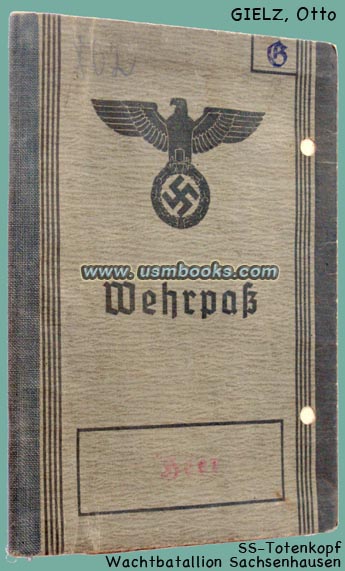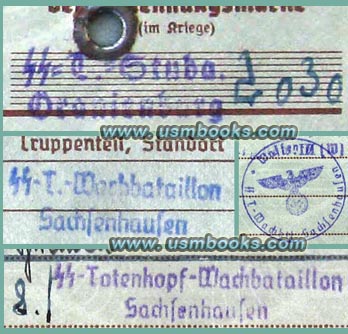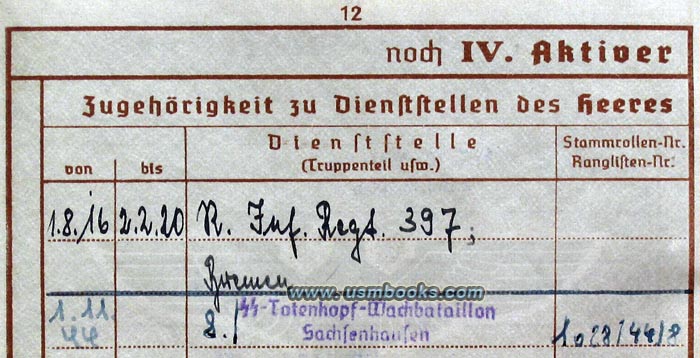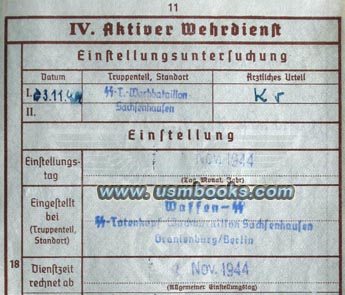 This is a regulation 2nd style Nazi Wehrpaß first issued at Wehrmeldeamt Horst Wessel in Berlin on 12 August 1937 to Otto Gielz of Berlin, a fireman and father of 6 children, born 30 December 1897 in a small town in Pomerania. His Wehrpass shows he served in Infantry Regiment 397 from 1916 - 1920 and then was recalled at age 46 and assigned to the SS-Totenkopf Wachbataillon Sachsenhausen on 1 November 1944.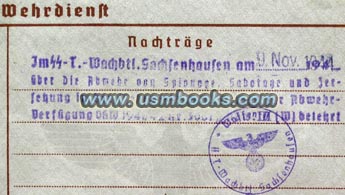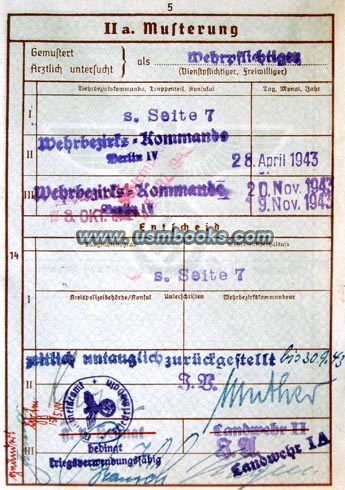 All the entries and all of the addenda to this Nazi Wehrpass are correct, timely and in a variety of original stamps and signatures exactly as any museum or serious collector would want for a document issued by the German Conscription Office in the middle of the war.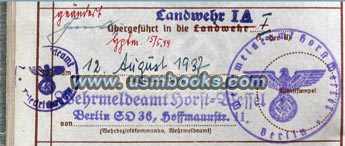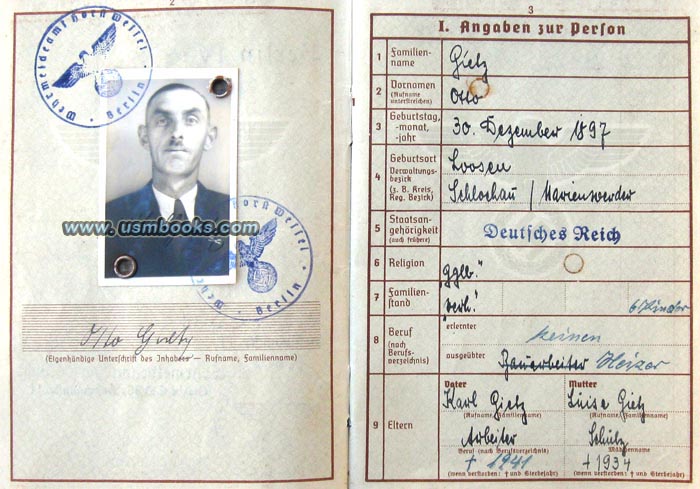 Unquestionable detail, perfectly authentic and in excellent used condition.
SS-TOTENKOPF WACHBATAILLON SACHSENHAUSEN WEHRPASS
THE ORIGINAL ORIGINAL THIRD REICH WEHRPASS OF A BERLINER WHO SERVED IN SS-TOTENKOPF STUBA AT ORANIENBURG / SACHSENHAUSEN CONCENTRATION CAMP
This USMBOOKS web page is Copyright © 2014 by USM, Inc., and the text and images on it are fully protected by international copyright law. It is therefore, illegal for anyone to take any of the material found here and use it for their own purposes without our written permission, irrespective of any excuse they may feel they have for doing so.