The images and the entire text used on this and all other USMBOOKS web pages are the copyrighted property of USM Inc. Those images and the text may be used by others ONLY AFTER completion of a formal international licensing agreement and payment of a licensing fee! It is therefore, illegal for anyone to take any of the material found on USMBOOKS.com and use it for their own purposes without our written permission, irrespective of any excuse they may feel they have for doing so.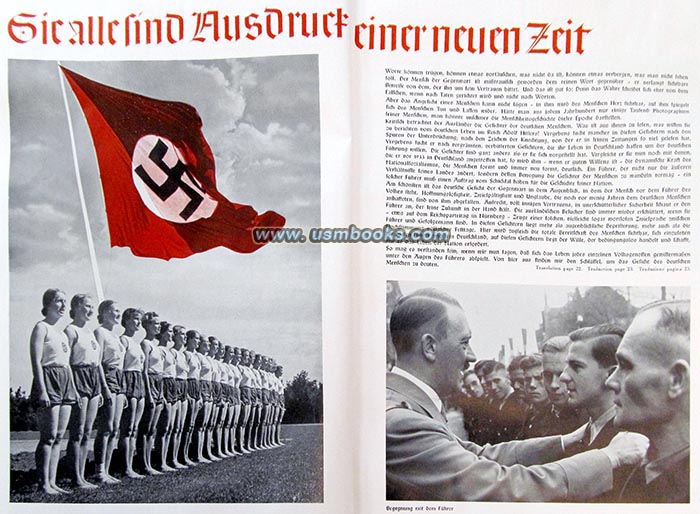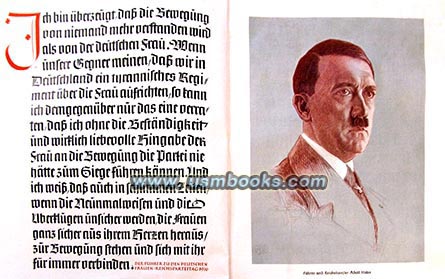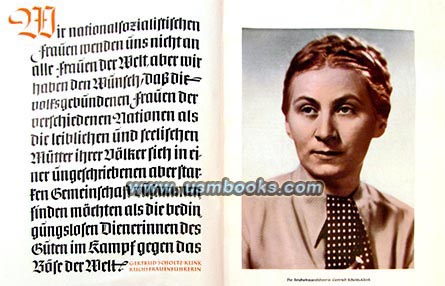 This is a special publication of the only official Nazi women's magazine, NS Frauen-Warte (National Socialist Women's Guide) with 48 pages with color and black & white illustrations and text in German, English, French and Italian. The title is embossed on the soft cream color cover above a 4 inch Nazi eagle and swastika.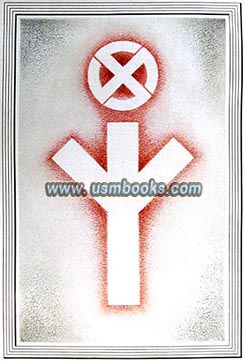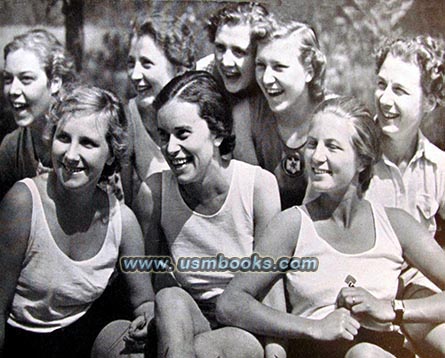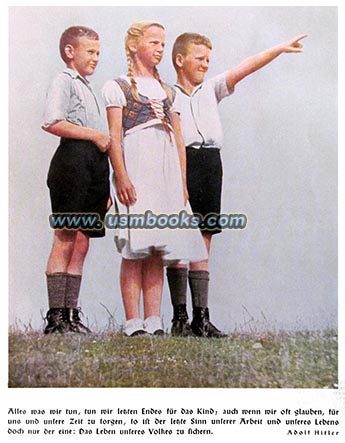 Most collectors are familiar with the official National Socialist women's magazine NS Frauen-Warte, a biweekly Nazi publication published by the Nationalsozialistische-Frauenschaft (National Socialist Women's League). These magazines featured stories and photos about subjects especially interesting for women and the latest news from the NS-Frauenschaft and Reichsfrauenführerin or National Womens Leader Gertrud Scholtz-Klink.
This 9-¾ x 13-¾ inch special Nazi publication starts with a full-page portrait of Adolf Hitler and a quote from his speech to an assembly of German women at the Reichsparteitag 1936 (above). This is followed by a full-page portrait of and quote by Reichsfrauenführerin Gertrud Scholtz-Klink (right).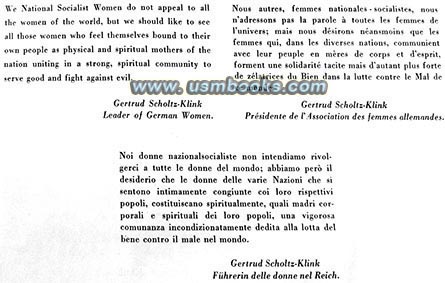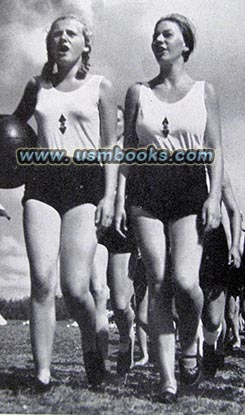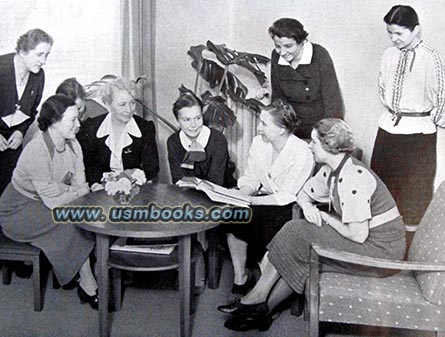 There are articles about the Reichsfrauenführung , their office on Derfflingerstrasse in Berlin, their work and the women working there. Other articles cover the youth of Germany (An Expression of the New Era in Germany), a Picture of the New German Man and Woman, Employment of Women in Nazi Germany, Women and Science in Germany, Contemporary German Art by Women, the Third Reich and the German Family.
Photos show healthy Aryan women and children, Adolf Hitler, BdM girls, female factory workers, female scientists and students, Reichsfrauenführerin Gertrud Scholtz-Klink, jewelry designed by women, German home interiors, etc.
This undated, oversized, four-language Nazi publication is complete and in very nice used condition. The first 15 pages have a small coffee stain at the bottom which is visible on our photograph of the front cover. The magazine has no odor.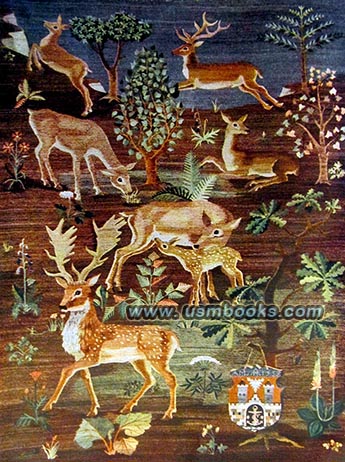 This special 4-language edition of NS Frauen-Warte is offered for sale
for $195.00 PLUS delivery, see options below.


USM book #901
• Add $9.95 for Priority Mail shipping with USPS Tracking OR $6.95 for Media Mail.
• IF you wish to purchase highly recommended, but optional insurance, add $3.65.
• We will be happy to ship abroad at additional cost. Please inquire.
RARE HEAVILY ILLUSTRATED SPECIAL FOUR-LANGUAGE
EDITION OF THE NAZI NS-FRAUENWARTE MAGAZINE
FRAUEN SCHAFFEN FÜR DEUTSCHLAND • WOMEN WORK FOR GERMANY • DES FEMMES TRAVAILLENT POUR ALLEMAGNE • DONNE LAVORANO DER LA GERMANIA
IN GERMAN, ENGLISH, SPANISH AND FRENCH!