The images and text used on this and all other USM web pages are the copyrighted property
of USM Inc. Those images and the text may be used by others ONLY AFTER completion
of a formal international licensing agreement and payment of a licensing fee!
This is an original example of the May 1939 issue of the Nazi magazine Kraft durch Freude (Strength through Joy) published by the NSDAP Gauleitung Wien.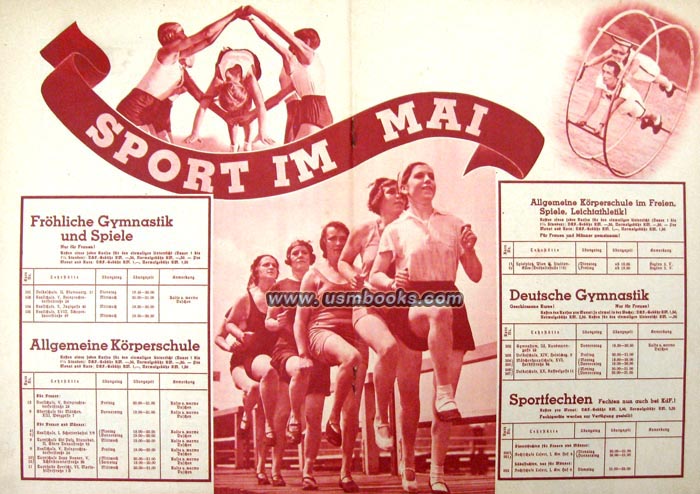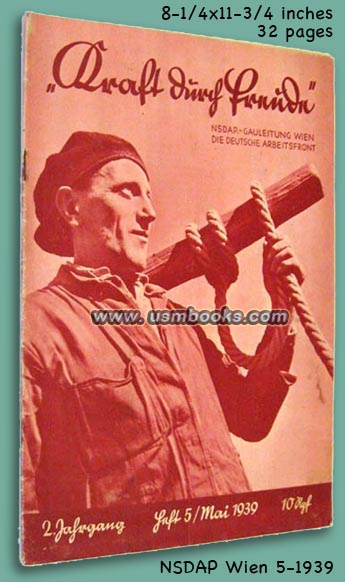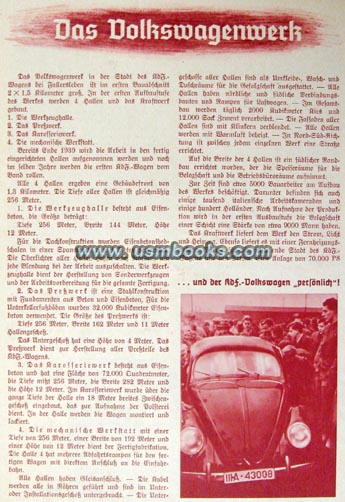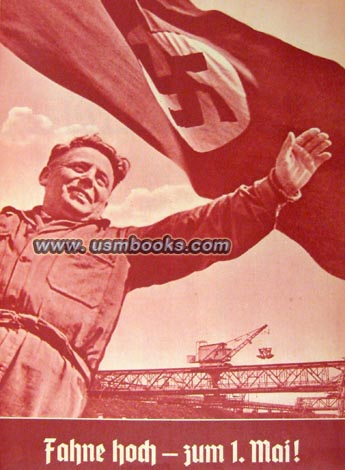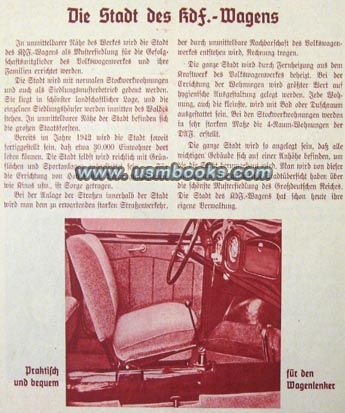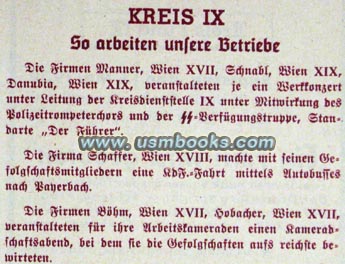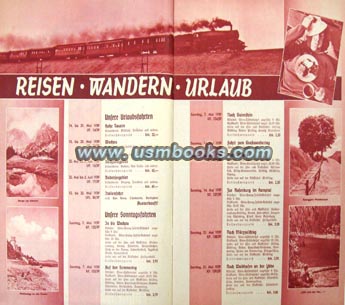 The heavily illustrated 8-1/4 x 11-3/4 inch, 32 page monthly magazine contains detailed travel, hiking and vacation information for KdF members of the area for the month of May, prices and schedules for bus trips to Salzburg, Nürnberg, Znaim and many other destinations, a quote by Reichsleiter Dr. Robert Ley, an article about Schönheit der Arbeit and the Volkswagenwerk at Fallersleben, another article about the city of Fallersleben (Die Stadt des KdF Wagens), KdF sport competitions in May (gymnastics, horse riding, Jiu-Jitsu, swimming, rowing, fencing, etc.), prep courses to get ready for the Reichssportabzeichen, KdF Theater, KdF music education, as well as the latest KdF notifications.
Inside the back cover is a form to sign up for a subscription to this KdF-Monatsheft or Kraft durch Freude monthly magazine. Rare original 74 year old Third Reich KdF material in very good used.
This original May 1939 magazine for KdF members is offered for sale
for $45.00 delivered by Media Mail in the continental USA.

• IF you prefer Priority Mail shipping with USPS delivery confirmation add $5.75.
• IF you wish to purchase highly recommended, but optional insurance, add $1.95.
• We will be happy to ship abroad at additional cost. Please inquire.
NAZI PARTY KdF MAGAZINE 1939 - HEAVILY ILLUSTRATED - VW FEATURE
THE MAY 1939 EXAMPLE OF THE NSDAP MAGAZINES KRAFT DURCH FREUDE FEATURING INFORMATION ABOUT THE KdF VOLKSWAGEN FACTORY,
KdF TRAVEL AND
KdF SPORT EVENTS
This USM Books website is Copyright © 2013 by USM, Inc., and the text and images on it are fully protected by international copyright law. It is therefore, illegal for anyone to take any of the material found here and use it for their own purposes without our written permission, irrespective of any excuse they may feel they have for doing so.