The images and text used on this and all other USM web pages are the copyrighted property
of USM Inc. Those images and the text may be used by others ONLY AFTER completion
of a formal international licensing agreement and payment of a licensing fee!
This rare 1937 Junkers photo book is
**SOLD**.


USM book #
440
• IF you prefer Priority Mail shipping with USPS delivery confirmation add $5.95.
• IF you wish to purchase optional insurance, add $2.95.
• We will be happy to ship abroad at additional cost. Please inquire.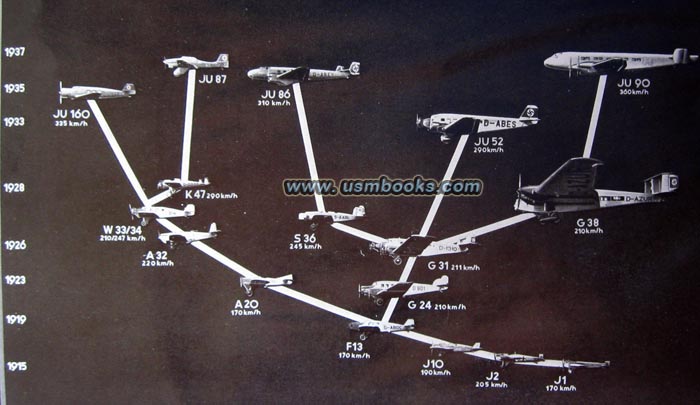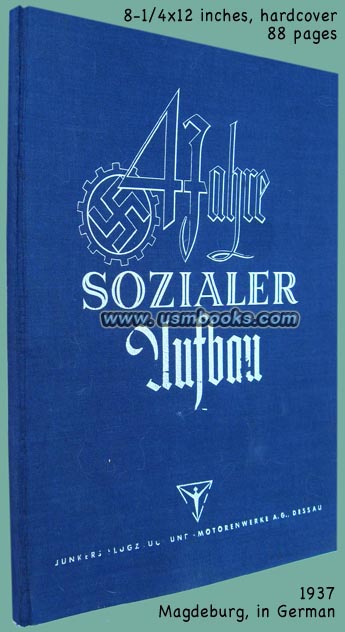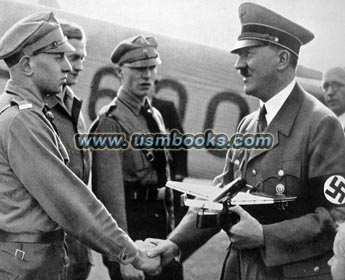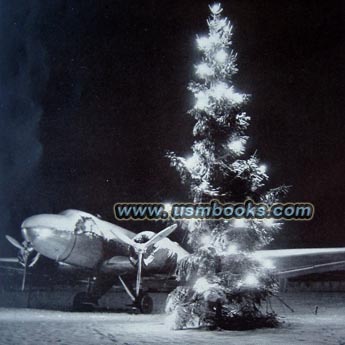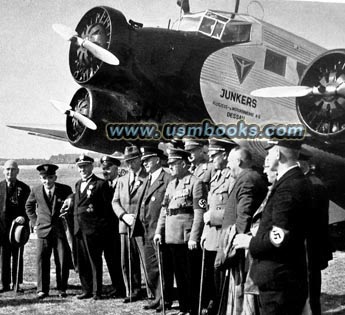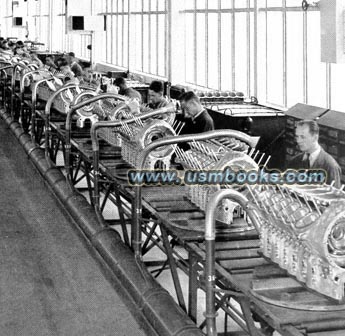 Vier Jahre sozialer Aufbau (Four Years of Social Progress) is a rare 8-1/4 x 12 inch, 88 page cloth bound hard cover Nazi photo book published by Junkers Flugzeug- und Motorenwerke AG of Dessau in 1937.

After a foreword by Nazi Air Minister Hermann Göring the book contains several illustrated pages about the history of the Junkers company, from its founder Hugo Junkers, to World War I, aviation pioneers and records, Junkers during the Weimar Republic and the financial crisis in Germany, development of airplane engines, and finally monumental success in the Nazi era in Germany.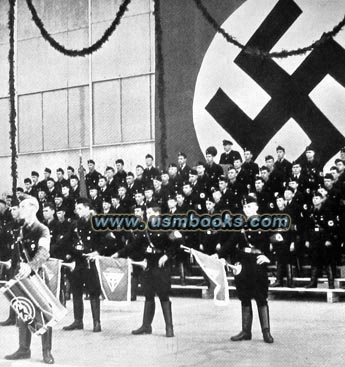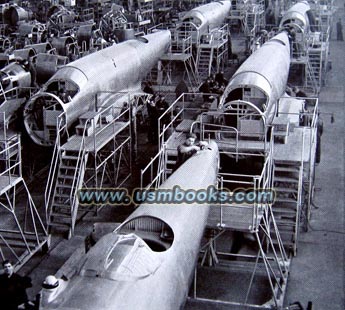 Vier Jahre sozialer Aufbau then highlights how the social policies of the New Reich are implemented at Junkers: the work environment of factory workers, modern and safe factories, housing for workers and their families, healthcare and retirement plans, planned leisure activities, close cooperation with the Deutsche Arbeitsfront (DAF or German Labor Front), additional schooling for Junkers employees and their children, etc.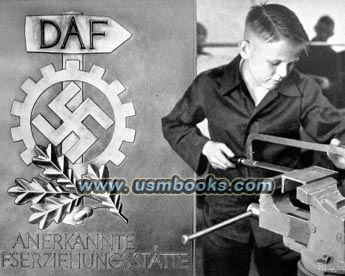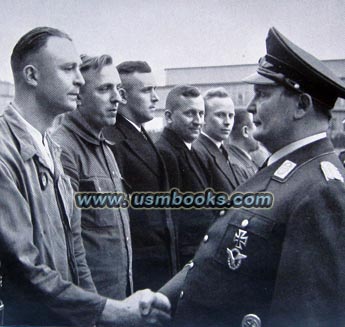 There are lots of photos of plant interiors, serial production of aircraft, facilities, happy workers, prominent National Socialists, aryan children at play, swastika flags, etc.

A rare historical book, a must for Third Reich aviation collectors! In very good used condition.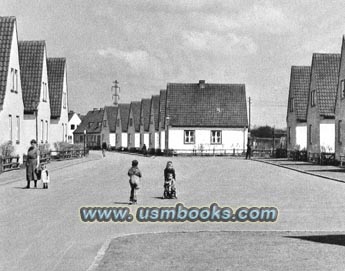 NAZI JUNKERS AIRPLANE FACTORY 1937 PHOTO BOOK
FOUR YEARS OF SOCIAL PROGRESS AT JUNKERS AIRPLANE AND AVIATION ENGINE MANUFACTURING FACILITIES
1937 NAZI PHOTO BOOK
This USM Books website is Copyright © 2012 by USM, Inc., and the text and images on it are fully protected by international copyright law. It is therefore, illegal for anyone to take any of the material found here and use it for their own purposes without our written permission, irrespective of any excuse they may feel they have for doing so.