The images and text used on this and all other USM web pages are the copyrighted property
of USM Inc. Those images and the text may be used by others ONLY AFTER completion
of a formal international licensing agreement and payment of a licensing fee!
These bound issues of the Nazi newspaper Das Reich is **SOLD**

• IF you wish to purchase optional insurance, add $9.75 to your payment.
• We will be happy to ship abroad at additional cost. Please inquire.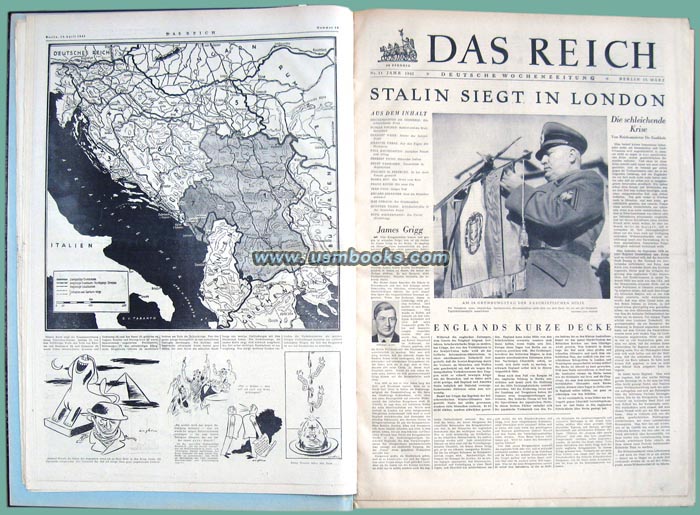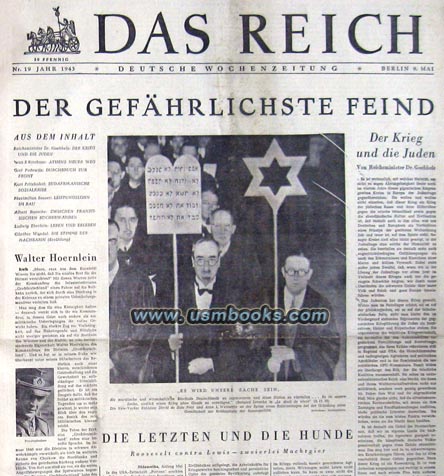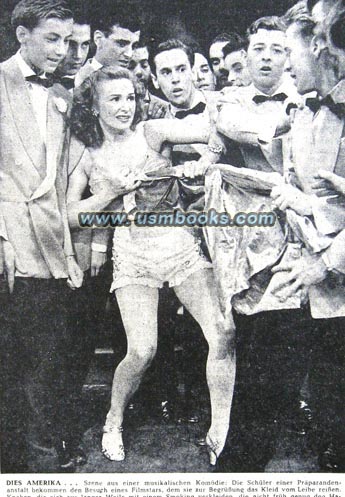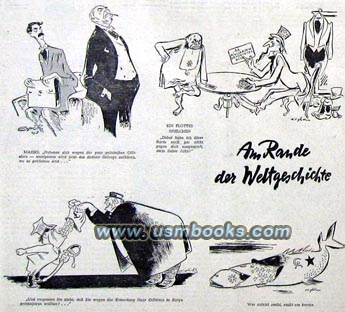 This auction lot consists of rare bound copies of the Nazi newspaper, Das Reich (The Empire), from the period of 13 April 1941 through 19 November 1944. The run is not complete, but contains particularly noteworthy examples from each of the years that someone saved and had bound to preserve them. The huge book is about 3/4 inch inches thick and may contain a couple of hundred pages.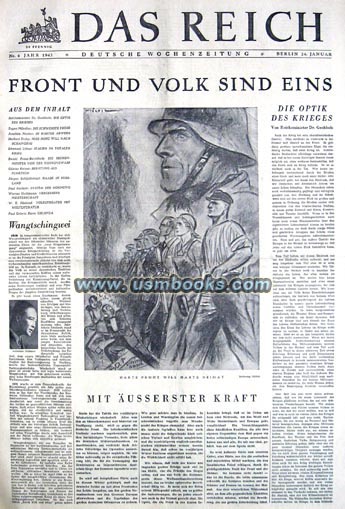 Das Reich an extremely influential paper printed each week in Berlin that provided thought provoking news and commentary on a wide variety of subjects. It was especially anti-Jewish and especially competent in providing photos and articles that other newspapers could not. The headline of the 9 May 1943 issue is "THE MOST DANGEROUS ENEMY - THE WAR AND THE JEWS" above a picture featuring New York rabbis David De Sola Pool and Aaron L. Weinstein. An in-depth article with a dozen or so photos in the issue for 5 April 1942 features Adolf Hitler School students in uniform and describes their life and curriculum. There are plenty of articles about the United States as well as articles and photographs from the war fronts.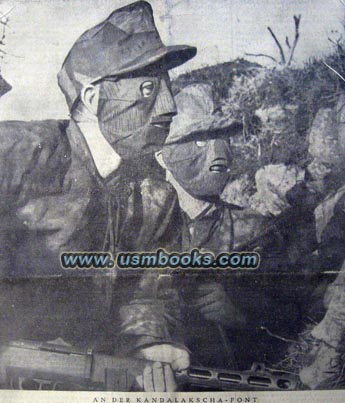 Each issue has the latest news, photos, features and war reports, display advertising, book reviews, etc. Das Reich was considerably more high-minded than the ordinary newspapers in circulation in Nazi Germany.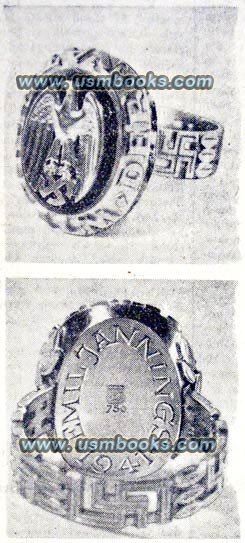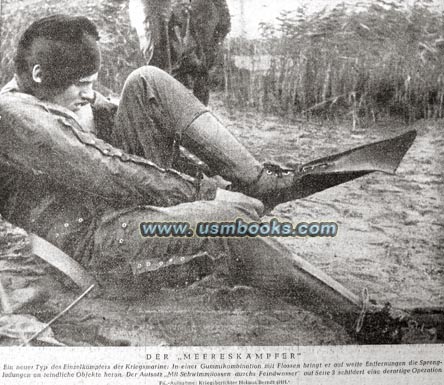 Among the news in these papers was the Political Map of America, gorgeous Nazi Honor Ring for German films presented to Emil Jannings by Nazi Propaganda Minister Goebbels (Goebbels named Jannings "Artist of the State" in 1941), Stalin's Victory in London, Gold Collecting by the USA, the New UfA, New UfA Film Studio, Did England Start too Late?, the War on all Fronts, at Sebastopol, Aircraft Research, the first American Offensive, Suez Canal, Italian Military Art, Hard Fought Battles on the East Front, Furious Battle at Stalingrad, Symbols of the Nation, Women in England, Flying in to the East Front, Europe Must Fight, Neutral Portugal, the Popularity of Feldpost Books, German Theater in Europe, Is America OK?, the Green Hell in the Pacific, New Deal in South America, Germanic Volunteers, the Forest at Katyn, the Social Crisis in South Africa, Officers of the Führer, Pictures of Smolensk, Poor Harvest in America, Soldiers of the Indian Volunteer Legion, the German-Italian Front, Bombing Psychology, Defense Posture of Germany, Amazing German War Morale, Hard Duty in Soviet Russia, a Very Hard Year, Frog Men in Enemy Waters, etc.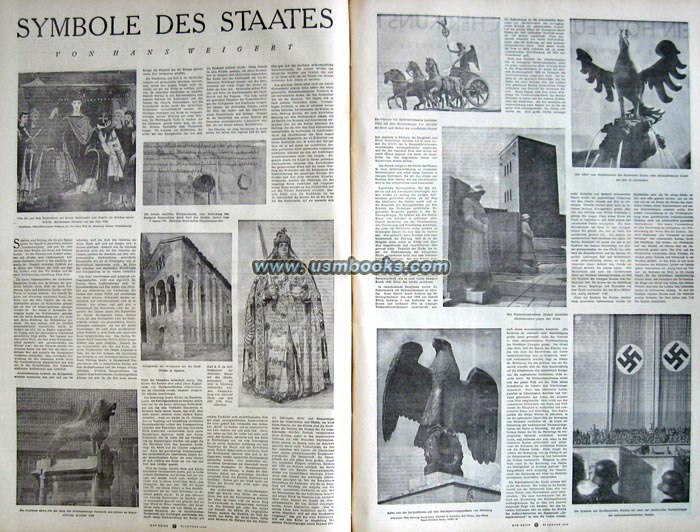 These issues of Das Reich offered here are in very good condition, bound between chipboard covers. They could easily be de-bound and sold one at a time. Each issue of the Das Reich measures 15 x 20-1/2 inches. The book is not complete with all issues for the period, but in our examination of the book we found no pages with pieces missing or clipped out. These newspapers are rare and expensive when found one at a time, with beat up copies often selling for $15, $20 or more.
This book weighs about 6-1/2 pounds and the transportation to the buyer depends on where it is going and by what carrier. We will be glad to work out the lowest possible cost for the buyer.
1941-44 DAS REICH NEWSPAPERS - HARDBOUND
NAZI DAS REICH NEWSPAPERS
BOUND IN HARD COVERS 13 APRIL 1941 THROUGH 19 NOVEMBER 1944
This USMBOOKS web page is Copyright © 2016 by USM, Inc., and the text and images on it are fully protected by international copyright law. It is therefore, illegal for anyone to take any of the material found here and use it for their own purposes without our written permission, irrespective of any excuse they may feel they have for doing so.