The images and the entire text used on this and all other USMBOOKS web pages are the copyrighted property of USM Inc. Those images and the text may be used by others ONLY AFTER completion of a formal international licensing agreement and payment of a licensing fee! It is therefore, illegal for anyone to take any of the material found on USMBOOKS.com and use it for their own purposes without our written permission, irrespective of any excuse they may feel they have for doing so.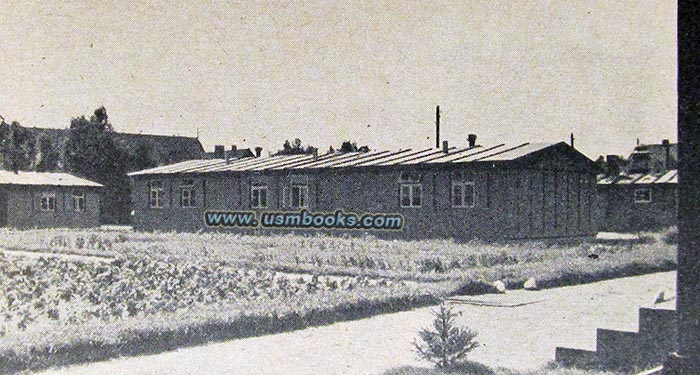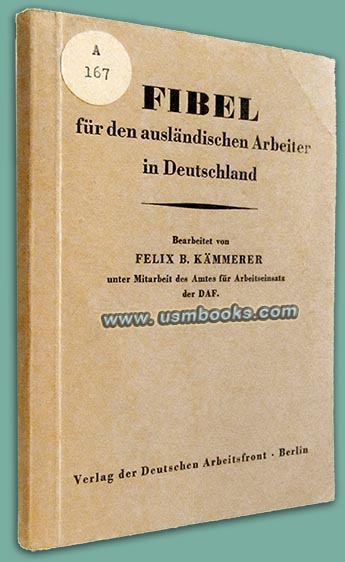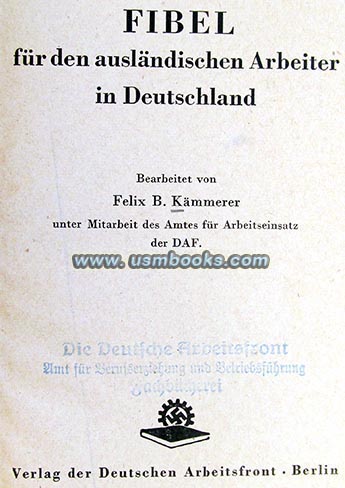 Few of these Deutsche Arbeitsfront (DAF or German Labor Front) primers survived World War II! This rare 4-1/8 x 5-¾ inch, illustrated 128 page softcover Fibel für den ausländischen Arbeiter in Deutschland (Primer for Foreign Workers in Germany) by Felix B. Kämmerer was published by the Verlag der Deutschen Arbeitsfront in Berlin in 1943, when the need to replace German workers who had gone off to war with foreign labor was at its peak.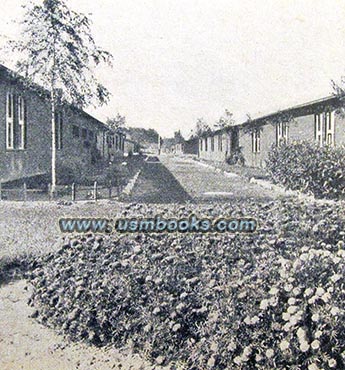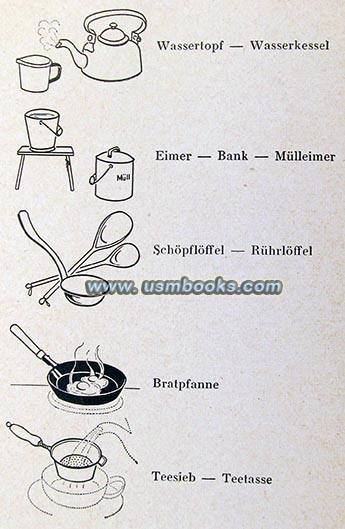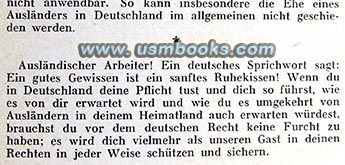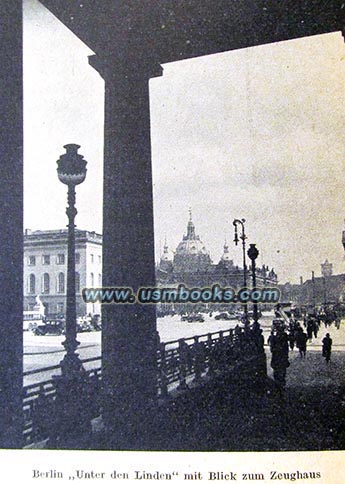 Many of the imported foreigner workers employed in Nazi Germany were not familiar with the country, German customs or the German language. It was imperative to the Nazi power structure that any foreigner be immersed at once in things German, for reasons of productivity and tranquility.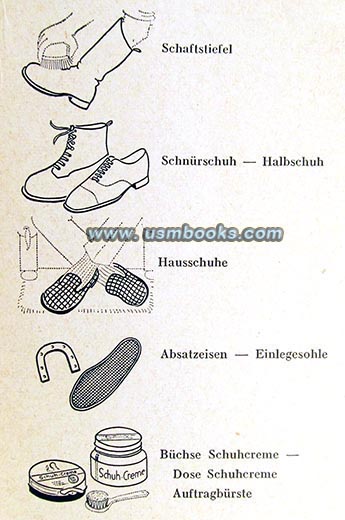 The introduction explains that this 1943 DAF Fibel was meant to familiarize foreign workers with the German way of life and living conditions, to make them realize that things in Germany did not necessarily run or work as in the reader's home country, and that they should not expect that! This Fibel would make the transition at work and in daily life much easier.
One of the paragraphs translates, "Foreign Worker! In Germany, when you fulfill your duties and work, like you are expected to and like you would expect foreigners in your country to do, you do not have to fear German Law. It will protect you and secure your position as a guest in our country."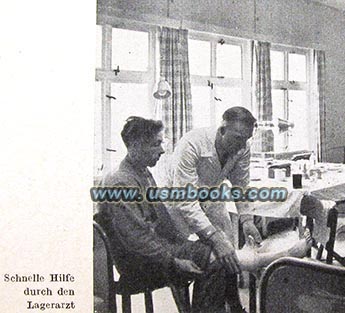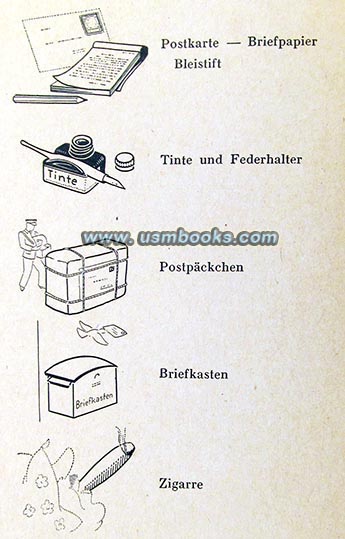 Illustrated chapters cover German history, Nazi paramilitary organizations, German law, social services for German and foreign workers and the role of the DAF, wages, healthcare, leisure and vacation time, how to send part of your salary back to your home country, the postal system, etc.
These Fibel für den ausländischen Arbeiter in Deutschland were printed during war-time and were not of the highest quality when new. They were meant to be used and leafed through. This example came from the library of a DAF office and is complete and in nice used condition. Tape inside the back cover, no odor.

We doubt you will ever see another example of this rare Third Reich primer.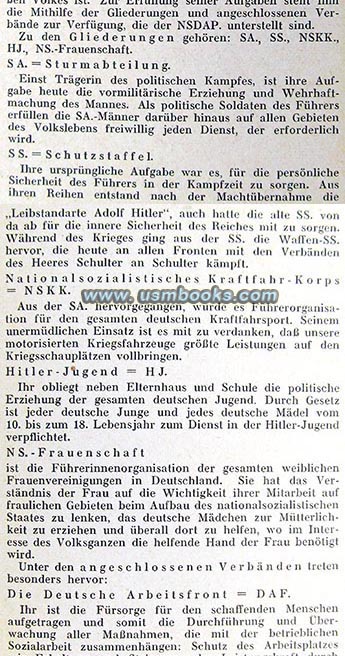 The last section of the book is the Sprachhelfer, a "Language Helper" featuring common words and phrases used in daily life as well as a practical picture dictionary. The pictures include food, clothing and hygiene products, furniture in the barracks, games, tools, etc.
This rare 1943 DAF primer for foreign workers in Nazi Germany is for
sale for $85.00 delivered by Media Mail in the continental USA.


USM book #863
• IF you prefer faster and safer Priority Mail shipping with USPS Tracking add $6.65.
• IF you wish to purchase highly recommended, but optional insurance, add $3.25.
• We will be happy to ship abroad at additional cost. Please inquire.
A RARE 1943 ILLUSTRATED DAF PRIMER FOR FOREIGN WORKERS
IN NAZI GERMANY
ILLUSTRATED 1943 GERMAN LABOR FRONT GUIDE TO FAMILIARIZE FOREIGN LABORERS WITH GERMAN CUSTOMS, LANGUAGE, OBJECTS, RULES & REGULATIONS, ETC.