The images and text used on this and all other USM web pages are the copyrighted property
of USM Inc. Those images and the text may be used by others ONLY AFTER completion
of a formal international licensing agreement and payment of a licensing fee!
These rare original US Counterintelligence Handbooks are **SOLD**.


USM book #490
• IF you prefer Priority Mail shipping with USPS delivery confirmation add $6.95.
• IF you wish to purchase highly recommended, but optional insurance, add $7.25.
• We will be happy to ship abroad at additional cost. Please inquire.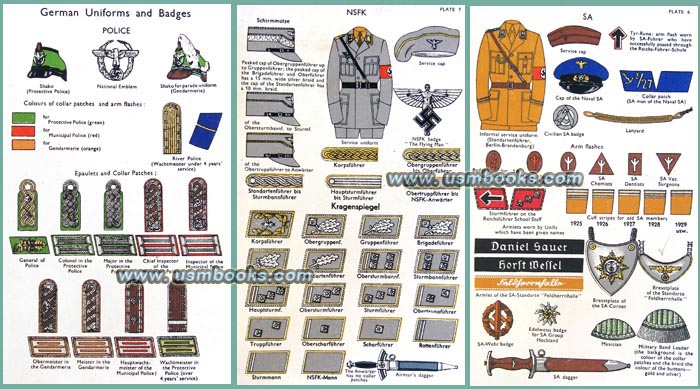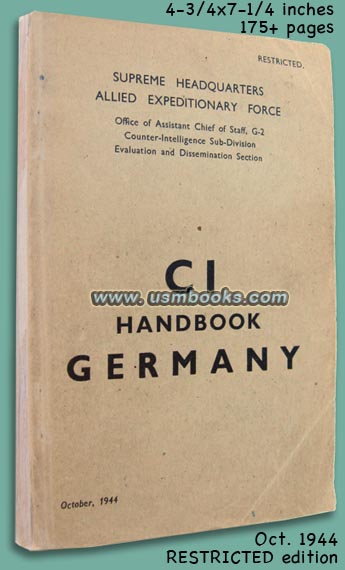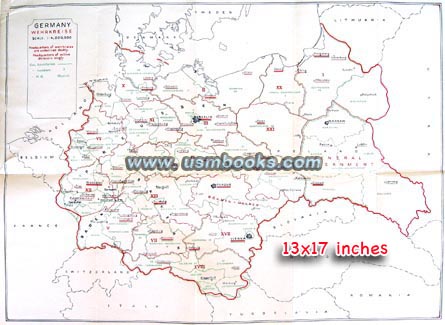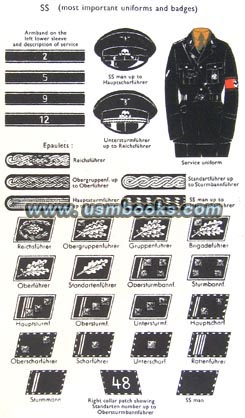 TWO RARE AMERICAN COUNTER-INTELLIGENCE RESTRICTED HANDBOOKS FROM OCCUPIED NAZI GERMANY OCTOBER 1944 AND APRIL 1945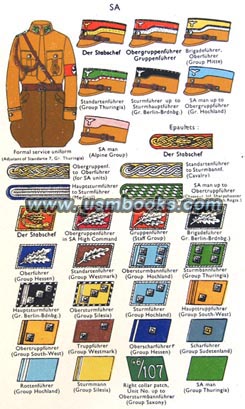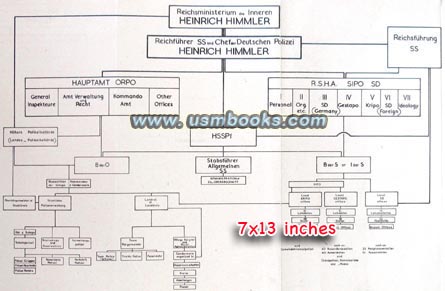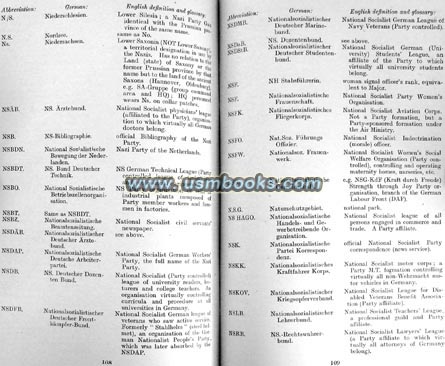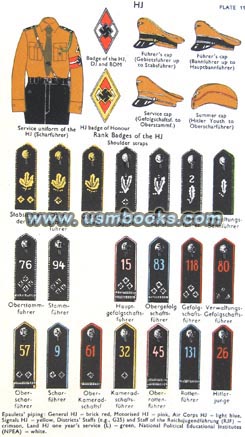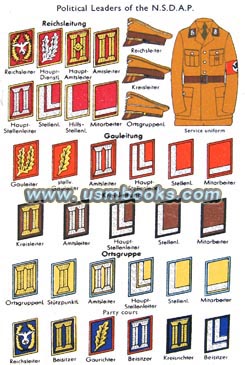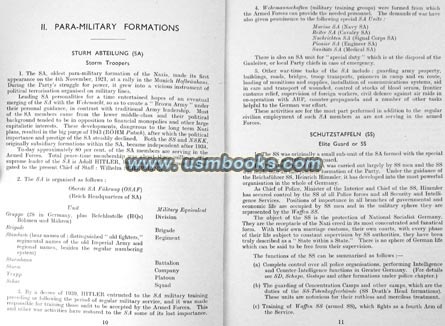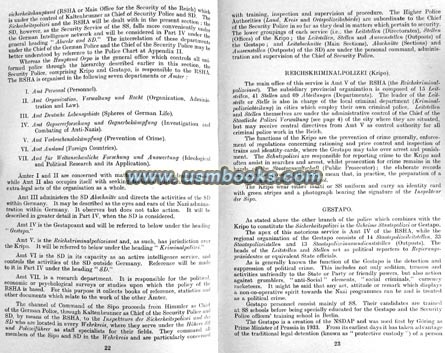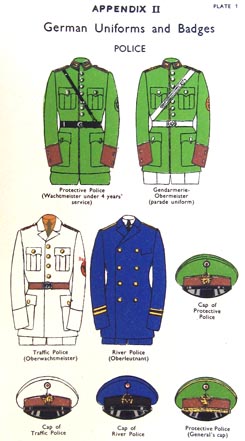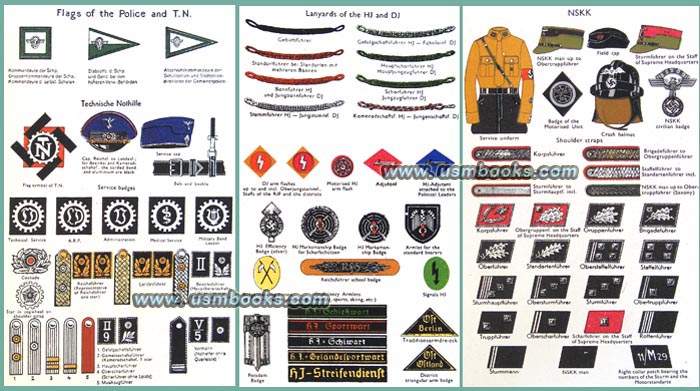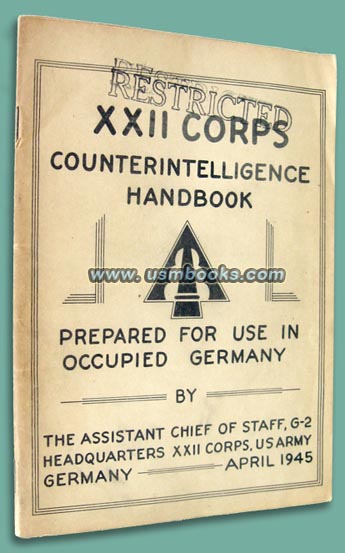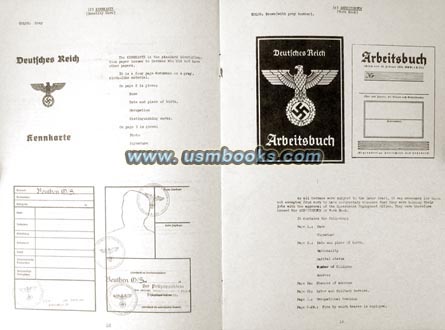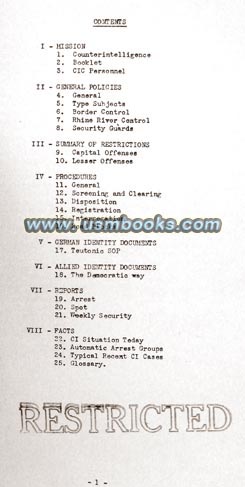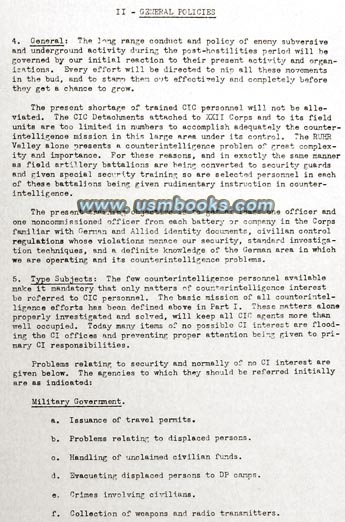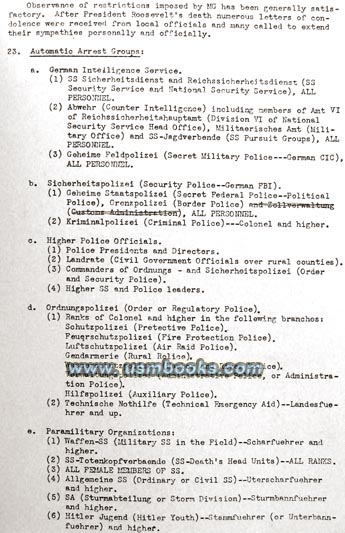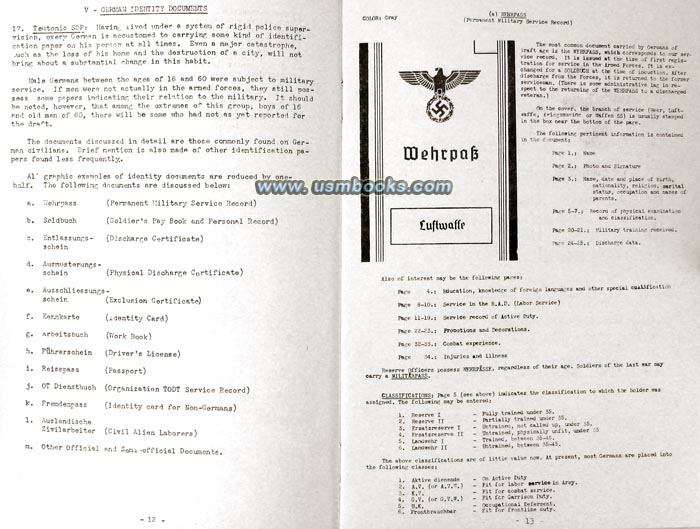 The two rare American Armed Forces Counter Intelligence handbooks on this web page cover two very different sets of subjects. They are for sale as a lot.
The first book, CI HANDBOOK GERMANY RESTRICTED was published by the Supreme Headquarters Allied Expeditionary Force, Office of Assistant Chief of Staff, G-2, Counter-Intelligence Sub-Division Evaluation and Dissemination Section in October 1944 to prepare American Counter-Intelligence Officers for the impending occupation and surrender of Adolf Hitler's Nazi Germany.

It provides the reader with an overview of the Nazi State and Nazi Party and their organization, the organization of paramilitary formations like the SA, SS, Hitler Youth, NSKK, NSFK and Reichsarbeitsdienst (RAD). A third chapter covers various police formations such as the Ordnungspolizei (including the Schutzpolizei, Gendarmerie, Feuerschutz Polizei, Wasserschutzpolizei, Hilfspolizei, TeNo or Technische Nothilfe, Verwaltungspolizei), the Sicherheitspolizei, Reichskriminalpolizei and Gestapo. A fourth section covers the Abwehr, the Sicherheitsdienst des Reichsführer-SS (SD).
There is then a very long dictionary of German abbreviations with complete German name and English explanations OTHER THAN those considered standard or those used mainly by the Wehrmacht. The dictionary of abbreviations is followed by 13 full-page, full-color plates of pictures of Nazi uniforms, headgear, daggers, gorgets, lanyards, collar tabs, shoulder boards and other insignia of various Nazi paramilitary and police organizations. It does not include color plates of the same material for normal German military formations.
In the back of the book are fold-out charts providing a detailed organizational plan of the various police units organized under the Reichsministerium des Innern, the Interior Ministry of Heinrich Himmler, a fold-out map showing the various Prussian and other provinces throughout Germany, and a fold-out map of the Wehrkreise or defense district and Gaue in Nazi Germany.
An excellent book for anyone interested in the American view of these subjects just before the end of World War II. A very rare book with a wealth of detailed information, and in far better than average used condition.
The second book is a very rare example of the XXII Corps Counterintelligence Handbook, Prepared for use in Occupied Germany by the Assistant Chief of Staff, G-2 Headquarters XXII Corps, US Army Germany, April 1945.

At the time this 5 x 7 inch, 40 page book was published in early spring of 1945 there was an overabundance of US field artillery in Germany and nowhere near enough counter-intelligence officers to deal with surrendering, defecting and beaten Nazi paramilitary organization members and the threat of sabotage, security and border problems. Personnel was recruited from within field artillery units and retrained for deployment as counter-intelligence officers.

This 40 page book was designed to prepare battalion intelligence officers for their administrative mission rather than their combat mission. It explains the division of responsibilities for the military government, the military police, engineers, etc. It explains border control, Rhine river control, security guards and explains restrictions on Germans who might endanger security.
The book contains samples of US Military Government of Germany forms and paperwork as well as providing information about the Nazi documents that CI officers would encounter such as the Wehrpaß, Soldbuch, Arbeitsbuch, Kennkarte, Reisepass, Führerschein, etc.
There is an interesting recap of the current situation and a long list of Automatic Arrest Groups, a table of comparative ranks, and examples of typical recent CI cases. Rare and in very nice used condition.

Both books include some pencil underlining or check marks here and there, but nothing that either obliterates any information or impacts the value of the material. From the estate of a World War II CI operative.
COUNTER INTELLIGENCE HANDBOOKS FROM OCCUPIED NAZI GERMANY
This USM Books website is Copyright © 2012 by USM, Inc., and the text and images on it are fully protected by international copyright law. It is therefore, illegal for anyone to take any of the material found here and use it for their own purposes without our written permission, irrespective of any excuse they may feel they have for doing so.