The images and text used on this and all other USM web pages are the copyrighted property
of USM Inc. Those images and the text may be used by others ONLY AFTER completion
of a formal international licensing agreement and payment of a licensing fee!
This bound year of the 1942 Berliner Illustrierte Zeitung is **SOLD**.
We will be happy to ship abroad at additional cost. Please inquire.

The price above and the price of every item on this website includes postage to destinations in the
continental USA. If you want to purchase optional insurance, you must add $6.95 to your payment.
If you want optional USPS Delivery Confirmation, add 90 cents to your payment.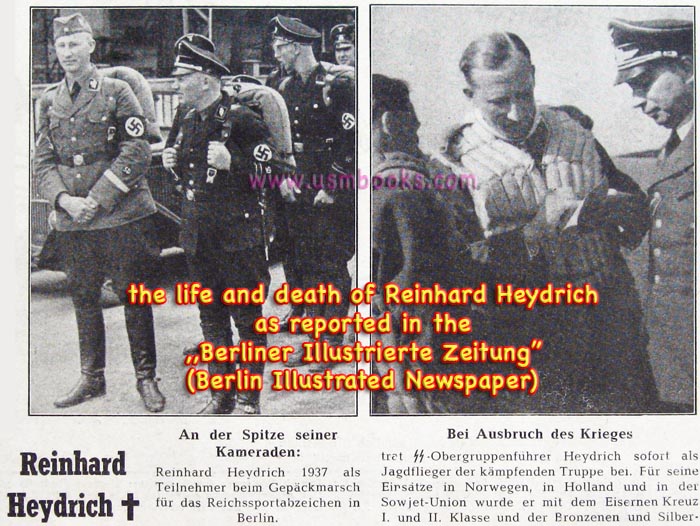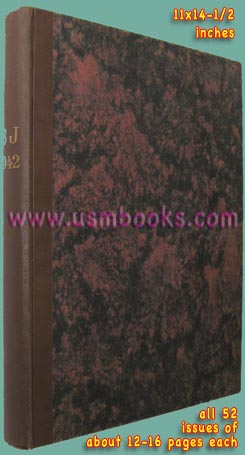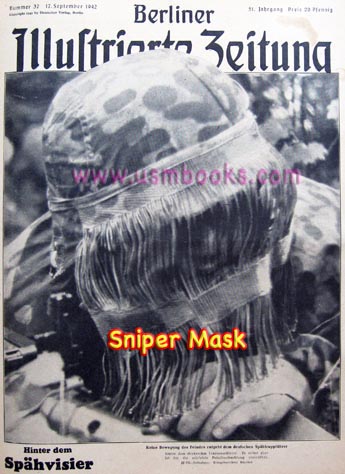 The Berliner Illustrierte Zeitung was the weekly photo newspaper published in Berlin by Deutscher Verlag, but read by just about everybody in the capital of Nazi Germany.
Each 10 x 14 inch issue contained about 12 - 16 pages of the very latest news, photographs and information gathered from around the world including plenty from the United States and England.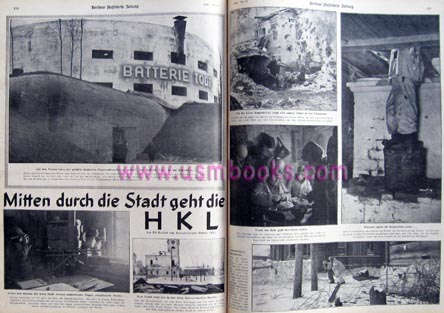 The excellent paper was published every week and sold for only 20
Reichspfennigs
, the equivalent of 12 US cents.
The issues offered here are all the issues for the extremely historic year of 1942 (January through December) in a big, heavy hard cover book-like binding.
Because they were bound like a hard cover book all the issues are still in excellent condition.
Naturally, Nazi Party Führer and German Chancellor Adolf Hitler is prominently featured in virtually every issue, seen in his role as leader of the government, but also in the field with the men of the Wehrmacht in his role as Chief of the Armed Forces.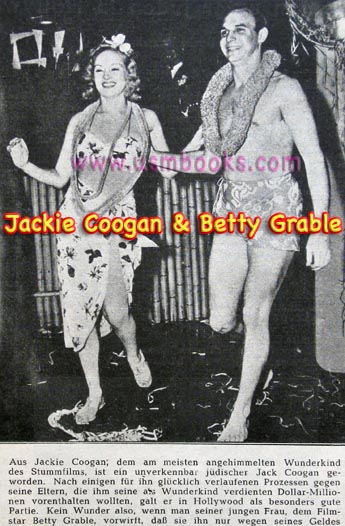 The other prominent Nazis are there too, from Reichsführer-SS Heinrich Himmler, Dr. Joseph Goebbels, Reichsminister Hermann Göring, Joachim von Ribbentrop, Albert Speer, Baldur von Schirach, Fritz Todt, Il Duce Benito Mussolini, etc.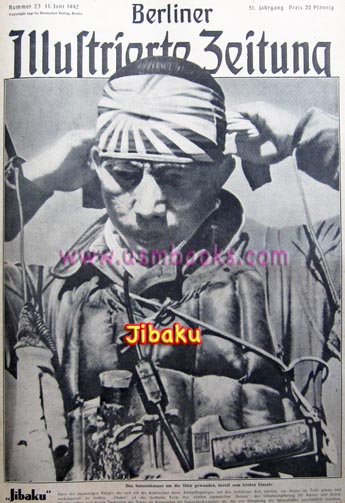 These issues of the Berliner Illustrierte Zeitung also contain many anti-Semitic articles and cartoons as well as sport news and timely jokes.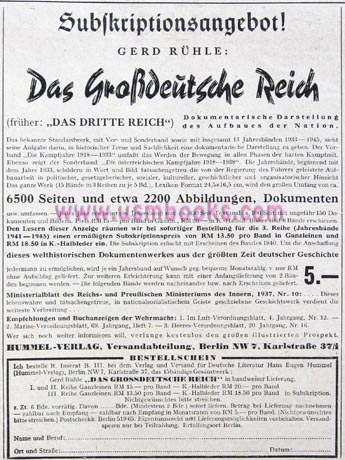 There are features on German movie stars, royalty and on foreign military strongmen. There are articles about the Berlin funeral of SS-Obergruppenführer Reinhard
Heydrich
,
Organisation Todt
manufacturing in the East, sharks, the first American prisoners on European soil, Albert Speer tries out a
Kettenkrad
, war in the Bosnian mountains, the war in Africa and the Soviet Union, Dr. Joseph Goebbels family portrait, a black woman in America who gave birth to one white and one black baby, in front of Stalingrad, the British-Canadian tragedy at Dieppe, battles on the Black Sea,
patrolling on a German U-Boot
, General Theodor Scherer,
Arno Breker
and his sculptures,
Mussolini
visits Hitler in Salzburg, the Fw190 - the fastest fighter in the world, Stuka pilots, Nazi paratroopers, night attack, Communists killed by Communists!, Charkow, Reichsmarschall Goering in Italy, the death of
Dr. Fritz Todt
, the funeral of Generalfeldmarschall von Reichenau, with
Rommel's soldiers
, Japan's victories in the Pacific, how aircraft are controlled with thumbs and fingers and soldier log cabins in the Soviet Union. Remarkable combat cover photos.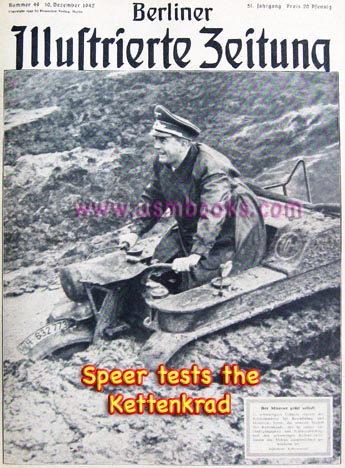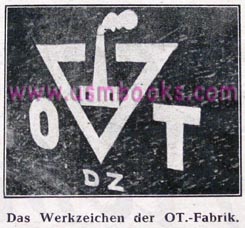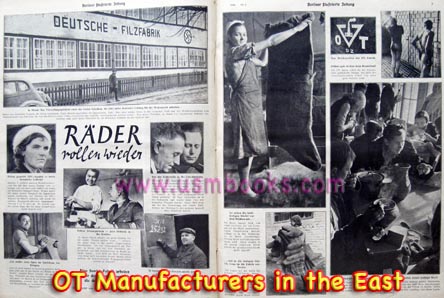 There is advertising for every kind of German consumer product from cigarettes to toothpaste and ladies underwear to cameras and razor blades:
Wybert, Emil Busch, Gold Pfeil, Exakta camera, Velveeta cheese, Ewald Vorsteher BEVO of Wuppertal, Zeiss Ikon, Electrola phonograph records, Löwe radios, etc.
The pages and the book are all in very good condition. Complete, no torn pages, no articles or photos cut out. Over 6 pounds of very rare World War II photo material!
NAZI ILLUSTRATED BERLIN TABLOID JANUARY-DECEMBER 1942
BOUND EXAMPLES OF ALL 52 ISSUES OF THE NAZI PHOTO WEEKLY
BERLINER ILLUSTRIERTE ZEITUNG
OR BERLIN ILLUSTRATED TABLOID FOR 1942
This USM Books website is Copyright © 2011 by USM, Inc., and the text and images on it are fully protected by international copyright law. It is therefore, illegal for anyone to take any of the material found here and use it for their own purposes without our written permission, irrespective of any excuse they may feel they have for doing so.