The images and the entire text used on this and all other USMBOOKS web pages are the copyrighted property of USM Inc. Those images and the text may be used by others ONLY AFTER completion of a formal international licensing agreement and payment of a licensing fee! It is therefore, illegal for anyone to take any of the material found on USMBOOKS.com and use it for their own purposes without our written permission, irrespective of any excuse they may feel they have for doing so.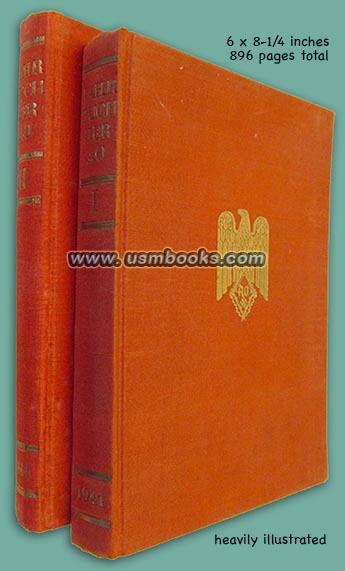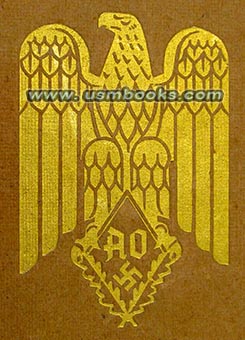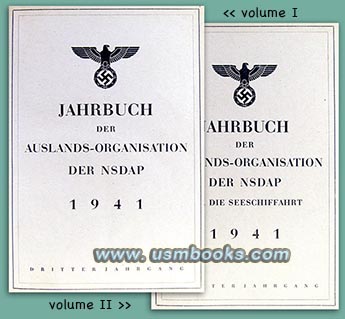 As most collectors are aware, during the Third Reich the country of Germany was divided into 42 Gaue or administrative districts, each headed by a Gauleiter. Many don't know that there was a 43rd Gau - GERMANS LIVING ABROAD - under the watchful eye of the Auslands-Organisations der NSDAP or AO and its Gauleiter Ernst Wilhelm Bohle. The organization was created by Adolf Hitler to spread the Nazi gospel to and through foreign Germans and ethnic Germans living anywhere in the world outside Grossdeutschland, as well as Nazi Party members working at sea who spent more than 6 months per year away from Germany. Its headquarters was in the city of Stuttgart which was officially called die Stadt der Auslanddeutschen or "City of Germans from Abroad" during the Third Reich.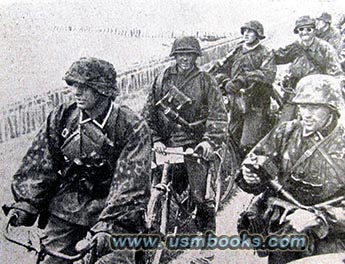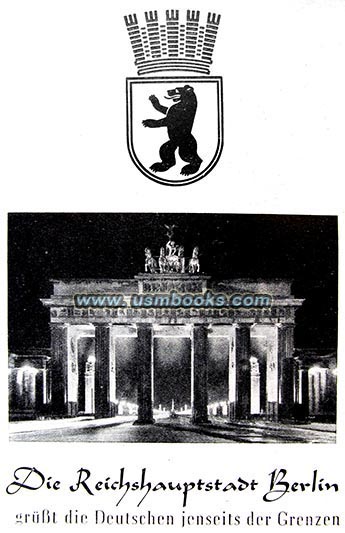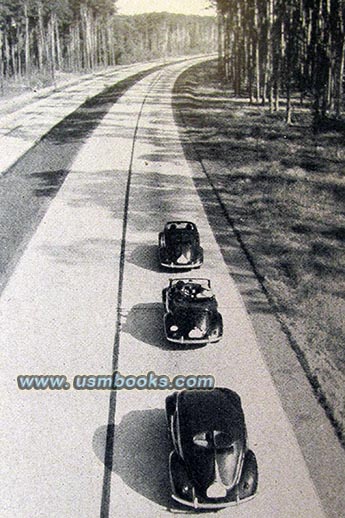 These two 1941 AO yearbooks contain many, many pages of excellent illustrated advertising from German firms such as Haenel air guns, Hohner harmonicas, Busch optical equipment, IG Farben, Mercedes-Benz, Henschel, Messerschmitt, Focke-Wulf, Bernstein, FAG, AEG, Continental tires, DWM, Zeiler, Auer, Lanz tractors, Ford Motor Company, Continental Typewriter, Exakta Camera, Hensoldt binoculars, Mauser, Auto-Union, Deutsches Wollen magazine, etc The advertisers are all carefully indexed.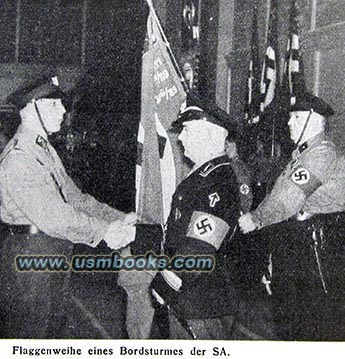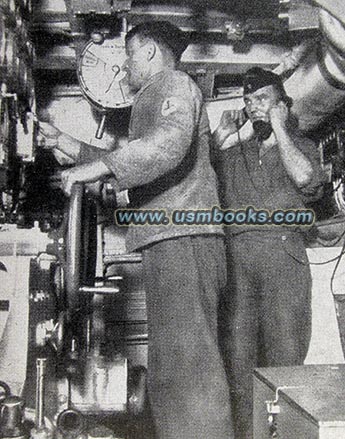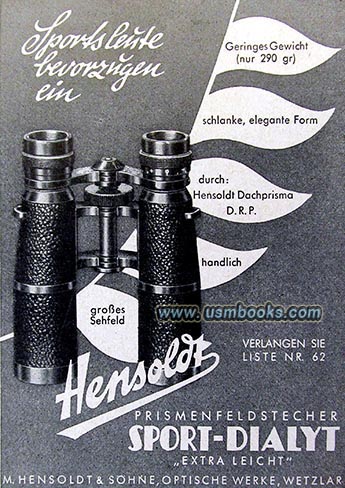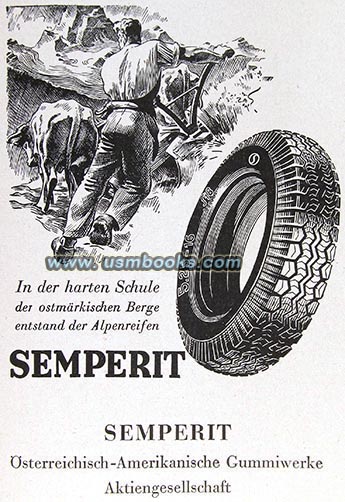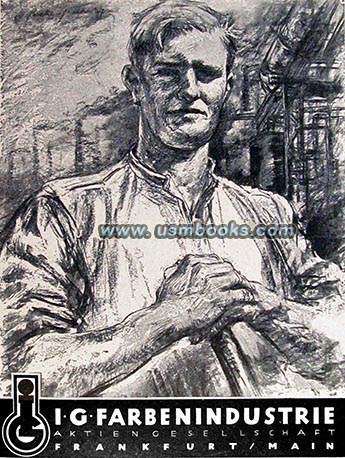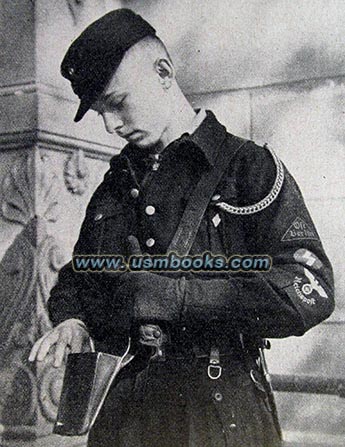 Each year the Auslands-Organisation der NSDAP published two yearbooks: Volume I covering all aspects of the mission of the organization except ocean commerce, and Volume II covering matters concerning the German Merchant Navy.
Offered on this USMBOOKS web page are very nice 6 x 8-¼ inch hardcover examples of the Jahrbuch der Auslands-Organisation der NSDAP 1941 Volume I and Volume II. The very rare 6 x 8-1/2 inch, 448 page, heavily illustrated hard cover books examine matters related to German commerce, culture, colonies, education, celebrations, congresses, economics, technology, Reichsautobahn, youth, film, art, manufacturing, and Germanic populations outside Grossdeutschland, or Adolf Hitler's Greater Germany.
After a foreword by AO Gauleiter Bohle, the books are filled with stories, data and photographs of important people and events. These books contain heavily illustrated articles about technology and the economy during war, offices of the AO outside Germany, assistance for ethnic German members of the AO outside Nazi Germany, the work of the Nazi Culture Office, the Frauenschaft department of the AO, the German Wehrmacht in France, the new face of the German sailor, education of young Germans towards the navy, National Socialist Sailor Homes, foreign navy vessels, etc.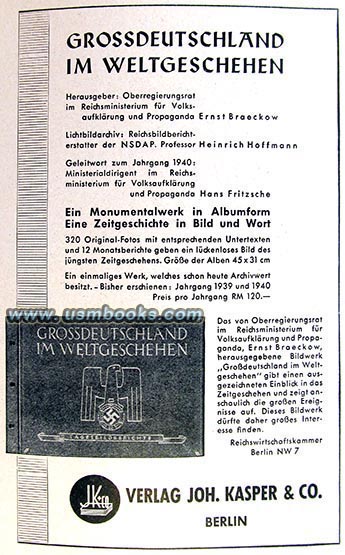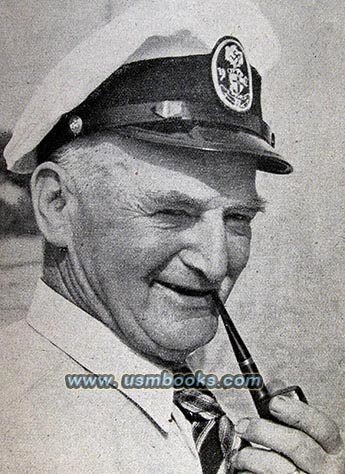 Both 1941 red linen hardcover Jahrbuch der Auslands-Organisation der NSDAP I and II are complete and in very good, little used condition. No offensive odor.
This fine set of heavily illustrated 1941 AO Yearbooks is offered for sale
for $299.00 delivered by Media Mail in the continental USA.


USM book #217
• IF you prefer faster and safer Priority Mail shipping with USPS Tracking add $10.50.
• IF you wish to purchase highly recommended, but optional insurance, add $4.75.
• We will be happy to ship abroad at additional cost. Please inquire.
NAZI AUSLANDS ORGANISATION PHOTO BOOK SET 1941
THE 1941 YEARBOOK OF THE
AUSLANDS-ORGANISATION
DER NSDAP
(FOREIGN COUNTRIES
ORGANIZATION OF THE
NAZI PARTY),
VOLUME I & II